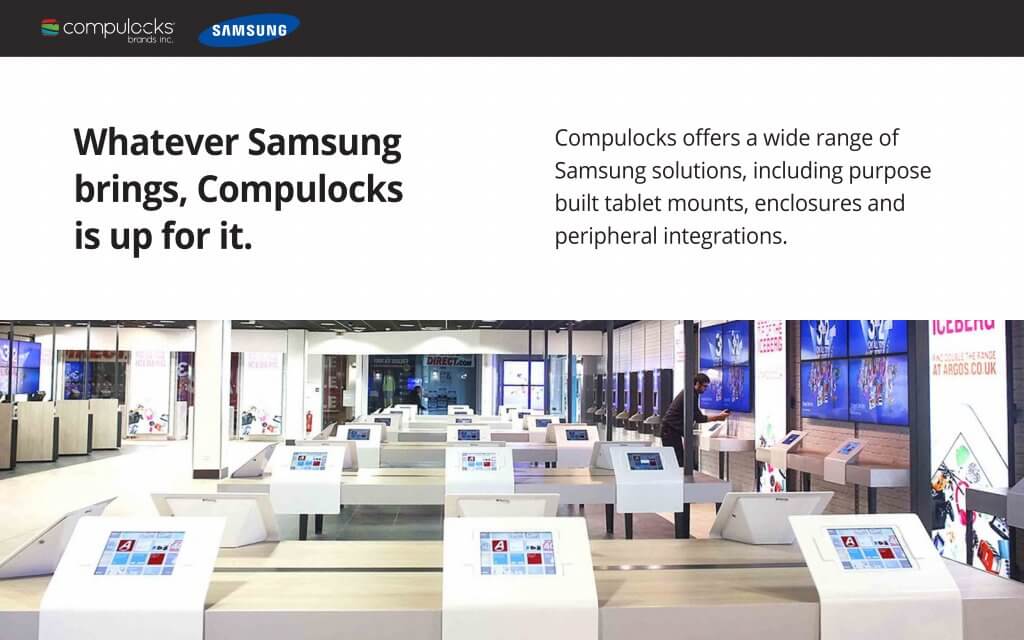 Compulocks is proud to offer the largest selection for Samsung security mounts, stands, kiosks and accessories for all ranges and modifications of the Galaxy Tab.
The Space Galaxy Stand is the ultimate security solution for all display settings including education, health-care, corporate, retail and point of sale environments. It has full tilt for ideal viewing and easy screen reverse, and a stable, all steel base to prevent tip-overs at any screen angle. A wiring pass-through cutout keeps the look clean and the 90 degree rotation makes it the perfect choice for both landscape and portrait orientation needs.
The Galaxy Enclosure has open corners for proper ventilation and access to the audio and charging ports for continuous charging. These features allow for a fully functional device even when locked in. The keyed lock makes it easy to access when tablet maintenance is required.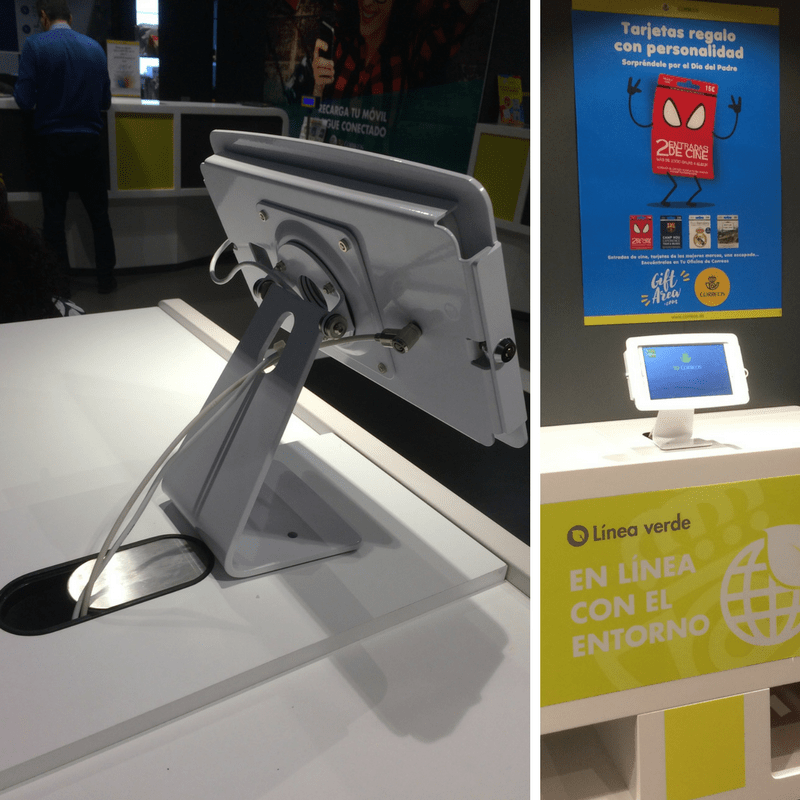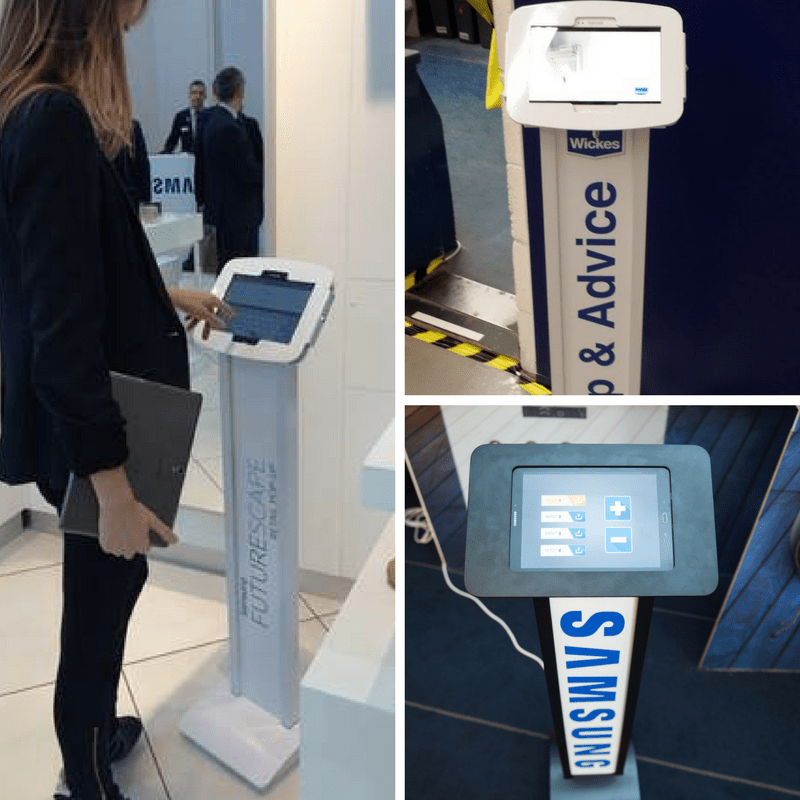 The world's best tablet floor stand provides tilt-able screen display with space for customized graphic panel insert. The secured stand can be paired with any number of Galaxy enclosures, including Rokku, Cling and Space.
Features:
– Lightweight and low profile
– Tamper-proof design
– Cable management
– Secure charging while mounted
From the premium line of products, Rokku from lock or rock in Japanese, represents a new design of Galaxy enclosure a rock solid frame.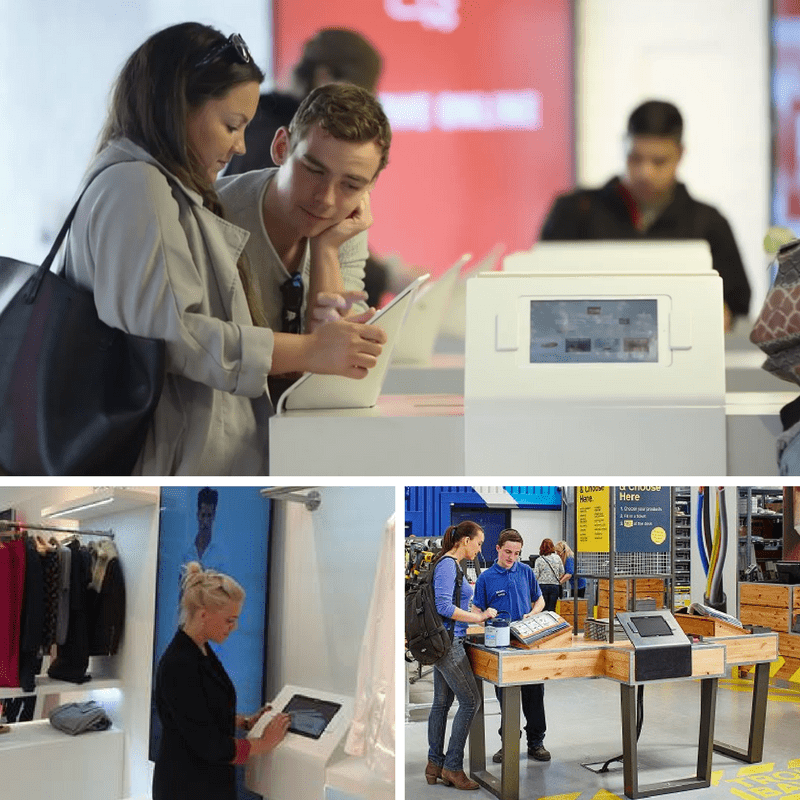 The Rokku design includes a recessed frame for a full tamper proof enclosure. Access to the On/Off and volume buttons are blocked while still allowing for charging and limited audio port access. Constructed of high grade aluminum makes the Rokku Galaxy enclosure extremely lightweight and durable at the same time. With soft edges and rounded corners the aesthetic of this enclosure is very appealing and fits all display environments.
The sunken frame and capsule kiosk design allows for full cable management adding another level security to your Galaxy Tab.
Recommended Samsung solutions by industry…