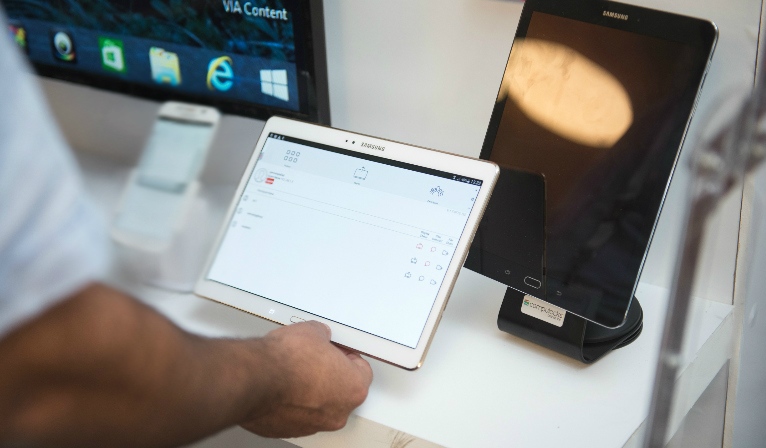 Get Prepared for Exhibition Season – Keep Your Devices Secure with Maclocks' Innovative Display Solutions
Exhibition season is just around the corner: with CES and NRF taking place in the US in January, and CES Europe in February, now's the time to start thinking about effective hardware security solutions for your exhibition display devices!

While it might be difficult to see beyond the holiday period (and those Christmas and potential New Year sales), not adequately preparing for a series of events with thousands of people, potentially hundreds of exhibits and various special events can really take its toll.

Unfortunately, one thing that often falls by the wayside is securing your display products from theft. As a booth-holder, you are almost solely responsible for your booth's security – the organizers and security officials patrolling the area are far too busy running the event to be as vigilant as you can be.

Taking a few organizational tips and preparing beforehand can make all the difference between returning from exhibitions with a lot of sales and potential business, and coming back with less stock than you left with. Plus, that stock needs to look good and be functional: Compulocks has a range of solutions for both of these aspects, even for booth holders on a budget!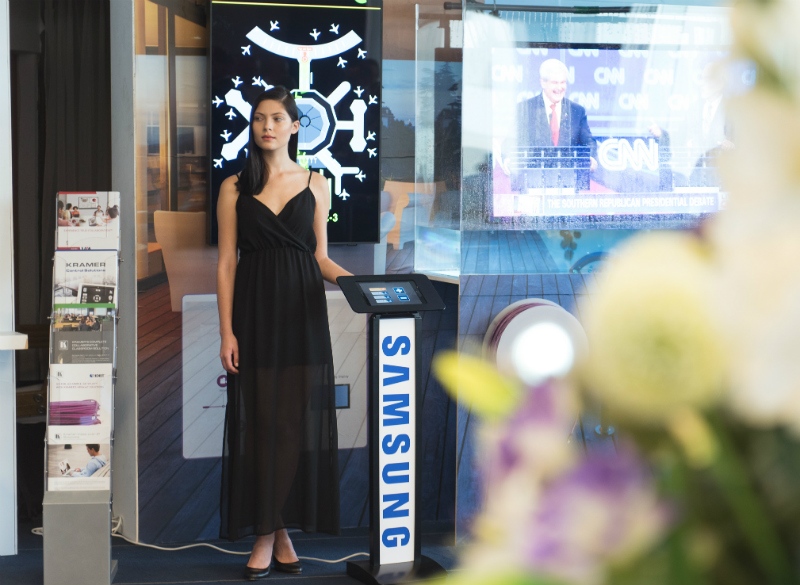 Secure Your Display Devices: Quick Tips and Solutions
Exhibitions present unique issues for securing expensive hardware and devices: for one thing, it's impossible to bolt display devices down to the floor or secure them to the wall, as the exhibition hosts are unlikely to allow any permanent fixtures to be made to the event hall!

At the same time, due to the high numbers of expected footfall, you'll want your hardware to be seen (and touched, and experienced) by potential customers. Yet, with so much distraction and a focus on showing and selling, it's only too easy for opportunistic thieves, working in the midst of the excitement, to make off with your goods.

So, how do you keep your devices and products secure, while also having them on display? Some quick and easy substitutes include –
Using smaller, table-based mounts instead of wall-secured mounts
Using heavier, floor-standing mounts, that will be more difficult for thieves to take, while still allowing for visitors to experience your products
Substituting screws for removable stickers – although, for heavier devices, this might be an unpredictable or insecure solution
Luckily, Maclocks is a hardware display and security solutions expert. It has a whole range of highly secure hardware solutions that are ideal for exhibitions, allowing exhibitors the flexibility for visitors to experience products, while giving them peace of mind that nothing can be stolen!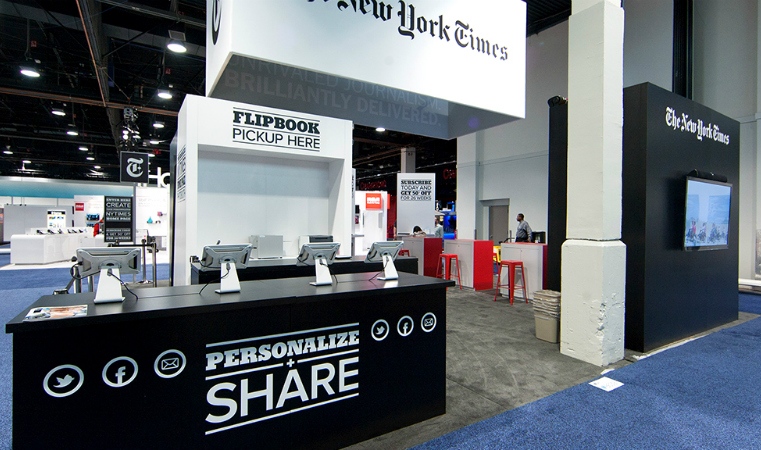 Secure Tablets with Table Stands
If you're exhibiting your hardware products from a booth, Compulocks has a few purpose-built solutions for every type of tablet.

The Cling Universal Tablet Kiosk stand is compatible with all models of tablets between 7"-13", and rotates between landscape and horizontal standing, allowing you to showcase the versatility of your tablets.

The stand itself is available in a range of height settings and is versatile enough that it can be customized to your exact booth requirements. It has a swivel and tilt-mounted head, and most importantly – a tamper-proof design, and secured cable management.

For iPad-specific exhibitors, Compulocks' Space iPad Enclosure Kiosk stand is compatible with iPad Mini, Air, and Pro models. With a high-grade aluminum enclosure, and is compatible with Compulocks' range of mac security locks. It allows for continuous charging while mounted, as well as quick-locking too.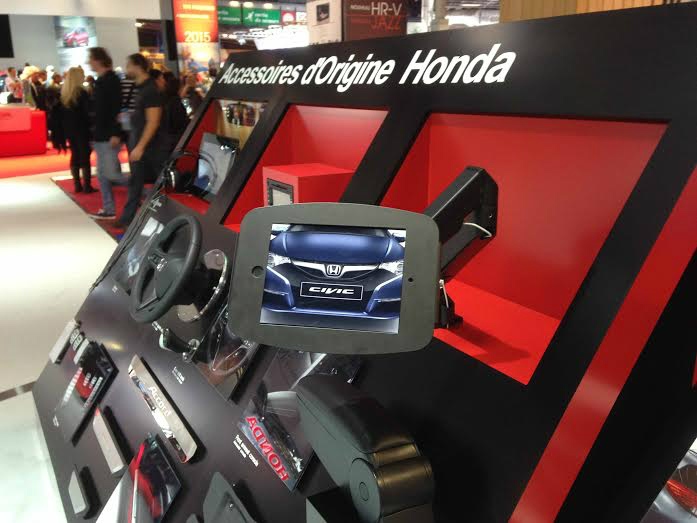 Secure Floor Stands
If, however, you prefer a floor-standing solution for your booth's visitors, the Executive BrandMe iPad Enclosure Floor stand provides a double solution: providing secure, floor-based hardware solutions, while also offering an extra branding opportunity to your passersby.

Compatible with iPad models 1,2,3,4, Air, Air 2, Pro 9.7 and iPad 9.7, the stand is constructed from tamper-proof aluminum compete with a brandable panel, allowing you to easily display your brand's marketing material.

Complete with a full reverse-tilting mount and even a secure storage compartment, the stand allows for continuous charging while mounted, and even full wiring and cable management.
Universal Tablet Stands
If neither of the above solutions is exactly what you need, the Universal Tablet Security Holder and Lock solution is a catch-all answer to your display issues.

As a universal tablet stand, it has been designed and manufactured in-house by Compulocks to fit any and every tablet device, and keep it secured while on display.

It's ideal for exhibitions and can be glued to any surface – either with high-grade adhesive or with a temporary sticker.

Featuring a standard tablet security plate and cable lock, and encased in lightweight aluminum, this security case had a fixed optimal angle display – which, although it may not be as flexible as other solutions, still maintains the exact same level of impenetrable security you're looking for while providing a hands-on experience for potential customers.
Keep Your Booth and Products Secure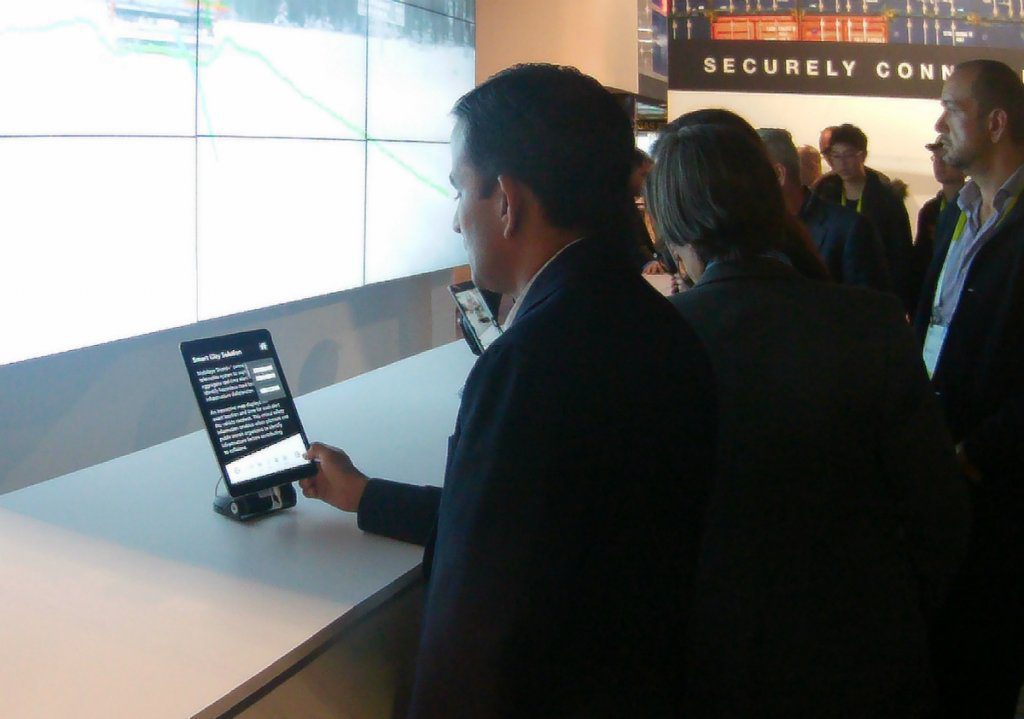 While exhibitions are golden opportunities to focus on the bigger picture – generating more business via promotion and networking, – they unfortunately also offer thieves a wonderful opportunity for easy pickings.
With so many booth-staffers laser-focused on potential sales and passersby, thieves can delight in the potential for easily distracted staff members, who fail to protect their expensive hardware on display.
With Maclocks' innovative, in-house designed and manufactured security solutions, you have a range of exhibition-ready hardware security for any and every type of event, booth or device: