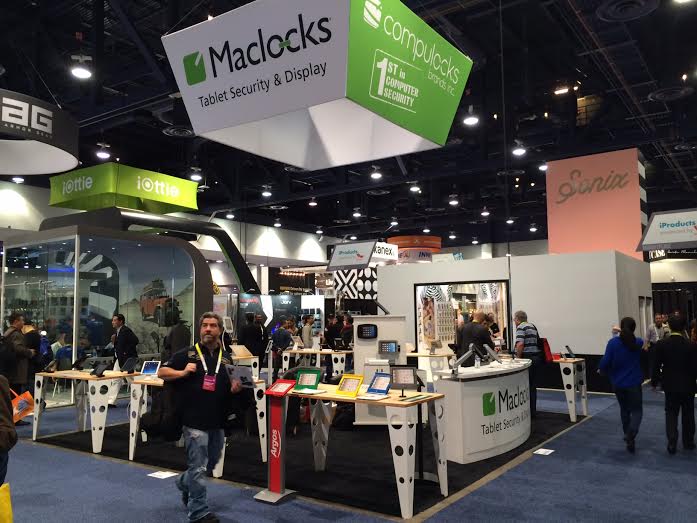 Its Showtime for Maclocks!
"SECURITY SOLUTIONS FOR EVERY MARKET"
Trade-shows and events are an incomparable opportunity for brands to solidify their presence in a given industry and for prospective customers to get to know the products and company better. Exhibiting at a trade show offers a company one of the best ways to showoff their product and describe their service.
In the coming months, Maclocks will be at many upcoming conferences and exhibitions worldwide. From a healthcare exhibit in Vegas to an education show in England, Maclocks will be there sharing the solidly built and beautifully designed quality security solutions that make us the first choice of the world's greatest brands. These shows also provide the perfect opportunity for us to exclusively debut new innovative solutions that are most relevant to the vertical market the show is targeting.
Check out Maclocks 2016 Catalog to see our newest solutions. 
To schedule a meeting at any of these upcoming shows, please message [email protected] with your contact information. If there are shows that are not on our list but you would like to connect at, please let us know!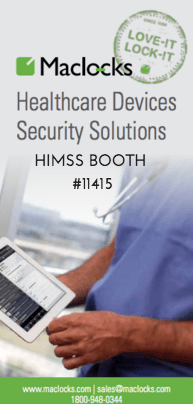 2016 HIMSS Annual Conference & Exhibition – HEALTHCARE
Sands Expo and Convention Center, Las Vegas, NV  |  February 29 – March 4, 2016  |
Booth #11415
Exhibition of 40,000+ health IT professionals, clinicians, executives and vendors from around the world. Exceptional education, world-class speakers, cutting-edge health IT products and powerful networking are hallmarks of this industry-leading conference. More than 300 education programs feature keynotes, thought leader sessions, roundtable discussions and e-sessions, plus preconference symposia and workshops.
Camex Campus Market Expo 2016 – EDUCATION
George R. Brown Convention Center, Houston, TX  |  March 6 – March 8, 2016  |  Booth #4935
Campus Market Expo (CAMEX) is campus retailing industry's largest educational conference and buying expo, attracting more than 2,250 attendees from nearly 1,000 campus stores as well as 650+ exhibiting companies. From apparel to tech products, convenience items to gifts, more than 650 exhibitors in 90 product categories targeted to the campus consumer – whether student, alumni, or fan – can be found at CAMEX.
IT Partners – TECH
Disneyland, Paris  |  March 9 – March 10, 2016  |  Booth #H15
IT Partners : le Business Club de la distribution Informatique, Télécoms et Audiovisuel.
GLOBALSHOP 2016 – RETAIL
Mandalay Bay, Las Vegas  |  March 23 – March 25, 2016  |  Booth #3634
GlobalShop is the world's largest annual show for retail design and shopper marketing featuring the industry's most comprehensive array of store fixturing companies and in-store solutions
Fresh ideas and innovative solutions to optimize your retail environment
Insightful educational sessions led by today's retail industry thought leaders.
Exclusive networking opportunities with 14,000+ industry professionals.