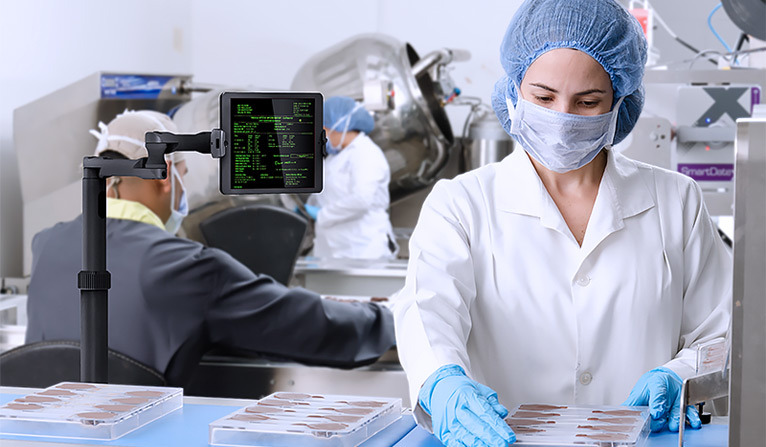 The Increasing Use of Medical Carts in Healthcare – Maclocks
Medial carts – as in, mobile carts carrying lifesaving equipment between patient rooms – are essential to the medical industry.
But, not all mobile carts are designed for emergency care. Plus, with the sheer amount of other equipment needing to be transported around a medical area, you need devices which are portable, lightweight and most importantly – easy to sanitize.
As the medical industry is always at the forefront of cutting-edge tech upgrades, one trend that's dominating the medtech scene is tablet-based solutions.
They're versatile, lightweight and portable – but for every one of these devices, a suitable, mobile and sanitary stand has to be available.
Maclocks has a range of perfect, tailormade solutions for protecting, transporting and sanitizing all kinds of tablet-based medical equipment.
Unique Challenges Faced by the Healthcare Industry
Now more than ever, the healthcare industry faces some unique challenges: the coronavirus pandemic of 2019-2020 both shone an uncomfortable spotlight on this, while at the same time, exacerbated issues to their absolute stretching point.
From both a lack of data-sharing and organizational efficiency, to ever-changing and quickly updating regulations and directives, the healthcare industry is probably the only industry in the world where basic (and such easily solvable!) errors can quickly cost lives and lead to permanent damage.
As we saw with European countries during the COVID-19 outbreak, small issues can very quickly escalate and overwhelm a medical system if we let it.
Luckily, most of these issues are fixable with just a few smart, prepared solutions.
The Benefits of Using Mobile Medical Carts
While equipment shortages are one thing, an easy way to reduce costs, improve data sharing and organizational efficiency is with device-powered mobile carts.
Mobile medical carts are one of the most cost-effective, easiest and dynamic ways to implement quick, meaningful and effective changes that the healthcare industry so desperately needs.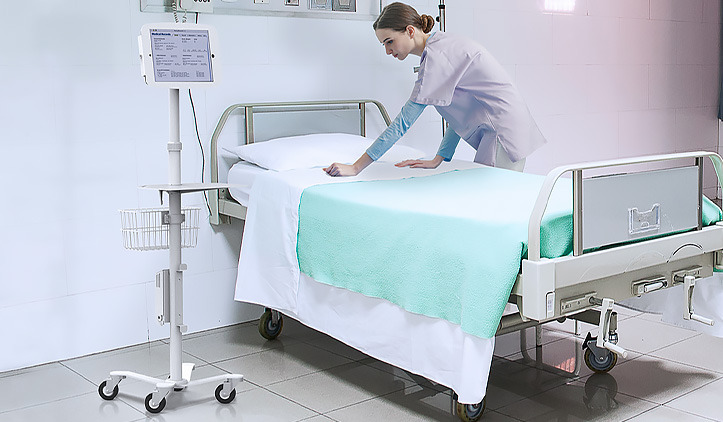 These healthcare solutions are easily transportable and updating in real-time can relay information, provide a one-stop hub of all necessary information with automatic cloud-backup (for even more versatility!), and take up virtually no space.
Whether it's improved team efficiency, reduction of hospital costs and – perhaps most importantly – quick, easy accessibility to critical medical data and information, medical staff can benefit from real-time information and updates from any of the hospital's mobile medical carts' devices, despite their physical location.
How to Pick The Right Medical Cart for Your Hospital's Needs
Mobile medical carts and stands aren't all alike, and when choosing the best one for your hospital's needs, you need to take into consideration –
How portable the mobile medical cart is whether it has wheels, sharp edges or even enough space to fit the device you'll be using in it.
Will it be easy to clean – working in a sterile environment, you can't afford to have something around that's tough to clean, or has lots of nooks and crannies where nasty germs could be lurking!
How secure is it? With patients and staff having direct access and being near a stand with expensive medical equipment, not to mention HIPAA security and privacy regulations, is the mobile medical cart secure enough to keep everything contained and safe?
Maclocks has a range of ergonomically and purpose-built designs especially for the healthcare industry, with some essential (and highly secure) mobile medical cart stands, to secure any tablet devices, as well as anything else you choose to store inside.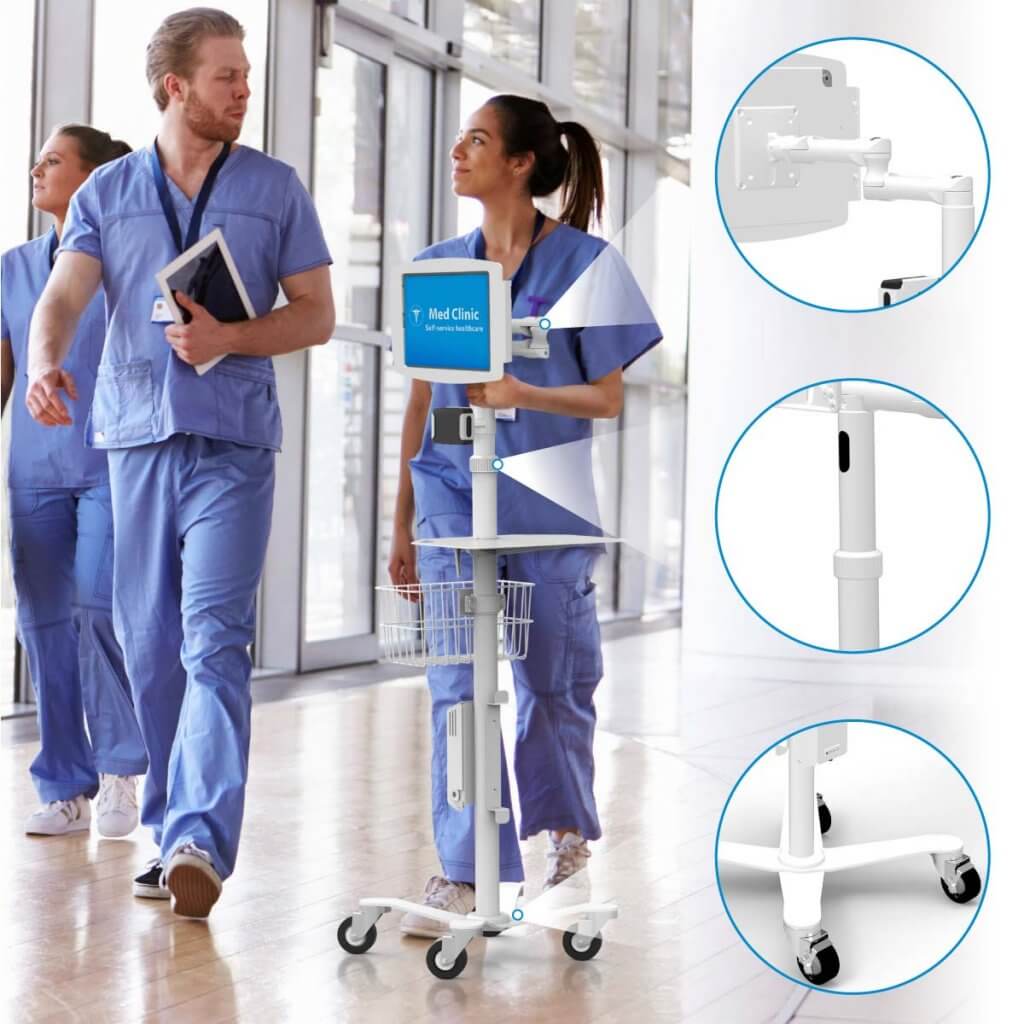 The Rise Freedom Medical Carts Kiosks

Rise Freedom Medical Carts iPad Kiosk
Compatible with most iPad models, this easy to sterilize tablet mount is ideal for hospital use. With a tiltable head, adjustable height for sitting and standing and handy accessories such as trays, baskets and a lockable utility box, the Rise Freedom iPad Kiosk is an ideal, secure solution for iPads.
Rise Freedom Medical Carts Galaxy Kiosk
As with the iPad model above, the securable Rise Freedom Galaxy Kiosk is an ideal, sterilizable and secure solution for hospitals using most Galaxy tablet models.
Rise Freedom Medical Carts Surface Rolling Kiosk
For hospitals preferring Microsoft surface tablets, the Rise Freedom Medical Carts Surface Kiosk is a sanitizable, secure solution, complete with useful accessories.
Rise Freedom Universal Medical Rolling Kiosk
For hospitals using other brand tablets between 7"-13", the Rise Freedom Universal Medical Rolling Kiosk provides a secure, portable solution that's easy to sterilize, with useful add-ons including baskets, tray etc.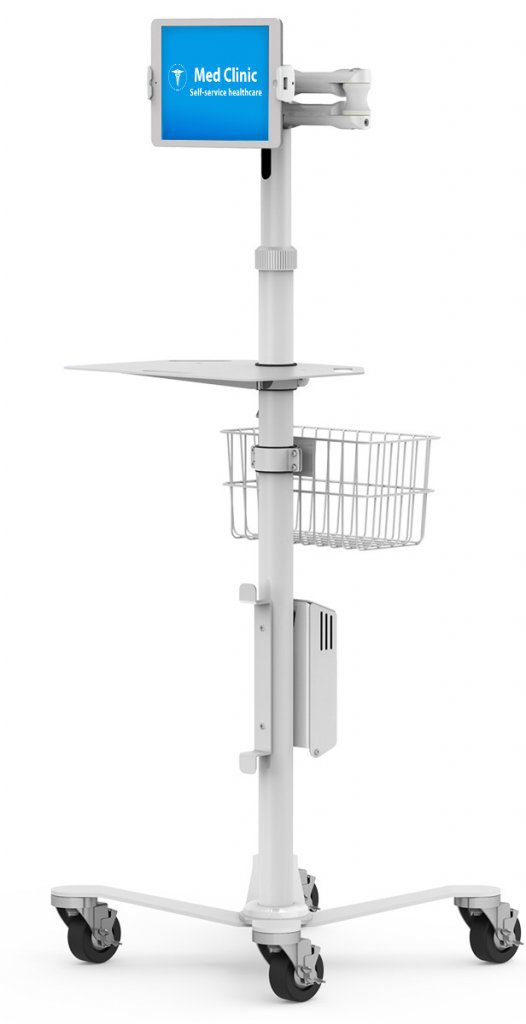 Rise Freedom Extended iPad Articulating Arm Rolling Medical Cart
For hospitals using iPad devices, the Rise Freedom Extended iPad Articulating Arm Rolling Medical Cart offers all of the security and flexible features of the above models, with an added set of articulating 6" arms, providing 12" of extension – a perfect solution for bedside applications, and more!
Rise Freedom Extended Cling – Universal Articulating Arm Rolling Cart
Perfect for virtually any tablet on the market up to 13" diagonal, and with a maximum monitor size of 15", the Rise Freedom Extended Cling Universal Articulating Arm Medical Cart is the most highly adaptable of all Maclocks' solutions. Complete with additional accessories and two articulating 6" arms, providing 12" of extension, it's a feature-filled, adaptable and secure mobile medical cart solution.
Rise Freedom Extended – VESA Articulating Arm Rolling Cart

A perfect solution for hospitals with existing devices and wishing to make them portable, the Rise Freedom Extended VESA Articulating Arm Rolling Cart supports a maximum monitor size of 15", and maximum weight of 5lbs/2.27kg. As with the other Rise medical mobile carts, this model is fully securable, sterilizable and adaptable.
Tablet / Smartphone Battery Pack and Charger 10,000 mAh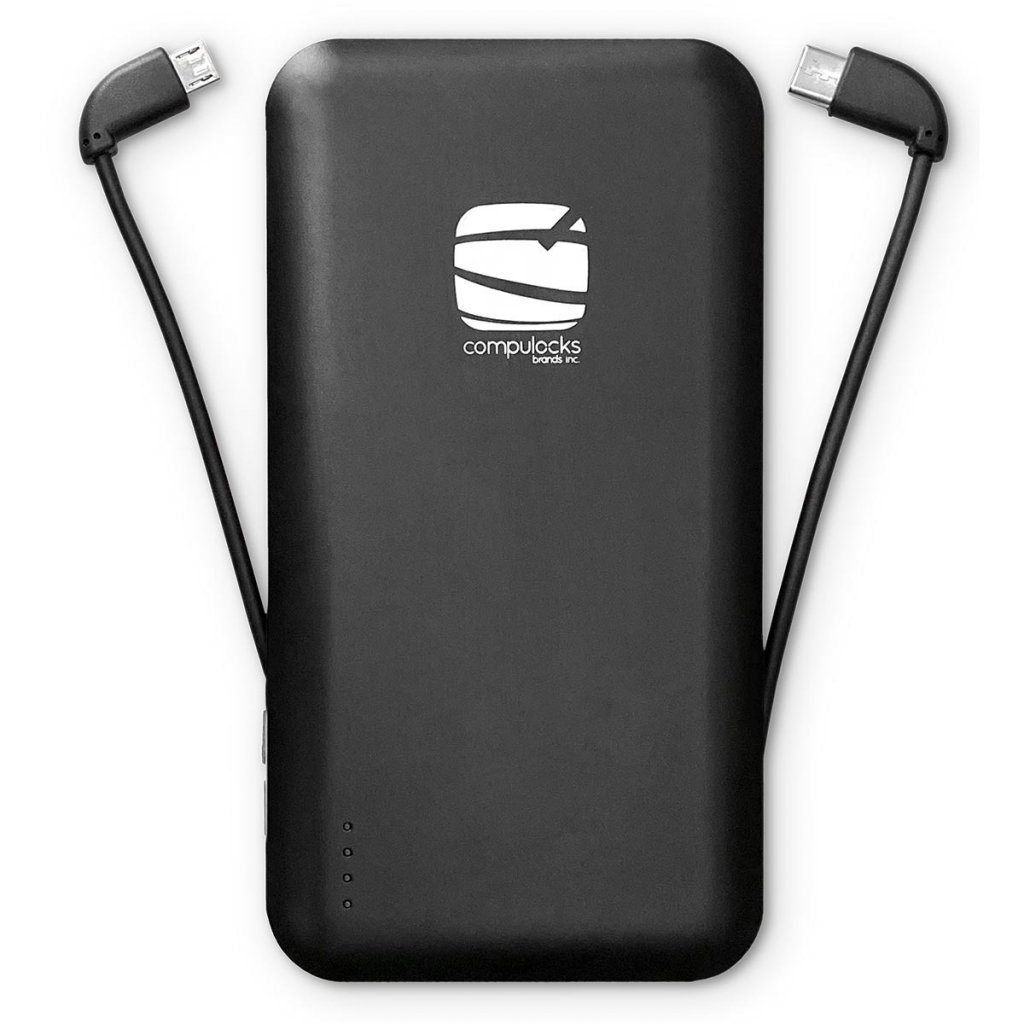 Arguably one of the most essential parts of all medical mobile carts, the Tablet and Smartphone Battery Pack and Charger powers and charges up to 2 USB devices on the go. It has pass-through technology, allowing it to connect batteries together for all-day power…meaning no sudden power cuts, or shutdowns. It automatically charges, with no need for tapping or holding of any buttons, and comes as standard with overcurrent protection.
Flexible, Secure Solutions the Healthcare Industry Can't Afford to Miss Out On
Especially in the post-pandemic world, the healthcare industry needs to up its game: while it catches its breath (possibly, but hopefully not, before a second wave hits), it needs to take advantage of this downtime to boost its technology, equipment and more. Maclocks' range of intuitive, adaptable and securable mobile medical cart solutions has just the thing.