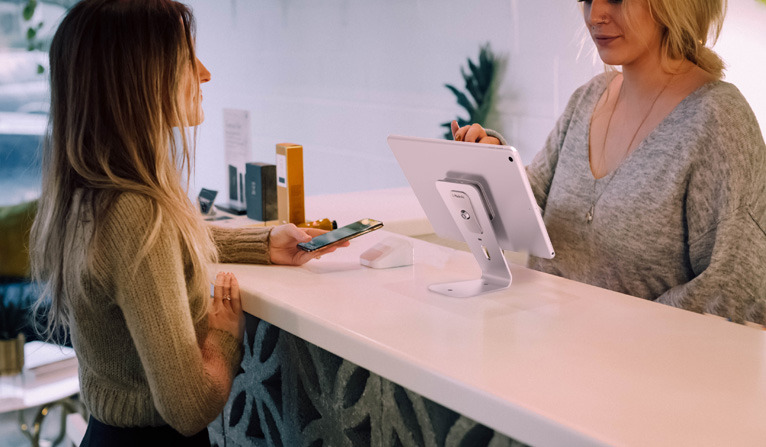 Upgrading Clienteling: How Tablets Transform the Fashion and Retail Industry
You may be forgiven for thinking that in-person engagement is obsolete – after all, with the rise of social media and online shopping, it seems like we're moving further away from it than ever before.

Enter: clienteling – the fashion and retail industry's hottest buzzword. It means providing old-school face-to-face customer engagement and could include actions and experiences as diverse as verbally helping a customer (thereby improving their in-store experience), demonstrating a positive attitude, or manually checking stock for requested items.

In short, clienteling provides a rare person-to-person way to service a customer's needs, as well as cross-selling, upselling and making recommendations based on good old human interaction and a solid CRM software.

In short, it's providing a more human experience, instead of the depersonalized, more robotic one that they would have online.
Clienteling, Upgraded
But just because clienteling gives customers a more human touch, it doesn't mean that the entire concept can't use some technological upgrades to boost each interaction!

In fact, clienteling lends itself very naturally to a few, choice technological upgrades that really boost the in-store shopping experience: it's all about tablets.

Just a few smart tablets can easily provide some clear benefits to customers, including –
An improved customer relationship – customers like that information is given instantly and knowledgeably
More cost-effective and time-effective for staff: rather than taking time to manually check stock, staff can do so within seconds
Customer needs anticipation: whether that's delivering a personalized shopping list, compiling a wish list or recommendations, this can be done within seconds
In-person experience: customers buying big-ticket items, or clothing, might want to experience the way a product looks or feels before committing to buying it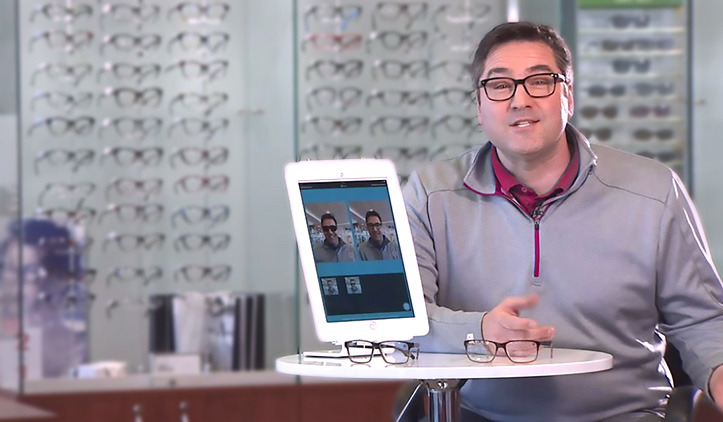 In short, clienteling provides customers with a sense of personal attention, while similarly empowering retail associates and other team members to be far more time and cost-efficient.

If that sounds too good to be true, that's because it partly is. While in theory, having team members holding tablets or other pieces of expensive technology will allow them to offer better clienteling options, in practice, finding a solution that's both lightweight, user-friendly and accident-proof is quite another.

And yet – the bespoke hardware security solutions offered by Maclocks are the perfect, tailor-made solutions to ensure team members offer the best in-house retail experience while providing ease of use, completely secure solutions to explode ROI.
Secure Retail Technological Solutions for Flawless Clienteling
Maclocks' range of proprietary, custom-designed stands, and tablet enclosures helps retail outlets achieve all of their clienteling needs – and beyond!
Tablet Hand Grip With Strap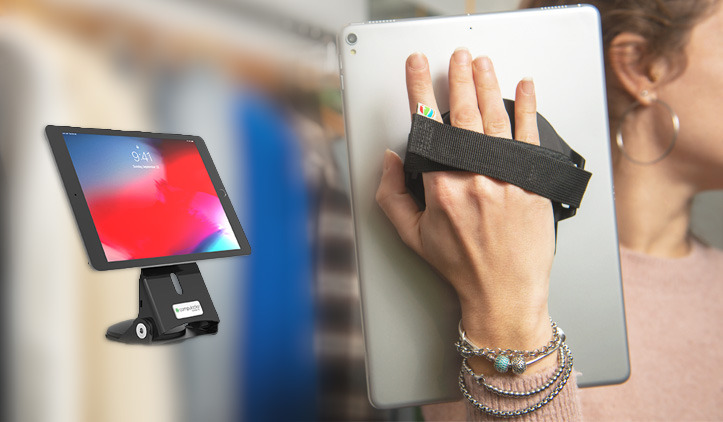 Team members on the floor or even manning the stockroom can easily and accessible handle, process and relay much more information using Maclocks' Tablet Hand Grip with Strap.

Ergonomically-designed to allow for comfortable holding and use, the Hand Grip comes as standard with an adjustable strap and 360-degree tablet rotation. It can also quickly and securely be docked when it needs to be charged, or passed to other team members.
Dual Screen Pole Stand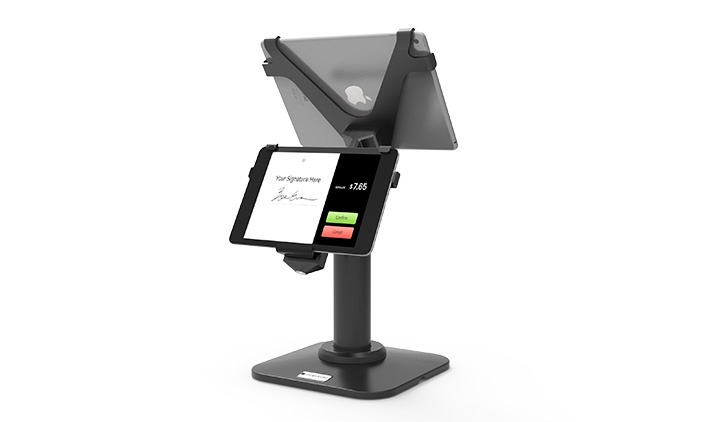 Maclocks' Dual Screen Pole Stand provides multiple opportunities to upsell to customers: placed strategically around counters or otherwise, it provides further opportunities for selling additional items, or even to collect signatures or membership sign-in. The dual-screen option can also host a card reader and thus serve as a point of sale system, with one screen facing customers, with the other facing a team member.

Compatible with all iPad Minis and newer iPad models, this POS-inspired design can tilt, flip and swivel, for easy customer usage.

Nollie iPad Pos Kiosk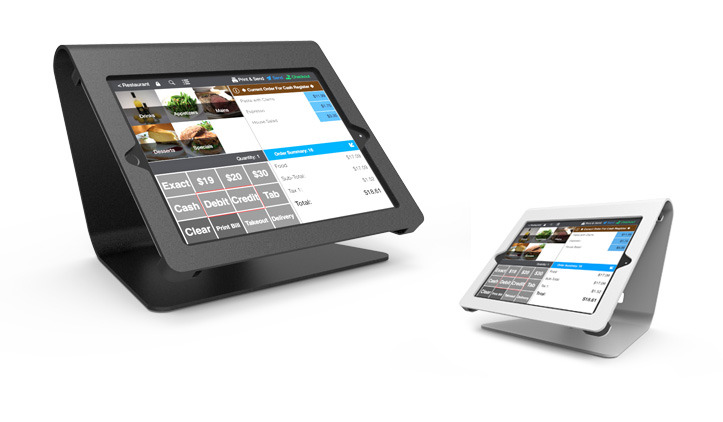 Sleek and timeless – and easily-brandable – for any ritual business, the Nollie Kiosk is stylishly modern and adaptable for your ever PoS need. It can be bolted to a counter or mounted on a  secure swivel base for easy customer interactions. It's compatible with credit card readers too, lending itself for easy use, such as customer self-checkout. 

It's compatible with most iPad models, and comes in two stylish colors.

Hovertab Security Tablet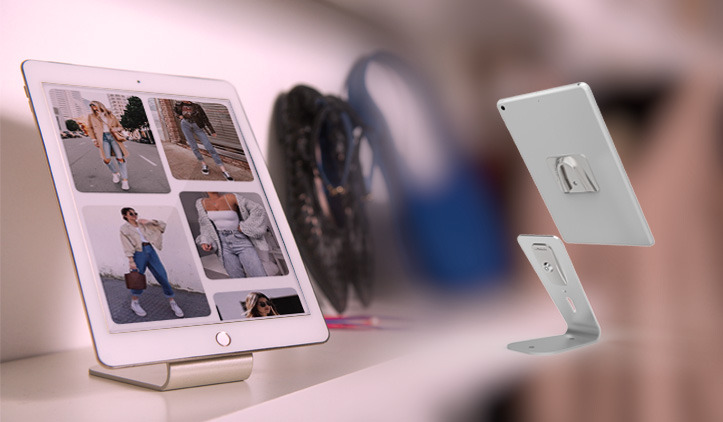 A more universal solution (especially if you're looking to mix and match several tablet brands) is the HoverTab Security Stand. Although it's compatible with most iPad models, it can also be used to secure any tablet, phablet or smartphone – securely and effortlessly for the optimal user experience.
It's a two-part system, consisting of an adhesive steel plate which is fixed to the back of the device with industrial-strength adhesive, and then attached to a 6" stand, sloped at a 60-degree angle, for optimal viewing.

Once in the stand it's safely locked but with this 2-in-1 solution, it can easily be taken off it when needed, thanks to a quick release locking system.

It also makes for a perfect wall-display of products (such as new seasonal goods), as well as marketing opportunities, upsell offers and even customer interaction!
iPad Rugged Security Mount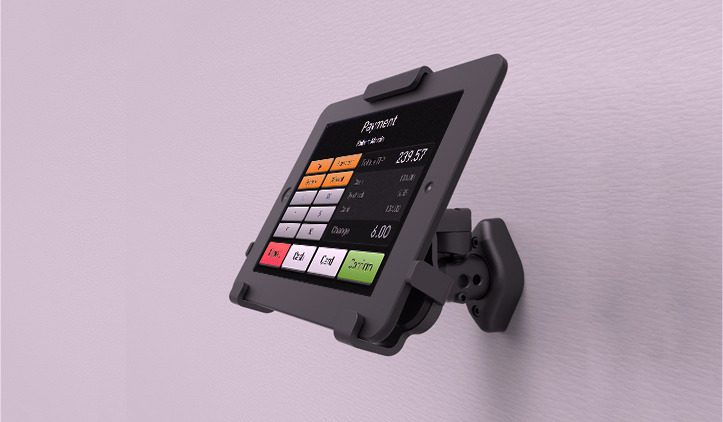 A universal iPad security solution, the iPad Rugged Case Security Mount is fully adjustable for both mini and full-sized iPad tablets, and most cased brands (with a 3/4" clearance).
It's mountable to both a wall or a counter-top, making it a great way to display either new products to customers, upselling opportunities or even as a self-service enticement. It comes as standard with a quick release and locking system, to keep the device within secure.
Upgrading Customer Experience with Tablets: Practical Examples
With 3 out of 4 retail associates stating that their employing companies don't give them technology that will help them carry out their work more efficiently, there are a whole host of opportunities for tablet technology to improve in-store customer experience.

Tablets are a quick, seamless technological upgrade for any store – and more so when you consider that customers don't want to spend time learning a new technology (and nor should they be expected to – after all, complicated apps, badly thought-out sign up processes and even self-service scanning can annoy and distract customers from the main reason they're in-store – to buy!), and they have many practical applications:

Kiosks – a well-thought out self-service initiative can be disseminated via standing kiosks. Maclocks has a range of secure and beautiful-designed tablet kiosk stands.
Counter units – displaying tablets on countertops and shelves can easily help promote buying opportunities – from displaying new products, member clubs or brand news, it's an effortless, easy setup that customers will really take notice of.
Easy customer engagement and upsells – whether it's the new membership club brands are targeting customers or even customer feedback – tablets provide an easy way to capture customer engagement while they're around the store or waiting in line.
Be competitive in the fashion and retail industry, and give your customers the clienteling experience they're seeking – check out Maclocks' range of clienteling-upgraded solutions today.