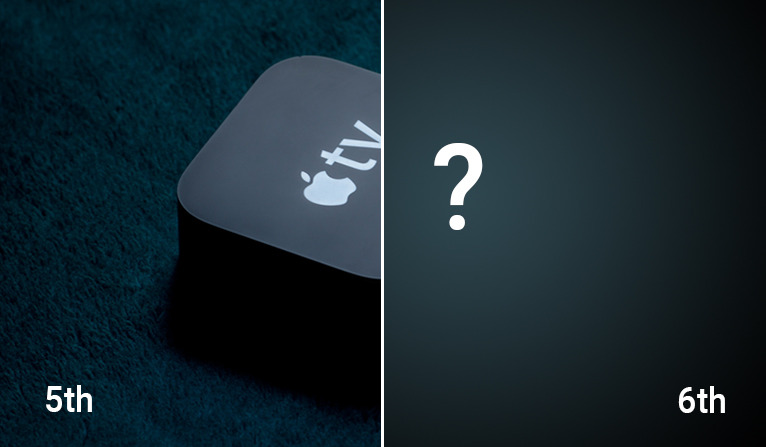 Apple TV Generation 6 Release: Answers to the Questions You've All Been Asking
Whether you're a hardcore Apple fan or a total Luddite, you might not even know the full capabilities of Apple TV – and they're only getting better.
Apple TV's 6th Generation Model is due to be released soon – and it's going to be a gamechanger, if we've ever seen one.
For the uninitiated, Apple TV was launched back in 2007. Nowadays, its latest models are primarily used as an all-in-one media streamer – think if content streaming (like Netflix), sports streaming (like ESPN) and music streaming (like Spotify) were all in one place – and that's Apple TV, in a nutshell.
But, it's more than just a media streamer: Apple TV also gives you access to the App Store (a dedicated one, just for Apple TV users!) meaning you'll have access to some of the best iOS and macOS' app back catalogues, right from your TV. It's also Siri-controlled, and links up with mirroring or casting other Apple products, including AirPods and more, thanks to the AirPlay content sharing feature.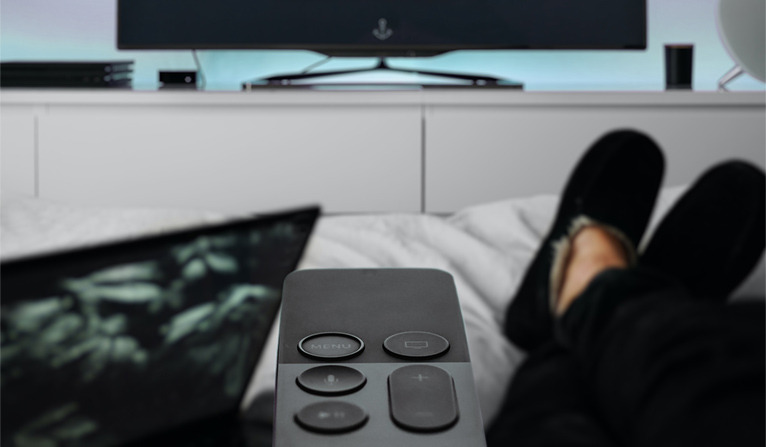 It's a highly versatile piece of equipment too – and not just for recreational use!
For business users, Apple TV has a powerful conferencing feature – where via just a few clicks, the AirPlay feature can mirror and stream anything from your Apple device to your conference room screen. There are also purpose-built apps available just for Apple TV, including productivity tools, collaboration tools and more.
For teachers too, Apple TV is an incredibly useful piece of equipment – from screen mirroring via AirPlay, to casting to students' screens, it's an effective and quick way to increase classroom engagement, encourage and improve student participation and to keep information updated in real-time.
What is Apple TV 5th Generation?
Launched in September 2017, the 5th Generation Apple TV was an upgrade to the previous models, including more storage (64GB), and support for 4K HDR, for the first-time ever. It also added a touch-based remote, and deep Siri integration. It was the most hi-tech Apple TV yet – until now.
What's the Difference Between Apple TV's 4th and 5th Generations?
While the models look pretty similar, the main differences between the Apple TV's 4th and 5th generations are mostly about storage and capabilities.
Apple TV's 5th Generation saw the storage amount doubled from 32GB to 64GB. While the 5th Generation allowed for 4K streaming for the first time ever – and better streaming quality too.
The surround sound of the 4th Generation also got an upgrade, with 360-degree sound finally being available in the 5th Generation model.
Otherwise the 5th Generation's networking capabilities saw upgrades too, with Bluetooth 5.0 enabled, and as a higher-base ethernet and WiFi processor.
Keeping Your Apple TV Safe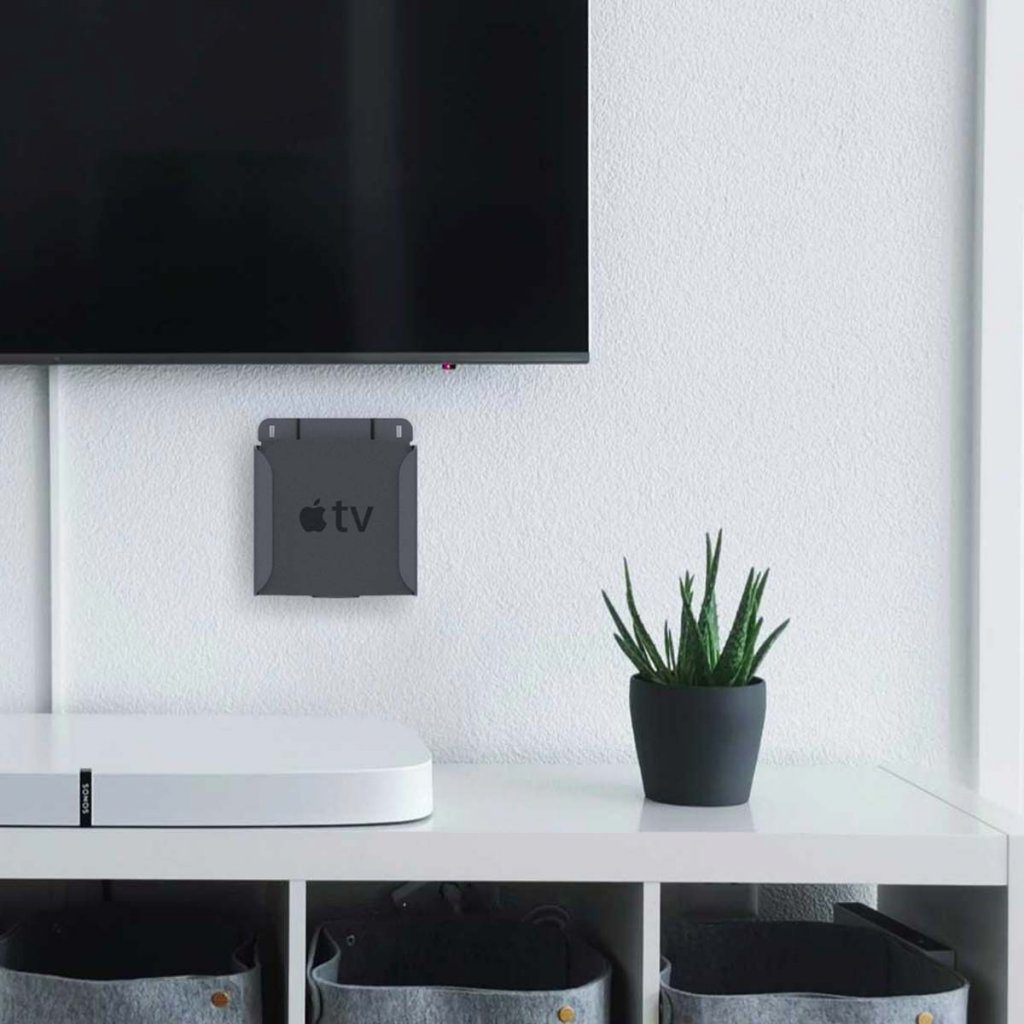 With such an important device, it pays to keep it protected and accident-free! And, with custom-designed and manufactured solutions from the likes of Maclocks, keeping your Apple TV safe and sound has never been more effortless than now.
Maclocks is dedicated to keeping Apple devices safe, secured and protected, with so many innovative and Apple-specific hardware security solutions, that you'll be spoiled for choice (and your Apple TV will be highly secured).
The Apple TV Mount is compatible with every Apple TV release from the 3rd Generation and up. A lightweight, subtle security enclosure, it's an affordable and effective solution for keeping your Apple TV box from coming to any harm. Thanks to its high-grade protective aluminum construction, the enclosure can be secured and even bolted to a table monitor or cabinet, with very little effort.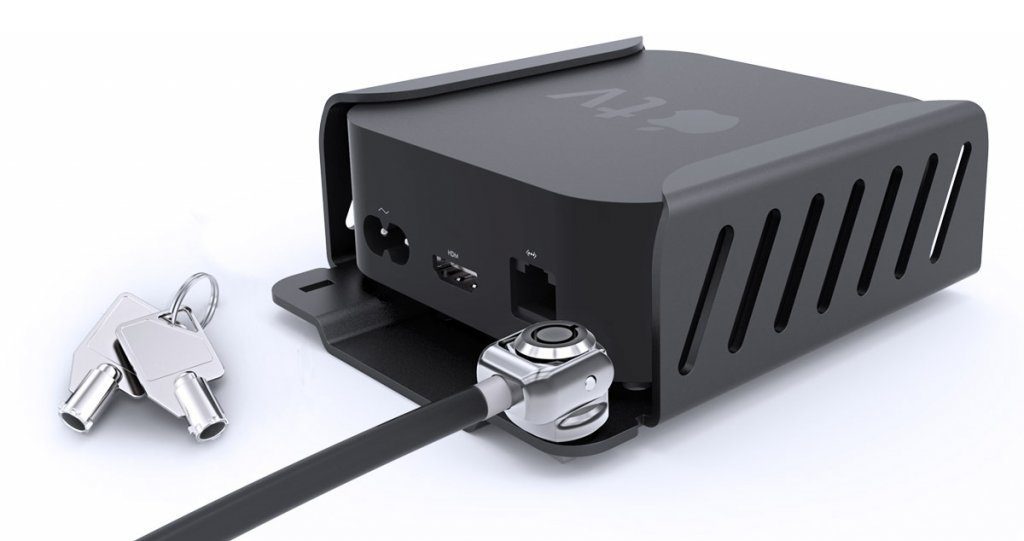 If you're looking to physically secure the Apple TV box and mount with a quick and easy solution, then the Universal Security Keyed Cable Lock (and its coiled alternative, the Security Keyed Coiled Cable Lock) is your best option. If you prefer a non-keyed solution, the Combination Cable Lock all come with 6 feet of galvanized steel cable, and a looped end, for secure tethering to any fixed place. Since the Apple TV doesn't have a lock slot as standard, the added lock design – (secured with your choice of either a key or combination) – will keep the Apple TV secure and in place.
Apple TV 6th Generation Predictions
With the last update happening back in 2017, speculations are rife at what the long-awaited 6th Generation Apple TV could include.
Fans, journalists and experts alike are speculating that a more powerful processor (A12, or A13 – an upgrade from the 5th Generation's A10) might even be on the cards, which would make the Apple TV 6th generation a more solid gaming platform. Another popular idea is that the 64GB storage will double to 128GB, to make way for more gaming downloads.
Otherwise, there are rumors that a new Kids Mode, complete with screen time controls, could be in the works, as well as Mac Mini and HomePod integrations.
Apple TV's 6th Generation – When and What Will It Be?
We still have yet to know exactly when we can expect the Apple TV's 6th Generation model to launch, and – if the COVID-19 pandemic has only proven time and again – we're still not 100% certain when that will be.
What we do know, is that it will be a major upgrade to the 5th Generation – after all, a lot has happened in 3 years, both globally (pandemics!) and technology-wise. Will there be a bigger memory storage allowance? Probably. Even cooler integrations? We're certain. But what else?
Whatever it'll be, and whenever it'll be, keep your Apple TV (and all of your Apple devices!) safe and protected with Maclocks' custom-designed and manufactured a range of Apple–device security enclosures.