We offer a wide range of Hospitality solutions, including purpose built tablet mounts, enclosures and peripheral integrations.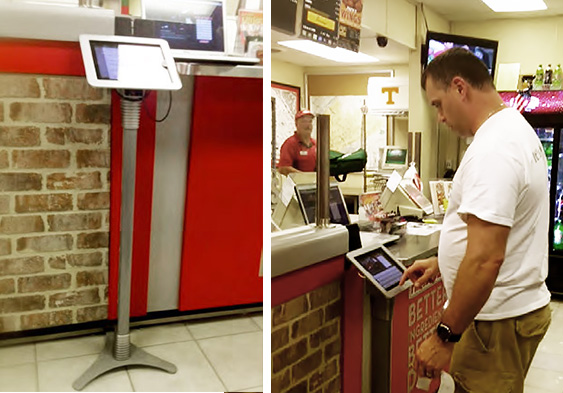 Papa John's Pizza
Papa Johns was looking to give their customers fast instore order kiosks so they don't have to wait in line to order, and they can get more involved specifying exactly how they want their pizza. For this project, they needed iPad stand solutions that did not take up counter space, and would stand securely at a relaxed stature for customers to use, and were adjustable if need be.
Full case study >>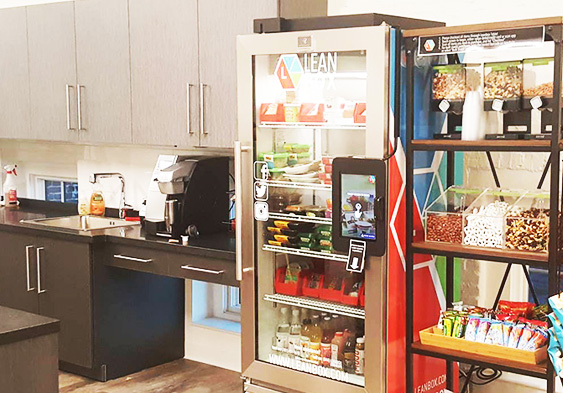 LeanBox
The company exclusively uses Surface Pro 3 to manage everything from customer purchases at the fridge to a complex customer analytic system. LeanBox utilizes the Microsoft Surface tablet for their front facing point of sale because it gives the customer a nice, clean, easy checkout and gives them the full Windows backbone needed for their robust back end inventory system. LeanBox was in need of a secure display solution for their interactive Surface tablets.
Full case study >>