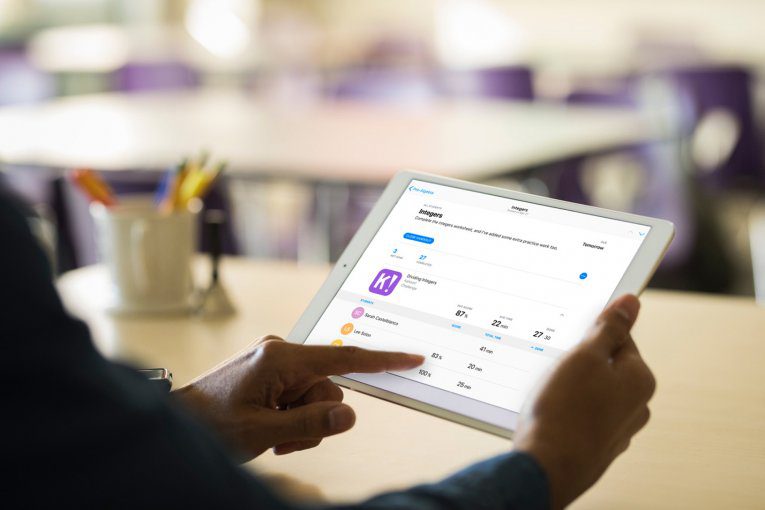 Apple's Free Schoolwork App For Teachers Gains Attention
Apple's free Schoolwork app empowers the classroom experience
iPad can serve teachers worldwide to help personalize learning and inspire creativity
Apple releases their Schoolwork app for free helping teachers create assignments, collaborate one-on-one with students, tap into the power of apps for learning and view and understand student progress.
According to Apple: "The all-new Schoolwork app empowers teachers to take full advantage of the power and creativity of iPad to create new learning experiences for their students. Schoolwork makes it easy to create and send announcements and assignments with almost any type of content, from web links to PDFs and documents, and even specific activities in apps. Students can use Schoolwork to stay organized and keep track of the work they need to complete and when they need to hand it in.
Teachers can use Schoolwork to easily assign a specific activity right within an app to guide their students directly to a challenge or lesson. Popular education apps including Explain Everything, Tynker, GeoGebra and Kahoot! work directly with Schoolwork to bring useful educational content and tools to teachers using iPad."
For more information on Schoolwork visit: www.apple.com/education/teaching-tools.
How to lock iPad using iPad lock, iPad wall mount or a stand
Working with iPads and using great software, such as Schoolwork, also raises the need to protect the iPads against theft.
Thousands of teachers worldwide, for more than a decade, are choosing Maclocks' unique solutions for protecting the iPads against theft, against fall and even for secured charging and storage.
The Blade iPad Lock – Universal Lock by Maclocks
The Blade iPad lock allows to secure the iPad with an ultra-strong retractable locking slot. With a motto of "No Slot – No Sweat" the adhesive bracket attaches to the iPad and incorporates a standard cable lock slot to the tip of the retractable blade.
Adding the Blade iPad lock also improves airflow and ventilation to help maintain optimal iPad operating temperature.
Hand Grip and Dock iPad Security Stand
Maclocks Grip and Dock iPad Stand is an iPad Hand Grip Lock and Mobile Security Solution.
Allows to "grab and go" the iPad, and safely display it when stationary. The ergonomically designed iPad Hand Grip has an adjustable strap and 360 degree tablet rotation makes it easy to hold the iPad in the classroom and prevents falls.
Complete with a secure display docking stand featuring our quick lock design, it provides a clean way to store your iPad Hand Grip between uses.
If there is a need to securely mount an iPad to a wall, there is a variety of solutions as well.  Our top solution is the Space iPad wall mount.
How to securely store and charge iPad
After using the iPad for teaching, it can be securely stored and charged in the classroom or in the teachers' room.
For maximum convenience there are several iPad storage options available – wall mounted, floor stand and different amount of iPads storage cart.
Click here to learn more about the available options.
Hardware manufacturer Compulocks is the premier designer, manufacturer and global leader for innovative security and display solutions for Apple (Maclocks brand), Samsung and Microsoft devices.