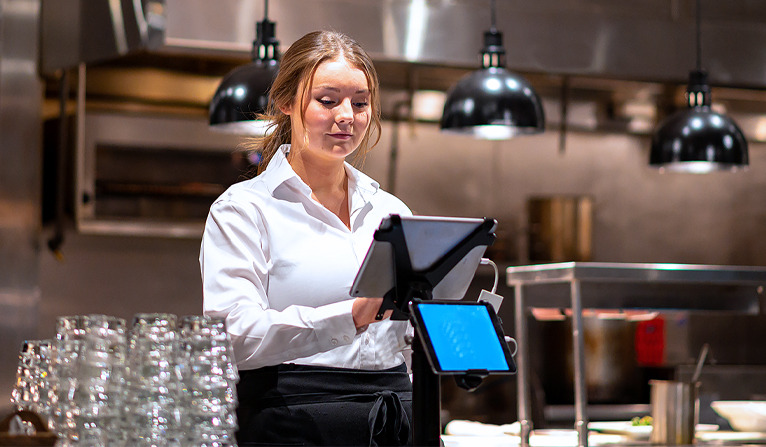 Best Tablets for Businesses
While businesses commonly complete operations via a desktop or laptop, tablets are becoming a standard option for business people due to their unrivaled portability.
In addition, the tablet you choose depends on what tasks you aim to complete on the device: reading, editing, creating documents, rendering images, displaying videos, or performing heavy-duty tasks.
Irrespective of your requirements, here are some of the best business tablets worth bringing into the workplace.
1. Samsung Galaxy Tab S7+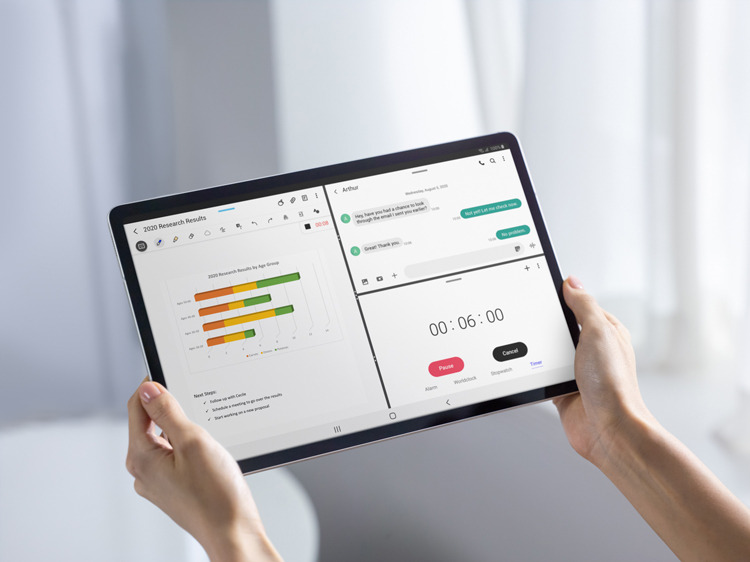 Often considered a laptop substitute, the Samsung Galaxy Tab S7+ is powerful and portable enough to function in business environments.
The system has an impressive 12.4-inch Super AMOLED 2800 x 1752 display and a fast 120Hz refresh rate. In other words, the Samsung Galaxy Tab S7+ is reliable for making seamless presentations in text, image, and video formats.
In addition, the large 128GB and 256GB internal memory, 6GB or 8GB of RAM, and Qualcomm Snapdragon 865 processor make this device fit for heavy-duty applications.
Ultimately, whether you're assessing documents and graphics or navigating editing a spreadsheet with a remote team while on a conference call, the Samsung Galaxy Tab S7+ is dependable.
2. Apple iPad Pro 12.9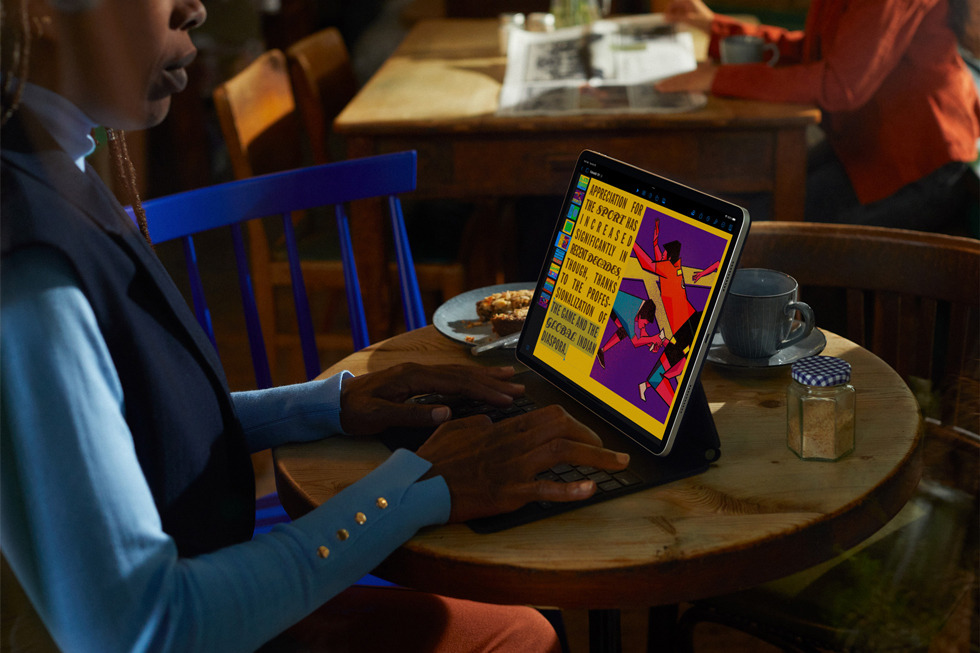 Apple is famous for pioneering innovation, and the iPad Pro 12.9 proves the company's ability.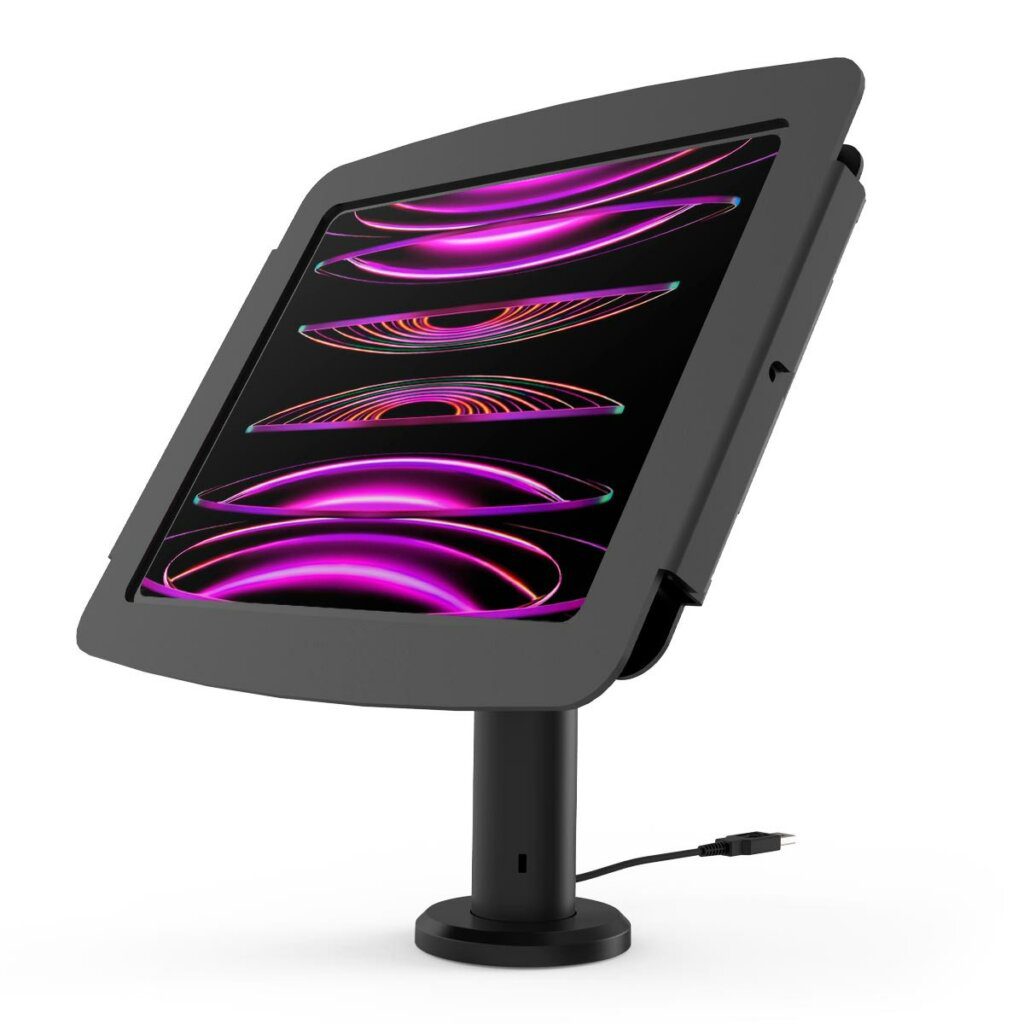 Essentially, this portable machine possesses a 12.9-inch 2,732 x 2,048 pixels mini LED display, enabling it to offer vibrant video and picture quality easily. As for power, the iPad is powered by the Apple M1 CPU, which allows it to deliver laptop-level power in such a small package.
On the other hand, suppose you wish to display menu items or convert the iPad into a POS for facilitating financial transactions. Fortunately, it's compatible with the iPad Enclosure Tilting Kiosk from Maclocks, allowing you to mount it on a table for easy access.
3. Samsung Galaxy Tab S6 Lite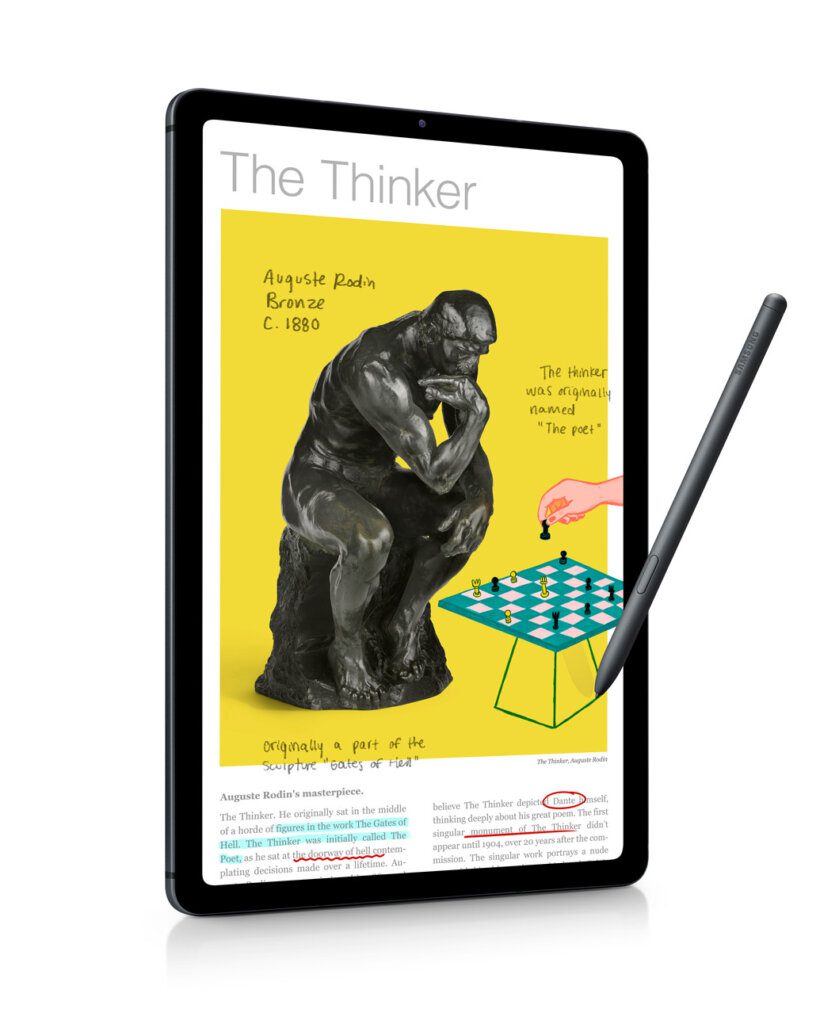 Budget is essential when buying new business tools, and if you're looking for a more cost-effective device, consider getting Samsung Galaxy Tab S6 Lite.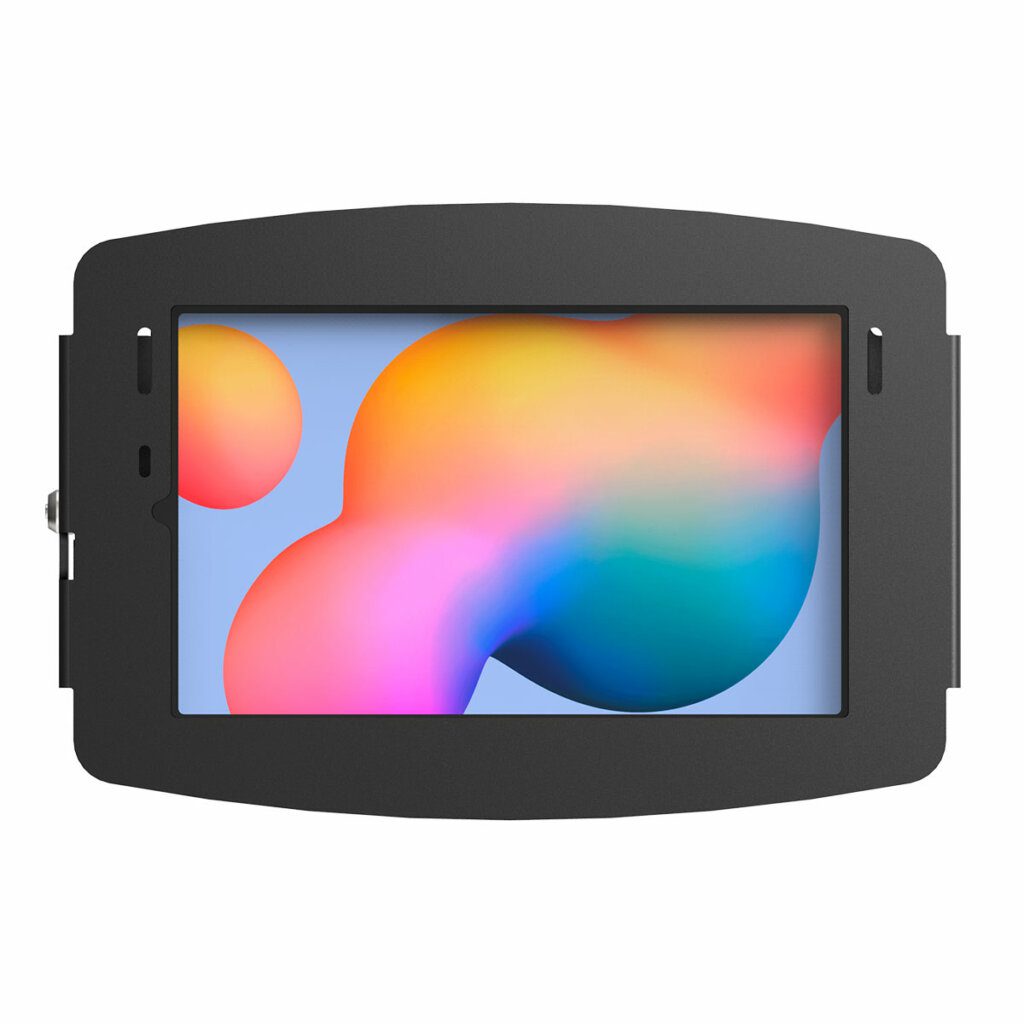 The Samsung Galaxy Tab S6 Lite is the best budget Android tablet for business, and despite its name, it's a reliable machine for its price range. This device comes with the powerful Exynos 9611 chip and a 10.4-inch, 2,000 x 1,200-pixel TFT LCD screen for viewing documents, browsing the web, viewing presentations, and many more.
However, if you wish to convert this reliable tablet to a display for important messages, a menu, or a POS tool, consider using the Galaxy Tablet Wall Mount Enclosure. It's sturdy and secure enough to hold your tablet while customers make payments, order off the menu, leave reviews, make reservations, or perform other tasks with the screen.
4. Microsoft Surface Pro 7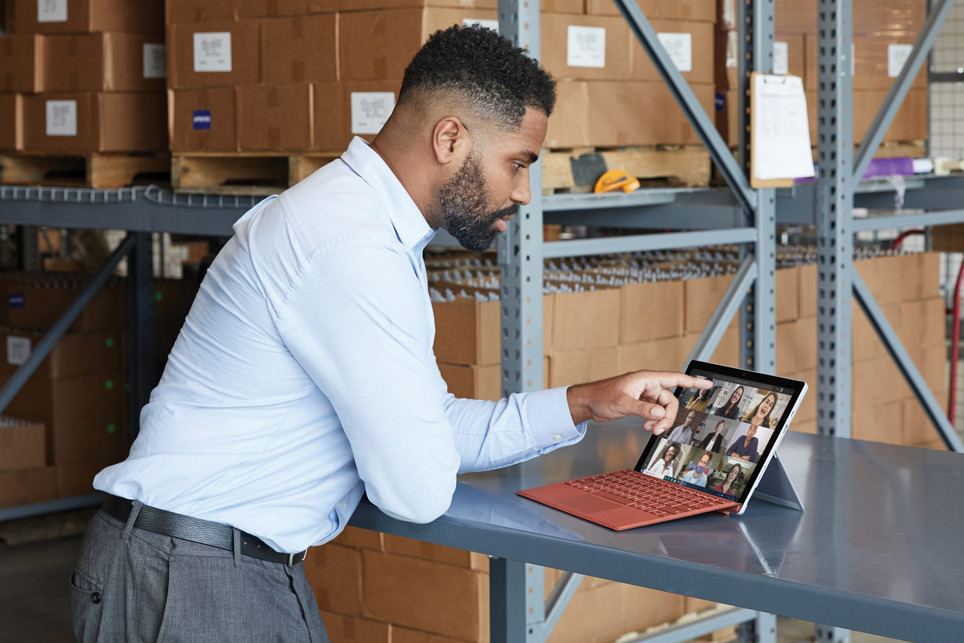 The Microsoft Surface Pro 7 offers virtually the same features as a laptop but with more portability. This tablet is lightweight, snappy, visually appealing, and affordable, making it perfect for business situations like client surveys and taking orders.
The 12.3-inch 2736 x 1824 screen gives videos and images a smooth and polished feel, while its Intel Core i3, i5, and i7 CPUs and Intel Iris Plus graphics ensure that it can run multiple heavy-duty apps without stuttering.
There's also the option to include a stand and keyboard for faster typing and document editing, turning it into a mini laptop.
Whether you're editing documents while on zoom or researching content on the web, the Microsoft Surface Pro 7 can handle the task efficiently.
5. Samsung Galaxy Tab A7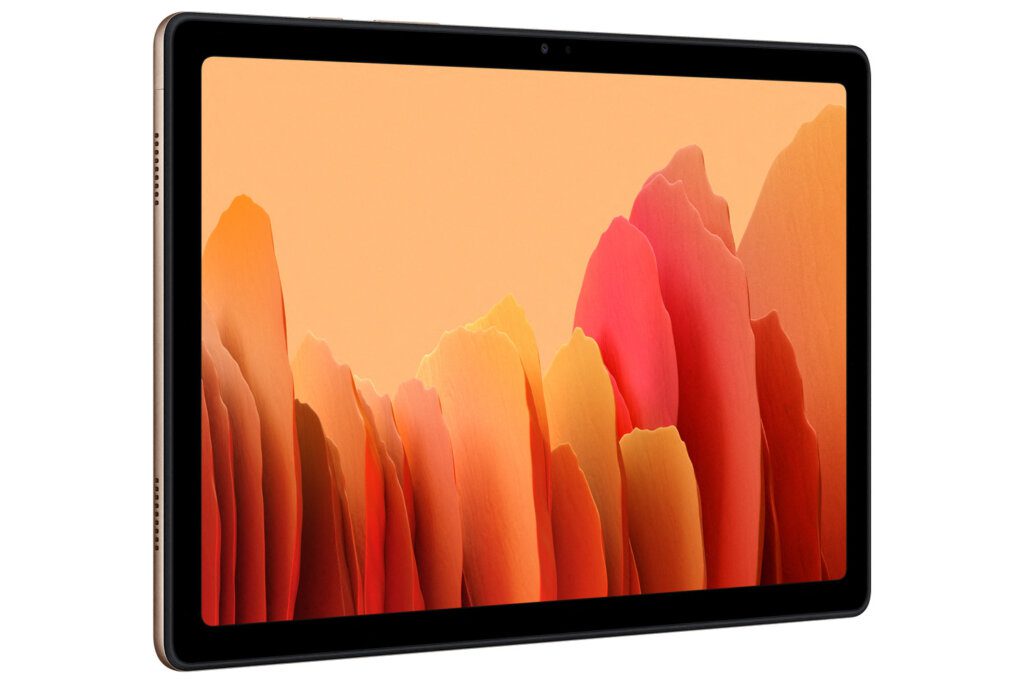 Multiple businesses use their tablets with secondary displays for customers, allowing them to order food digitally, pay for items, and many more. An inexpensive business tablet like the Samsung Galaxy Tab A7 will suffice in this case.
This budget business tablet has a 10.4-inches Full HD resolution of 2,000 by 1,200 pixels, allowing it to seamlessly show text, images, and videos. As for power, it's powered by a Qualcomm Snapdragon 662 processor with 3GB of Ram, which is sufficient for running most android software.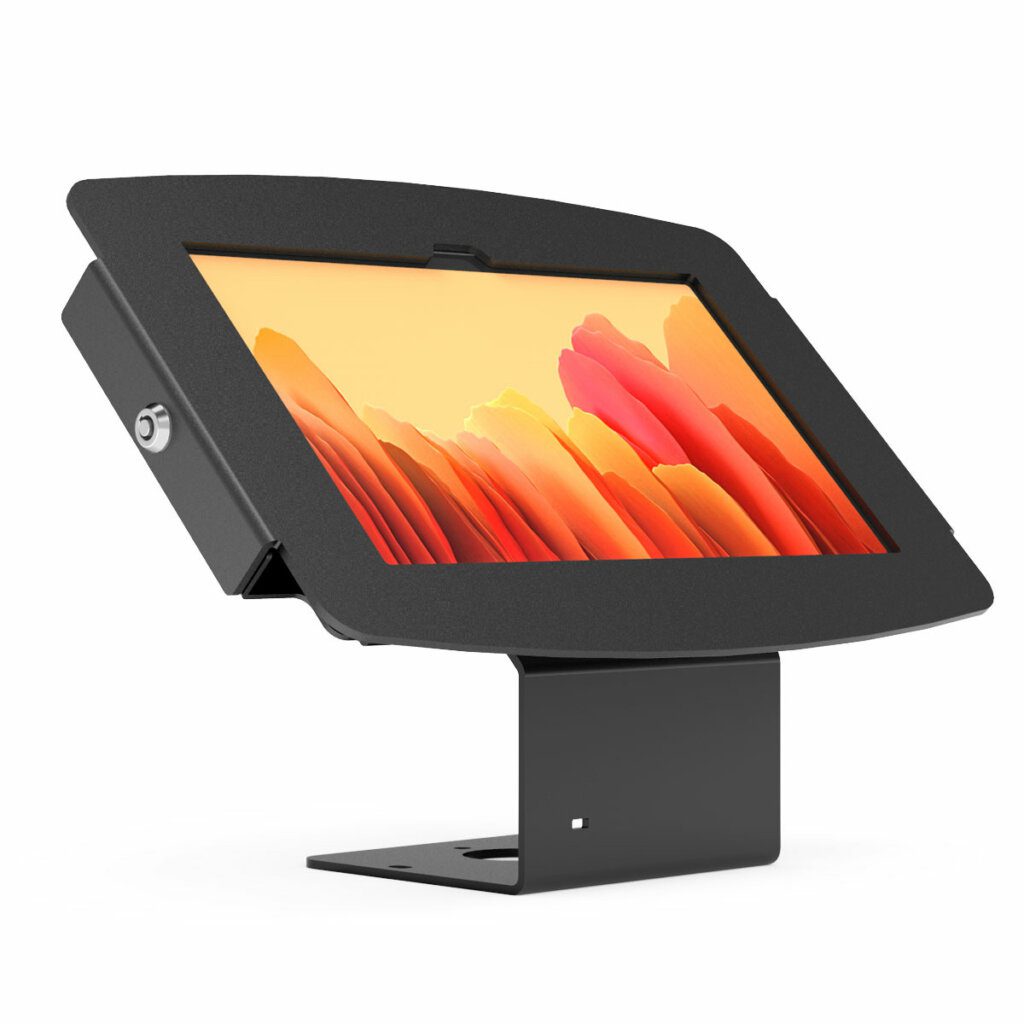 While the Samsung Galaxy Tab A7 isn't a powerhouse like other options on this list, it remains ideal as a secondary display, POS system, inventory calculator, notebook, and more.
Suppose you use the Samsung Galaxy Tab A7 as a POS, check-in, or self-service unit; consider pairing it with the Galaxy Tablet Enclosure Kiosk. It keeps the device secure and in place as customers interact with the screen.
Conclusion
The best business tablets work as display units or offer the same functionality as most laptops but in a more portable frame. Nevertheless, the options on this list will meet your needs irrespective of your reason for getting a business tablet.
No matter which pad you purchase for your business, Maclocks has a display solution to amplify and simplify its use case. Essentially, whether it's custom-made for a leading brand pad or a universal solution that fits all, we can meet your requirements.