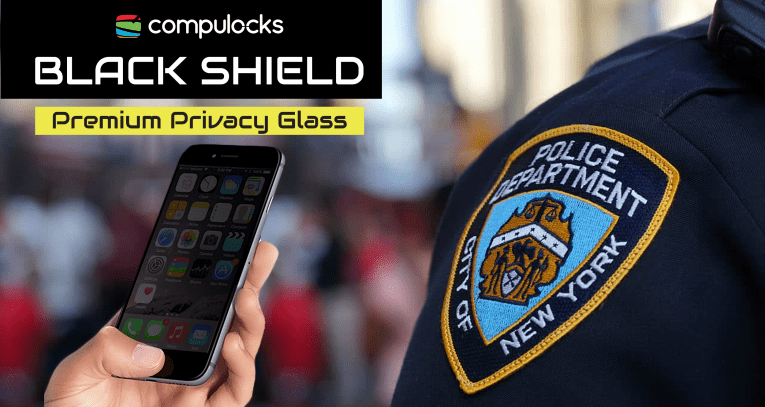 BlackShield Privacy Glass Necessary for Law Enforcement iPhone Deployment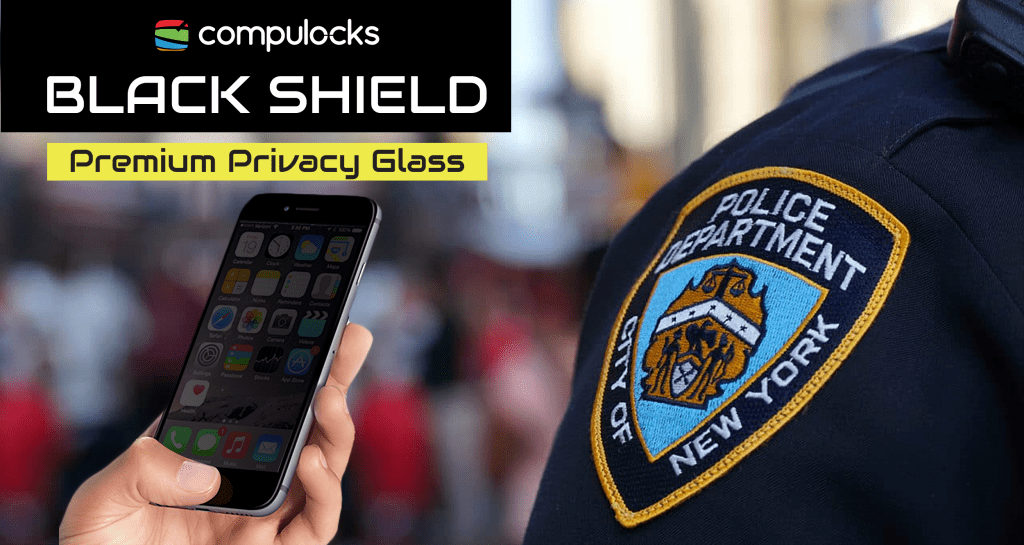 Tinted Cell Phone Screen Protectors are the ultimate privacy solutions for those using iPhones in high security situations, such as enforcement officers of the NYPD.
AUSTIN, Texas, Feb. 7, 2018
Compulocks, the global leader of hardware security solutions, has recently announced its new line of device security, BlackShield. This premium quality privacy screen protector allows users to safeguard private or otherwise sensitive information from onlookers. It guarantees that only the direct user can view the screen when browsing the mobile device. BlackShield is currently available for iPhone 5, 6, 7 & 7+, and Galaxy versions are expected in the coming months.
The BlackShield Privacy Screen Protector has an optical anti-spy privacy filter, which is increasingly more important given the expanded use of mobile devices in information sensitive situations. This level of screen discretion will imminently be a requirement for industries that have embraced smartphones as the do-all tool for their employees.
Just yesterday it was announced that the New York Police Department is deploying iPhones to their officers to improve functionality as officers can respond to scenes much quicker than relying on the traditional radio. While on the scene, officers can also use the iPhone to perform criminal background checks, view surveillance video and images and fill out reports – all actions that require the ultimate in privacy. Cops are given the option of iPhone 7 or iPhone 7+ along with handsets, and already consider it the "ultimate crime fighting tool".
As expected with high-grade screen protectors, BlackShield is tempered glass which preserves crystal clear imagery and is 3D touch compatible with full screen coverage. It carries a 9H hardness rating for maximum protection from breaks, scratches and impacts. It also has specialized Nano coating layer to repel fingerprints and oily residue.
BlackShield Privacy Screen Protector is the ultimate solution to maintain the discretion of your smartphone screen when you are in a public area, such as a bus, train, airplane, even walking down the street.