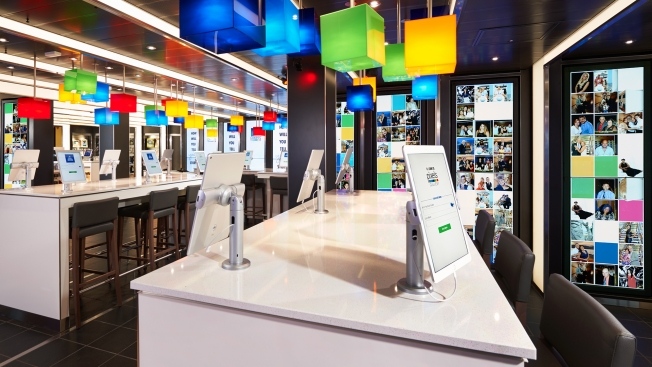 Carnival Cruise Line Outfitted with Maclocks Kiosks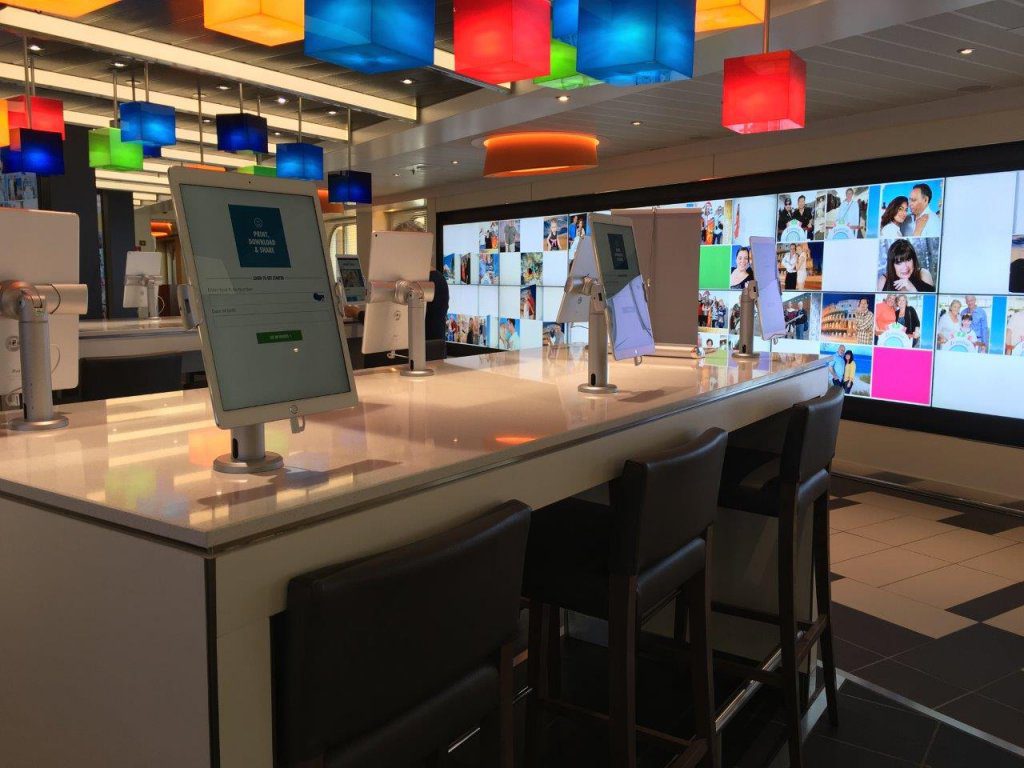 The Carnival Vista is the newest, largest and most souped-up ship of the Carnival Cruise Line and it recently made its first transatlantic trip. Among the ship's high-tech amenities is a digital photo gallery that stores and displays photos that professional photographers snap during the holiday. The new Pixels Gallery is outfitted with Maclocks Rise Cling 2.0 iPad Kiosk as it is the perfect tablet stand for both digital photo display and interactive guest kiosks.
Cruise ships have been monetizing photo opportunities onboard for years so guests could go home with keepsake photos to instantly relive their vacation highlights. Until now, those photos would hang on a wall on the ship and customers would have to spend time finding their proofs among an endless array of identical poses resulting in many missed moments at sea. This system also resulted in a lot of misused time for ship employees who had to hang the photos, not to mention the complete loss of money to print out those pictures and then throw them away. That outdated system has now been modernized with the Carnival Hub app and the Pixels gallery.
Carnival is also using facial-recognition technology that matches photographs with the correct passengers, so instead of just printing out all the photos, they're automatically dropped into passengers' digital accounts. They then can scroll through the albums and purchase them either on their hand-held devices through the Carnival Hub app, or more comfortably in the Pixels gallery on Maclocks iPad Kiosks. The Pixels photo gallery is more of a gathering place now, where staffers show you how to upload the app to your phone or use one of the many iPad Pros in the gallery to view and buy your photos.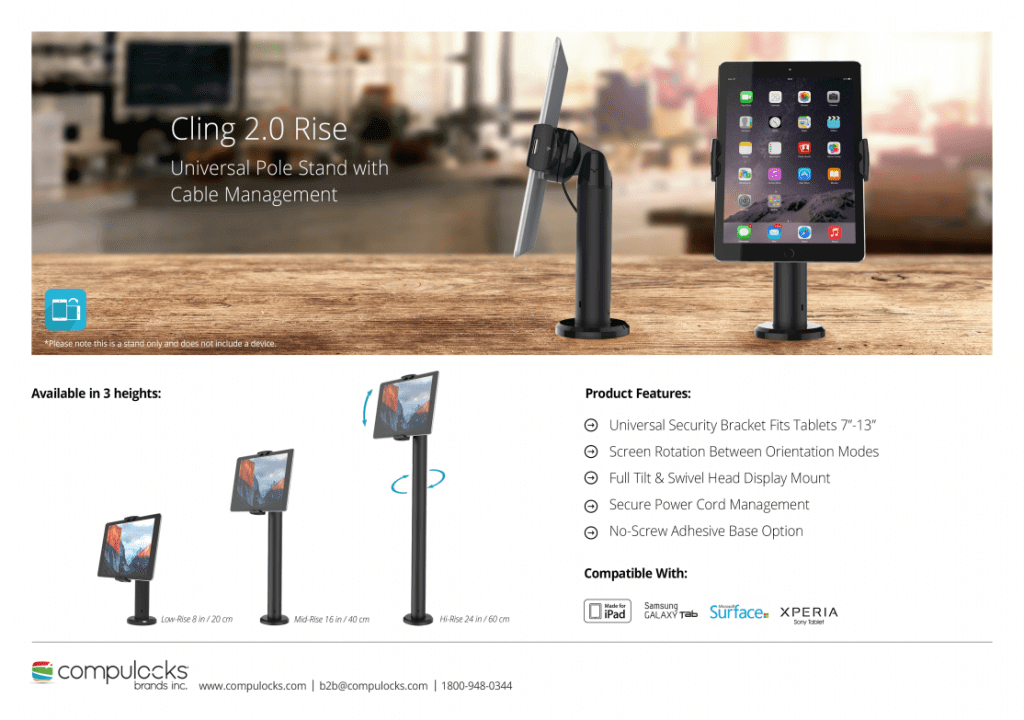 Rise Cling 2.0 iPad Kiosk is a premium Tablet security display with adjustable screen angles and full cable management. Ideal for use as a retail display kiosk or information stand specifically in high volume areas. It is our version 2.0 of a pole stand with additional features including extra wire through cutouts, so you can choose where to pull the cables out from. The biggest upgrade is in the screen functionality and adjust-ability. With the new Rise Pole stand you can tilt and flip the screen over and swivel the pole to rotate the entire unit.  Setting up the Rise stand is quick and easy and with a choice of add-ons you can really stand tall!
The Rise Stand comes in three different lengths:
7.87 in / 20 cm
15.75 in / 40 cm
23.62 in / 60 cm
Carnival has created the most efficient way for all of these images to be sorted digitally, and Maclocks is extremely honored to be chosen as the Carnival Vista iPad Kiosk. #carnivalvista #loveitlockit #maclockitup