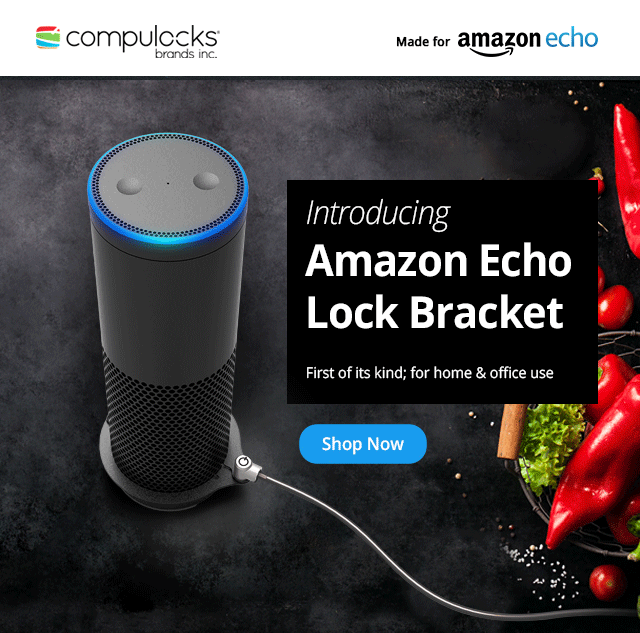 Compulocks Announces First Amazon Echo Lock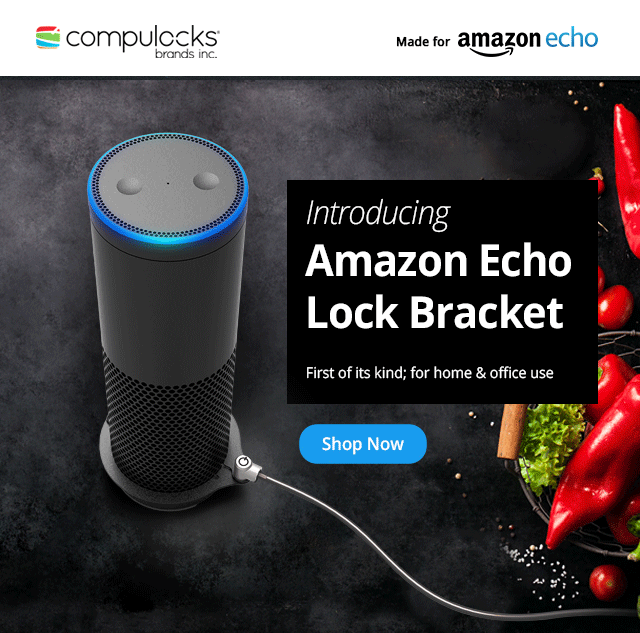 As the popularity of the Amazon Echo grows, so does the need for a security solution… 
Austin, TX
The Amazon Echo has become the hottest smart home / smart office product on the market. As with all must have items, there is a strong demand for keeping it secure. Hardware manufacturer Compulocks, the global leader of security solutions for Apple, Samsung and Microsoft devices, has naturally stepped up to the plate. The newly released Amazon Echo Lock Bracket for the Alexa smart speaker stand provides a stylish lockable solution.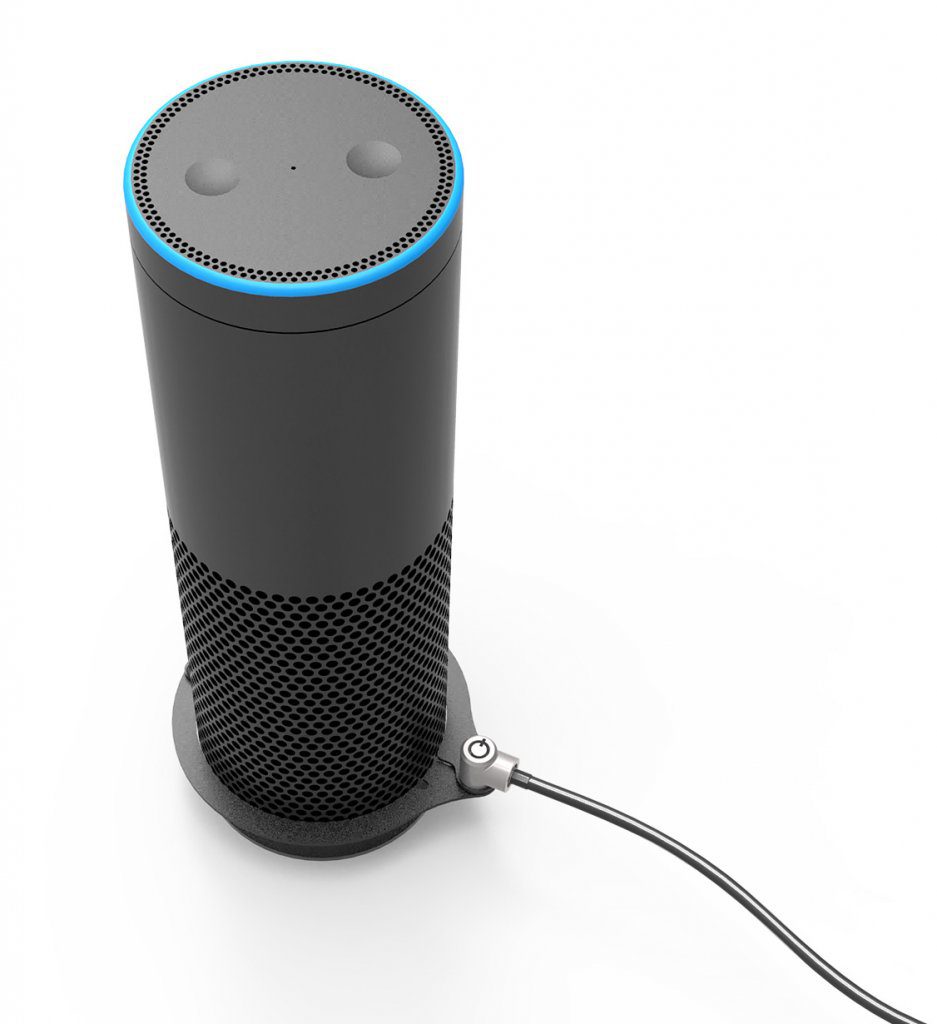 The Amazon Echo Lock Bracket is the first of its kind security solution for the Amazon Echo speaker. A handcuff designed bracket, that is secured with a cable lock, fastens around the lower part of the Echo. The bracket has 2 sets of prongs that mesh with the speaker holes keeping it in its position when locked. Contained within bracket is a wire trap that secures the power cable from being stolen, and it is compatible with keyed or combination cable lock.
"We wanted to provide a minimalist low-profile security lock to keep with the modern design of the Echo and allow our customers a versatile solution for the mobility aspect" Alexander Gad CTO said. A lock bracket that handcuffs to the Amazon Echo and is quick and easy to setup is perfect for any Echo user in every environment, including using Echo at home to binge on Amazon Prime or an open space office that has it set up in their conference room.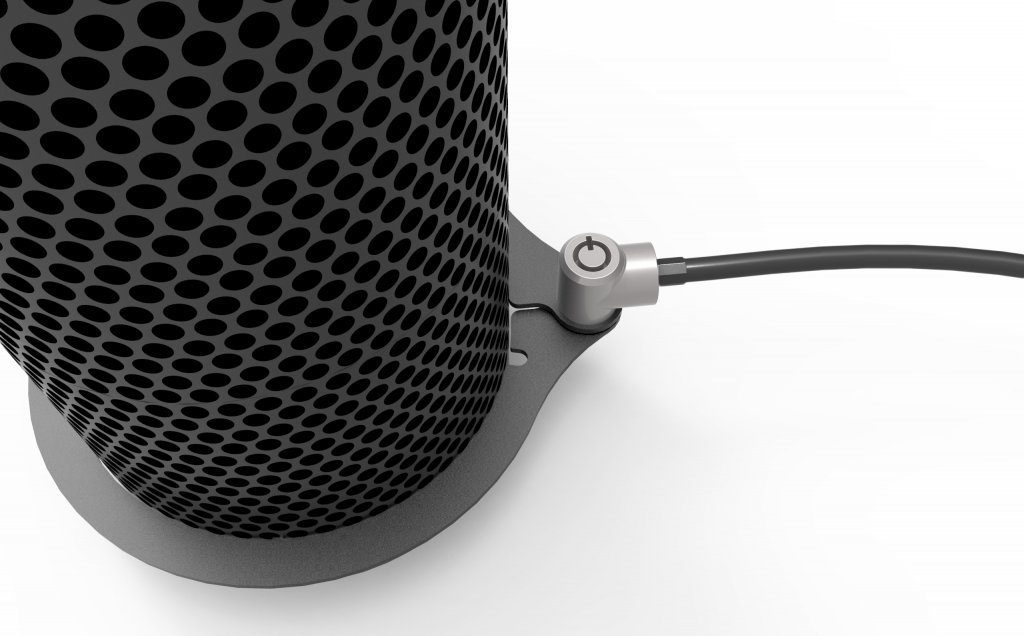 The Amazon Echo Lock Bracket was originally designed as a custom solution for a Fortune 500 company who uses the Echo in their offices. Compulocks skilled R&D team provides complete product customization for clients who desire precise requirements for a uniquely tailored hardware solution, including branding, design and functionality.
Amazon's flagship Alexa device can control everything except for its physical security, so Compulocks is happy to offer the Amazon Echo Lock Bracket as the ideal solution to keep it secure.
About Compulocks
Compulocks is the premier designer and manufacturer for innovative security and display solutions of the highest quality for all computing devices.