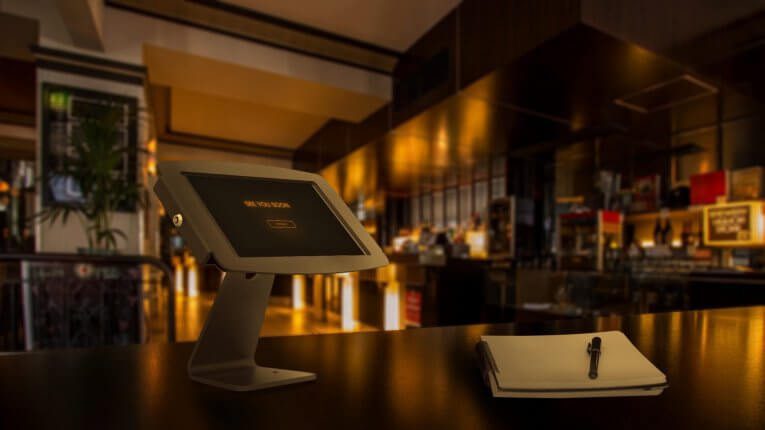 Compulocks' Custom-Designed iPad Air 10.9" Solutions
Apple's newest iPad Air 4 model was announced recently – and it's the most advanced tablet you've seen yet. That means only one thing – if you're lucky enough to have your hands on one, you're going to have to secure it – and how!
The hottest thing to hit the market means stores and retailers need to keep a watchful eye on their brand new merchandise. As such, Compulocks has a custom-designed security solution to keep the iPad Air Air 4 safe, secure and accident free!
What's New in the iPad Air 4?
Apple's latest release has a larger 10.9" screen, with upgrades for both the audio and camera features.
Most importantly, new features include an integrated Tough Sensor ID in the top button, and a stranger core for boosted performance. The iPad Air 4 is available in five colors.
You can be certain that customers will be eager to try out all of the new and upgraded features for themselves, meaning you'll need a custom-designed and adaptable security enclosure to do so safely.
Custom-Designed Security Solutions for iPad Air 4
However you decide to display and secure your new iPad Air 4, Compulocks has a range of solutions allowing you to stylishly put the tablet on display, while giving you peace of mind and protection against accidents or theft!
Whether you're looking for an adjustable articulated arm, a flexible wall-mount or a fixed wall mount to display your iPad Air 4, Compulocks' range of enclosures are constructed with high-grade aluminum, with useful add-ons available (such as screen protectors, keyboard trays and more). Each model also includes a quick-release locking system as standard.
iPad Air 4 On-Kiosk Enclosures
Whether you're looking for a rigid on-kiosk solution, a tiltable, 360-degree stand or an adjustable height enclosure, each security enclosure is available in black or white, with extra security add-ons: a screen protector as well as a 'keyed-alike' system, allowing two or more enclosures to have identical keys, for easier unlocking.
iPad Air 4 Standing Enclosures
If you'd prefer to display your iPad Air 4's on a floor-standing base, you can do that just as easily and securely!
The Space BrandMe iPad Enclosure gives you all of the security you need to display your devices, while also offering extra branding space, allowing for the device to remain continuously charged while it's mounted.
You'll also have the optional security add-ons, including a screen protector, the 'keyed-alike; system and even an optional security cable lock for extra security.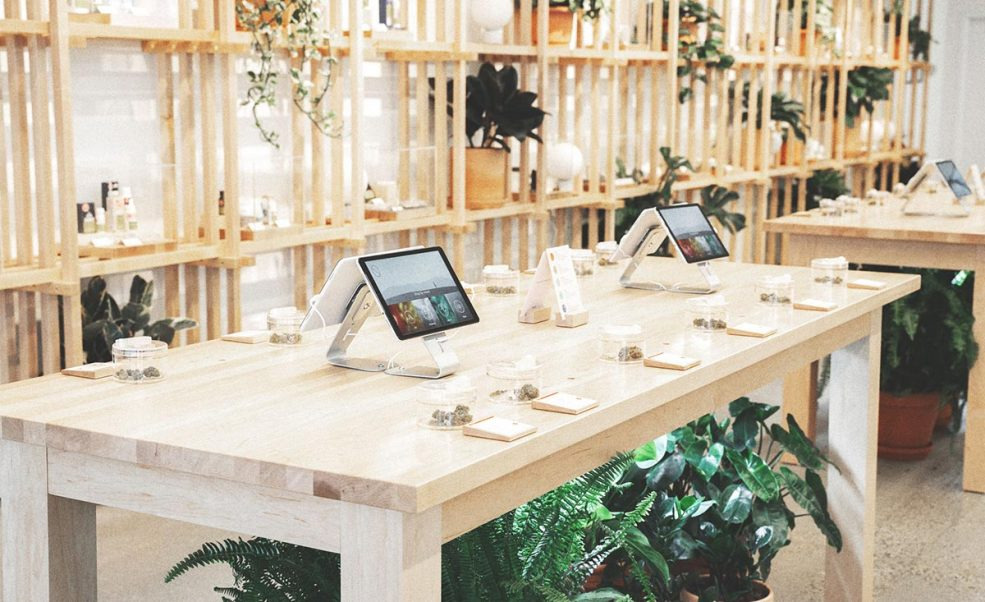 Cost-Effective and Adaptable Security Solutions
If you'd like a solution you can use across all of your tablet devices – and not just the iPad Air 4 – then Compulocks' Cling Collection has a varied range of options for you.
Comprising 7 adaptable and universal solutions, for tablets across all brands and screen sizes from 7"-13", these flexible solutions come as standard with a tamper-proof design, secure cable storage and more. There are several exciting security upgrades available, including a magnetic base, for easy grabbing and docking, reinforced screen protectors and more.
Wall-mounted and kiosk-mounted enclosures
Mount your devices horizontally or vertically, on the wall or fixed to a surface – you can even mount it on a more flexible, height-adjustable on-kiosk base.
The Reach Universal Tablet Articulating Arm gives you the best features of each solution – the flexibility to move the tablet in any direction, while having it securely mounted to the wall.
Standing enclosures
For standing tablet displays, there's another wealth of options available, no matter the tablet brand. Whether you're looking for a rigid display stand with branding space, or a height-adjustable, slimmer floor stand, the Cling Collection has your needs covered.
If it's extreme versatility with portability and accessories you're after, then the Rise Freedom, Rolling Kiosk has everything you need for added mobility and customization.