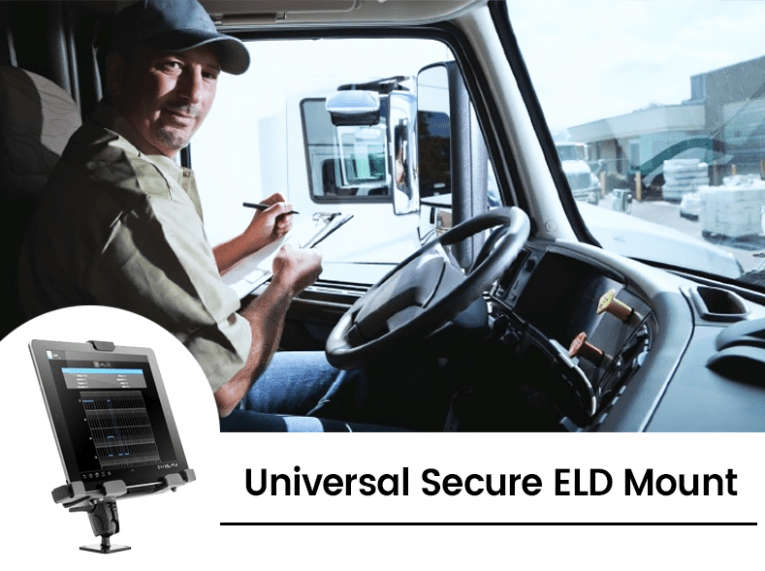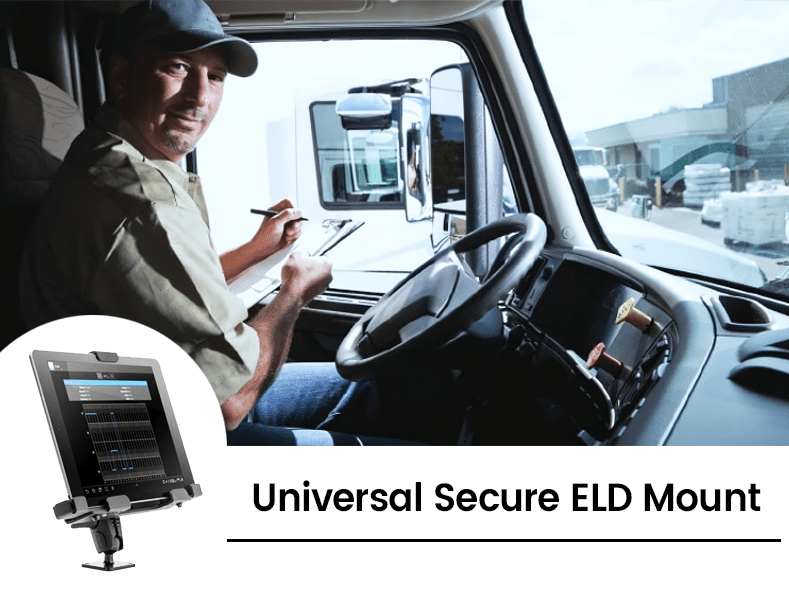 Compulocks Rugged ELD Mounting Solutions
GUEST POST by John Gunn, Global Director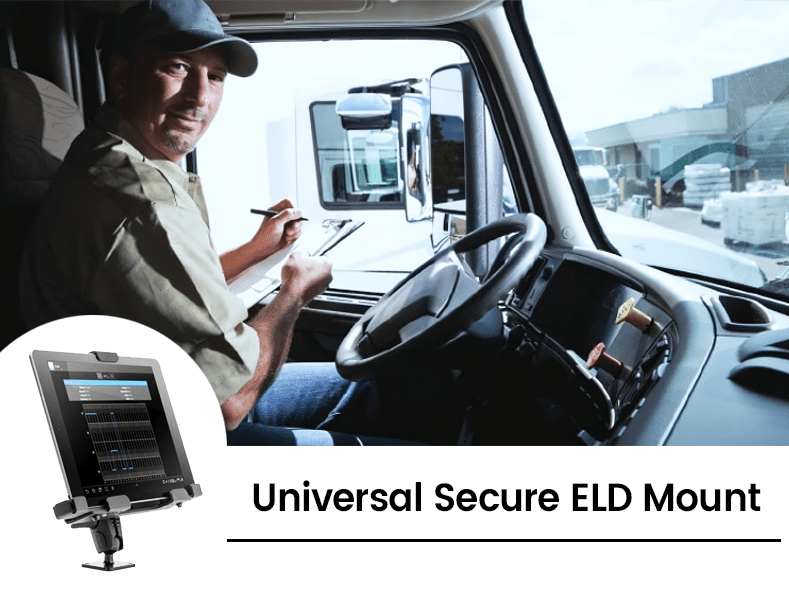 ELD Mount is our latest brand to leverage Compulocks' experience in tablet mounting solutions throughout other industries into the transportation industry globally.  Protect, mount, and power the tablet of your choice.
Today's ever evolving use of consumer tablets by large and small enterprises has transformed the way we do business in so many ways.  In the transportation industry, tablets have been a fantastic tool in recent years aiding in navigation and route planning, with cloud data and instant communication facilitated by cellular networks making management of fleets much more efficient.
While large companies already use onboard equipment to track drivers movements for load planning, dispatching and accounting – the new federal mandate for digitally tracking to accurately log daily driving hours is propelling large and small transportation companies into adding additional technology that had to be in compliance by December 18th 2017.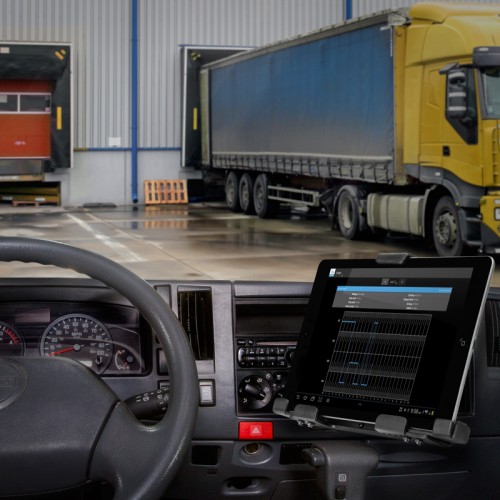 In short, truckers must comply with the federal rule limiting driving to no more than 11 hours a day within a 14-hour workday. Additionally drivers must then be off duty for 10 consecutive hours before continuing.
ELD tracking through certified ELD software on a variety of tablets integrated into the vehicle electrical harness and hardwired onboard data link to the engine is quickly becoming a cost effective solution for many.
Our latest deployments include an enterprise level project for Hanson in Australia and an ELD project for Jensen Precast in the US.
Our focus is on providing rugged tablet mounting solutions and electrical harnesses for a variety of vehicles.  These solutions coupled with customer chosen certified software and associated engine monitoring wiring is a cost effective solution to support Hours Of Service (HOS) reporting rules.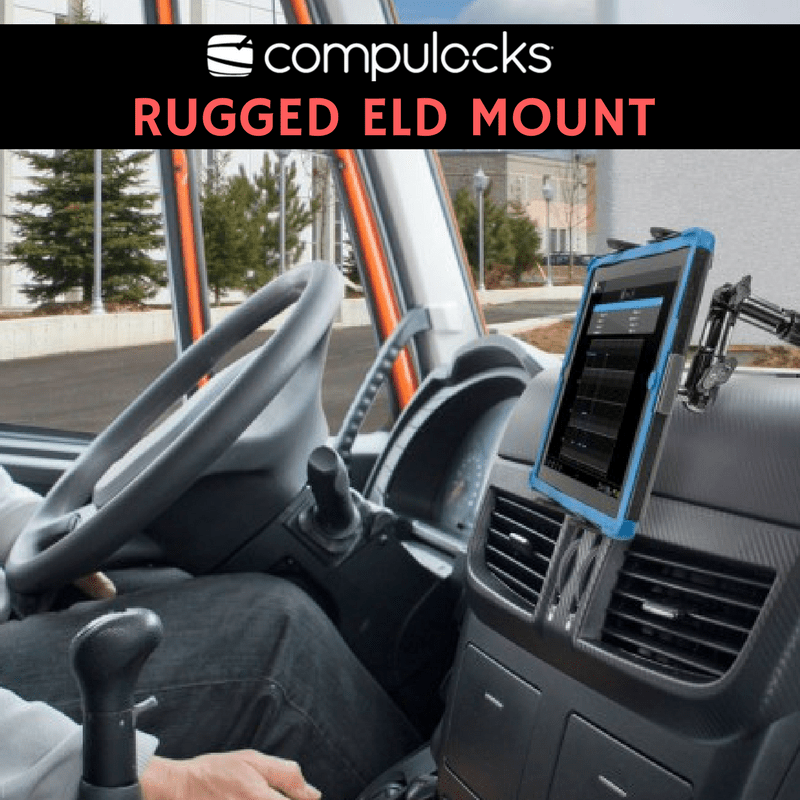 Follow this blog to stay up to date on our new ELD products as well as our wide range of Vehicle Tablet Mounts.
To find the ELD Mount that works best for you, visit https://www.eldmount.com/ or email [email protected] .
For more information on ELD, visit: https://www.fmcsa.dot.gov/hours-service/elds/faqs.