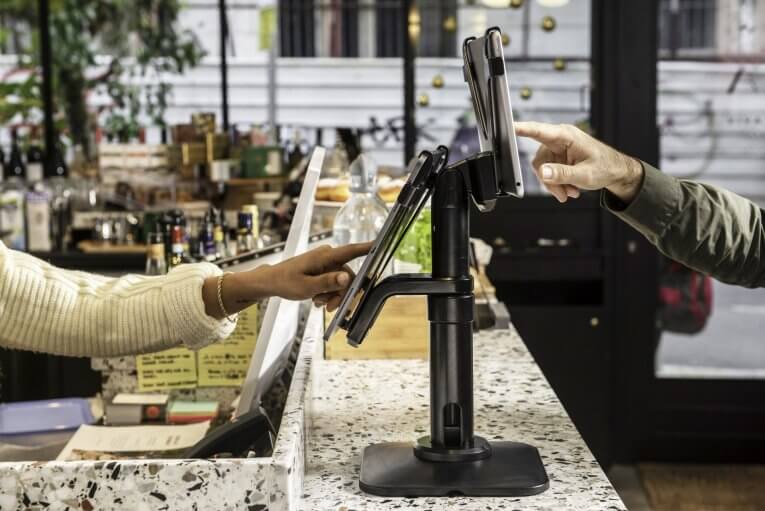 Get the Most Out of Your iPad
What is an iPad Tabletop Stand?
To put it simply, an iPad tabletop stand is just that – an enclosure that displays and holds an iPad in place, and is secured to a tabletop or countertop to prevent theft attempts. The iPad tabletop stand provides an accessible and comfortable customer experience; iPad tabletop stands are aesthetically pleasing and offer an elegant way to display the iPads on the counter or tabletop.
How Can an iPad Countertop Stand Help Your Business?
iPad counter stands can massively improve the efficiency and positive customer experience of your business, across every type of industry:
Healthcare
In the day to day (and especially during a pandemic), a self-check-in stand (as can be configured from a table iPad stand) is vital in freeing up healthcare professionals' time and resources, and shorten waiting times for the patient. The more patients can have delegated to them, such as bureaucratic processes like self-check-in, the more efficient a medical operation can run.
Retail
Customers are well-used to swiping, scrolling and selecting, and many times prefer to do so themselves, even in retail stores. Deploying iPad counter stands – especially table iPad stands – is a useful way of putting power back into customers' hands, allowing them to browse between the items, check if an item is in stock, perform self-ordering, self-checkout, and provide them with a direct, highly personalized shopping experience.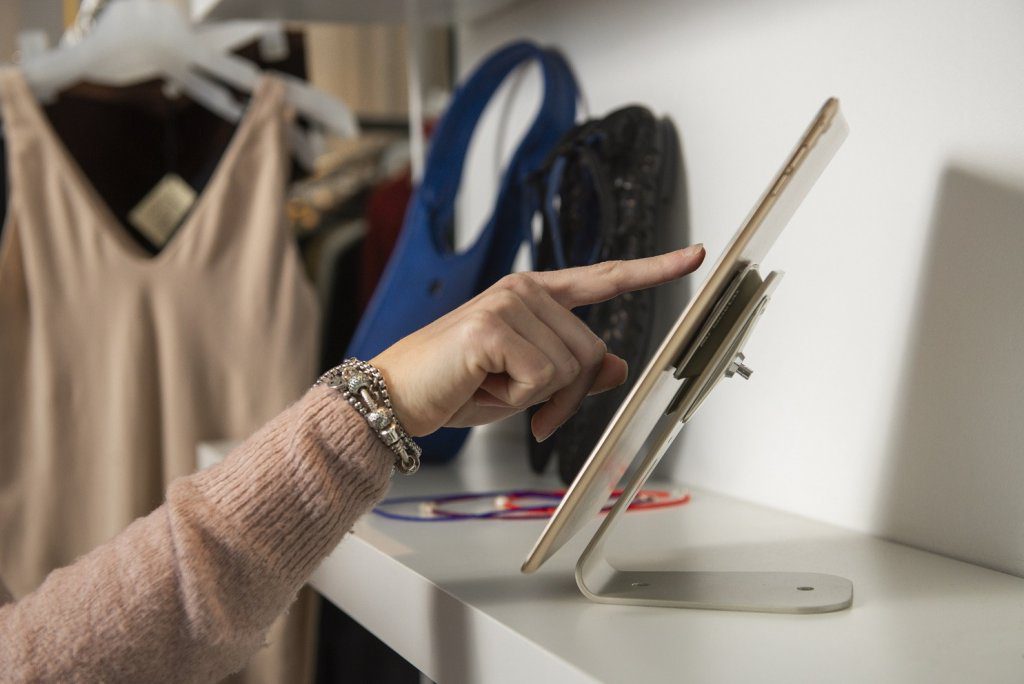 Enterprise
Enterprise organizations typically suffer from a lot of bureaucracy. With tabletop iPad stands, team members can easily access information, share and collaborate efficiently, prevent misunderstandings, improve communication and create better business results. 
Hospitality
The hospitality industry could perhaps benefit the most from iPad table stands. From self-check-in kiosks at hotels and airports, to self-ordering systems for restaurants and attractions, even to self check-out across each industry, iPad tabletop stands provide a massive range of customer oriented processes, saving time and manpower for hospitality professionals to concentrate on giving customers the best experience possible.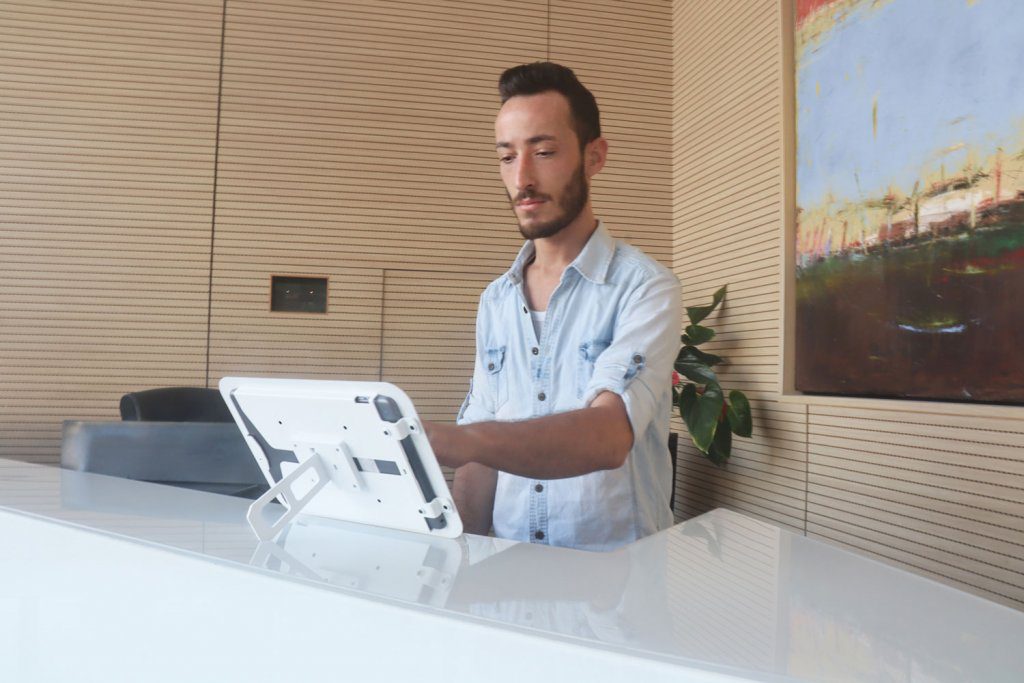 When Should an iPad Tabletop Stand be Used Rather Than a Floor Stand or Wall Mount?
It's a good question, and obviously an iPad tabletop stand provides benefits that a floor stand or wall mount might not.
For one thing, tabletop stands for iPads might attract more attention as they're directly in a customer's eye line. They're highly visible, and can even contribute design-wise to a display.
iPad tabletop stands can be used by both customer and service provider, for easy reference, enhanced interactive payment processes, or self-ordering or check-in processes.
Different Types of iPad Stands For Tabletop Use
Compulocks have a range of custom-designed and manufactured iPad tabletop stands, which are ideal to use across a range of industries.
How to Choose The Right Tabletop iPad Stand to Suit Your Needs
Ultimately, there are several things you need to take into consideration when choosing an iPad tabletop stand for your business.
You need to consider what it is you want to show customers, and have team members do with the iPad. If you want them to interact with it, or you want them to see information, you need to take both of these points into consideration when choosing the height of your stand.
If you intend to take payments or have card-reading in any way, you'll need an iPad tabletop stand that accepts a POS add-on, or has one integrated.
If you need the iPad to be used by the customer and the service provider you will want to choose a stand that swivels.
If you're planning to use a tabletop iPad stand in a medical or health care setting, you'll need to be able to quickly and easily disinfect both the stand and the device, especially in areas with heavy traffic, or a really sick population.
iPad Tabletop Stands can Change Your Business For the Better
In addition to iPad tabletop stands looking good, they can also easily and swiftly help your business, whatever the industry, to massively speed-up processes and make them user-friendly, and allow customers or patients to take matters into their own hands.
They can improve ROI, just by automating processes and delegating tasks to customers or team members themselves. Just remember to take into consideration the height of the stand that you need, as well as what it will be used for, to choose the right option for your business!