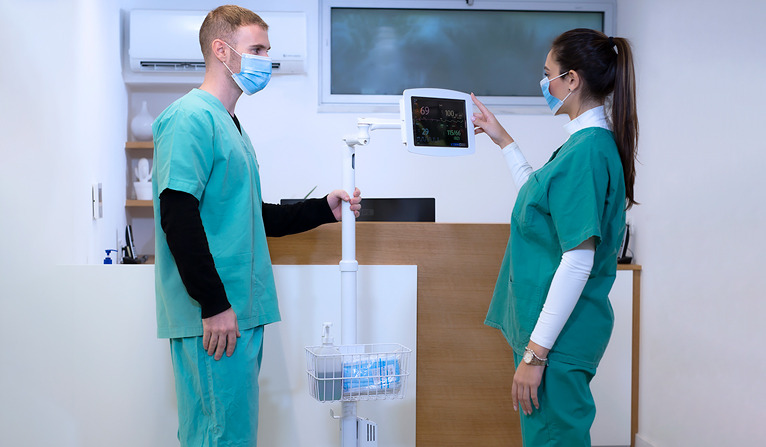 Healthcare Display Solutions
Even before the world was introduced to COVID-19, healthcare work environments were intense and demanding. Health care professionals were subjected to long hours and needed tons of patience, which in turn created a very stressful work environment.
This is why many companies like Maclocks have created solutions for these environments that consider the requirements and designs. Finding innovative ways to improve communication between patients and medical professionals can reduce stress and allow for a more efficient work environment.
Why Use Our Equipment?
Benefits of Utilizing Our Healthcare Display Solutions
With the advancement of technology, the healthcare sector has seen a lot of benefits from embracing these tools. From iPads and tablets to other technological advancements, processes have been streamlined, and communication has become greatly improved. This may be why the UK, for example, has decided to invest 6 million pounds in iPads for care homes across the country.
So, what are the benefits of utilizing healthcare display solutions like the Rise Freedom Rolling Kiosk from Maclocks? There are quite a few benefits that healthcare professionals can take advantage of, and they include: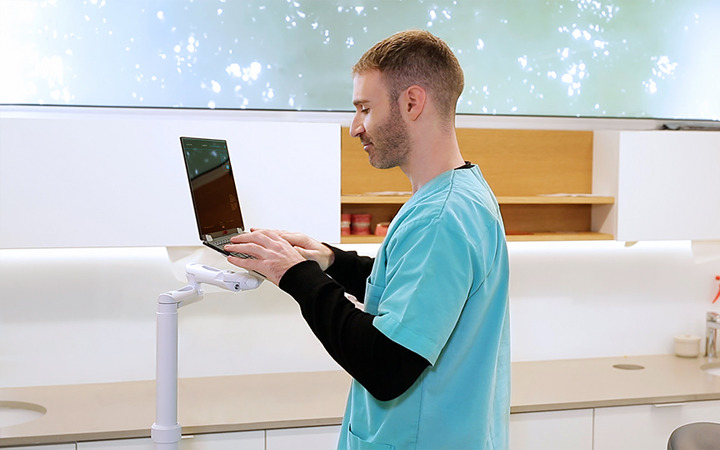 Faster Access
Mobile health technologies are vital when it comes to response and access to patients, not only regarding telemedicine but also within the healthcare environment itself. Not having to struggle with carrying all these tools that are designed to make medicine more intuitive can help these medical professionals' jobs much easier. In other words, this means that the patient will have faster access to the doctor and vice versa.
Patient Safety
Having access to all the files you need at the right time when you're looking at things like medication lists, hospital admissions, nurses, or even simple providers, will allow for improved patient safety. Mobile devices that allow the doctor to have everything on hand are vital to ensure that they are making the right decisions for the patients in that given moment.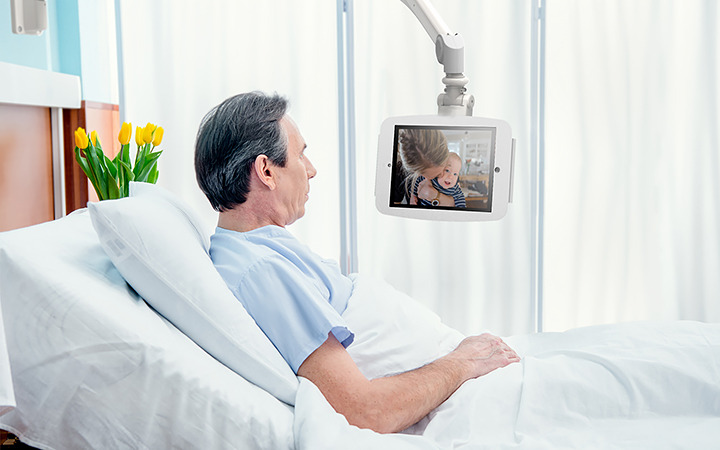 Better Communication
Communication between both the patient and the doctor as well as providers can help improve communication and coordination between multiple physicians. A mobile health display solution like the ones offered by Maclocks can be key to helping streamline this portion of the process. Having better communications can improve care transitions from one doctor to another or even from clinic to clinic. Along with this on a personal level, it can help the patient stay in contact with their loved ones which makes the process less stressful.
New Social Norms
Technology has changed greatly over the past several decades, and with this change, social changes have come as well. Using devices like iPads or tablets in the workplace is part of the norm. That means to keep up with the world and the services offered, the healthcare sector has to embrace the new norm in regards to access to these tools. Mobile health display solutions address this issue and allow doctors and patients to maintain this new norm can help reduce anxiety and stress.
Where Can You Find These Healthcare Display Solutions?
Healthcare display solutions are available through multiple different options. When it comes to Maclocks solutions, we make our products available through resellers and top distributors globally.
We understand that the rising need for devices and mobile healthcare solutions is only increasing, so we want to offer you the easiest access to our products. They are available through resellers and distributors and our website as well.
Some Vital Key Features
Technology is the most crucial factor in health care display solutions. But along with that, understanding how to design a unit that improves the processes is vital too. That's why certain features are vital to making a high-quality health display solution, and we thought we'd take a look at some of those:
Multiple Mounting Options
To offer the most versatility, using a health care display solution has to be able to be used in a wide range of locations. Since each of the different locations – hospitals, clinics, and care homes – all have different needs we had to model our products to answer this issue. This means having the ability to mount the products in a lot of different ways is crucial. Many of our designs offer the ability to be mounted on the wall, rail mounting, and counters. This means that you'll be able to take advantage of them any place you need them.
Mobility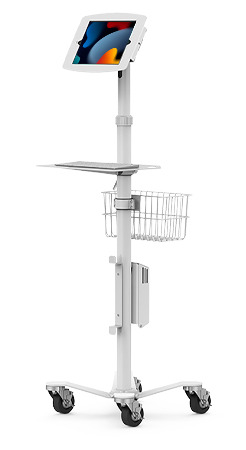 Being able to take one station from patient to patient allows for a lot of time efficiency. So, understanding that the unit needs to be easily moved from place to place is something we pride ourselves on. We understand the demands of the healthcare environment, and one of the biggest is mobility. The designs are crafted to address solutions to many of the challenges in everyday health care by looking at the needs and settings required by health care professionals.
Mobility is important, but once you get to your destination, you want to be able to have security in the fact that you have made yourself available for your patient. This means having the ability to lock the mobile station in place while you're working, and so there is a great effort put into ensuring that locking mechanisms are of the highest quality.
Organizational Design
Lastly, you want to have organizational capabilities so that you can ensure everything stays where it's supposed to be. On top of being adjustable, you have access to many different trays and baskets so that accessories like the keyboard and your iPad are always within reach. Along with these organizational design features our products are finished with a coated powder that helps with sanitation and cleaning processes.
Compatibility
There are many models of iPads and tablets and because we understand this we wanted to raft products that could handle the plethora of smart technology options. From Apple to Samsung to Microsoft we also realize that these companies are always upgrading and so we do too.
Security
iPads and tablets are pretty expensive and so we included features to our mounting solutions that will protect these tools from being stolen was a priority for us. This is done by including locking mechanisms as a safety solution. On top of these locking mechanisms, we also craft different locking solutions for individual tablets or iPads. These are integral in providing safety solutions for these tools that are not mounted.
Custom Made Projects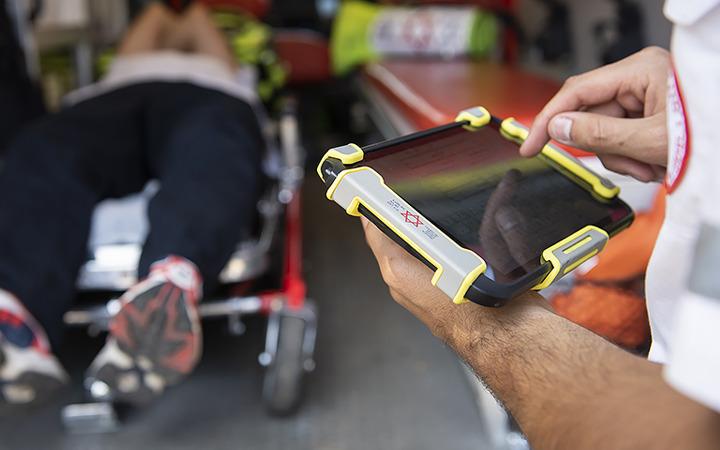 Because we know that no hospital or healthcare environment is ever the same we also offer custom projects for businesses. These products w be tailored to your business need by a thorough analysis of the healthcare environment and your services. By offering this we can provide different and unique solutions that are carefully designed by our R&D team.
Final Thoughts
Understanding the necessities of the healthcare environment and how to streamline the process for efficiency and improved care is what Maclocks focus on. Stepping into advanced technology allows for tools to elevate customer care to new levels. So, investing in mobile health display options is a great option to make your healthcare environment stand out.