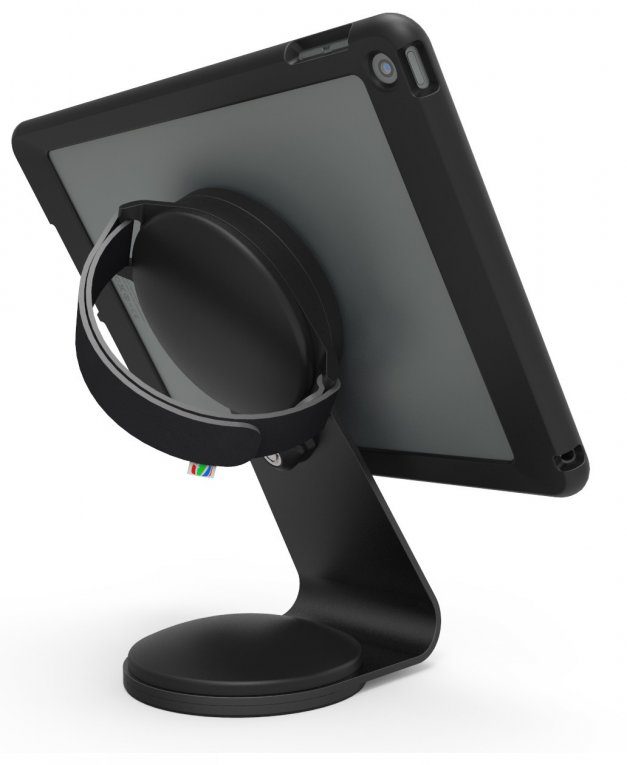 High Attach Rate for iPad Pro Lock Following Release of Super-sized Tablet
Maclocks iPad Pro security stand strengthens Apple's claim of new iPad being a "laptop replacement"
AUSTIN, Texas, November 12, 2015 /PRNewswire/ —
The highly anticipated iPad Pro went on sale yesterday, and hardware security leader Maclocks was first to market with an iPad Pro Lock. Apple's new giant 12.9″ business-ready tablet was a natural progression after the tech giant's big push into enterprise mobility, taking their recent partnership with IBM to the next level.
As is already the norm, Maclocks is the first to have a full slate of compatible iPad Pro locks suitable for all levels of deployments and environments. The Blade iPad security lock is Maclocks' enterprise IT approved solution. It is an innovative device that secures any iPad or MacBook with an ultra-strong security lock.
Maclocks also has the new Grip & Dock iPad Pro stand that is quickly becoming the standard in secured tablet mobility solutions. Grow any mobile workforce with the iPad Pro hand grip that allows you to "grab and go" with your iPad Pro and safely dock it when sitting at your desk.
"As Apple expands its offering of enterprise apps and devices our customers are turning to us for complete security solutions," Maclocks CTO and Co-Founder Alexander Gad says. "With 9 out of 10 companies reporting theft or security breaches, our new line of iPad Pro Security Locks is a necessary accessory."
Now that the iPad Pro is available, the iPad Pro Kiosk can securely be set up in your office, lobby or conference room. The Maclocks iPad Pro Enclosure is available at the end of November with a variety of iPad Pro Stand and mounts available for pre-order online. Maclocks is showing no signs of slowing down in its tradition of being the first to offer the widest range of new iPad Locks.
About Maclocks
Maclocks is a worldwide leader in designing and manufacturing security and display solutions for Apple devices.