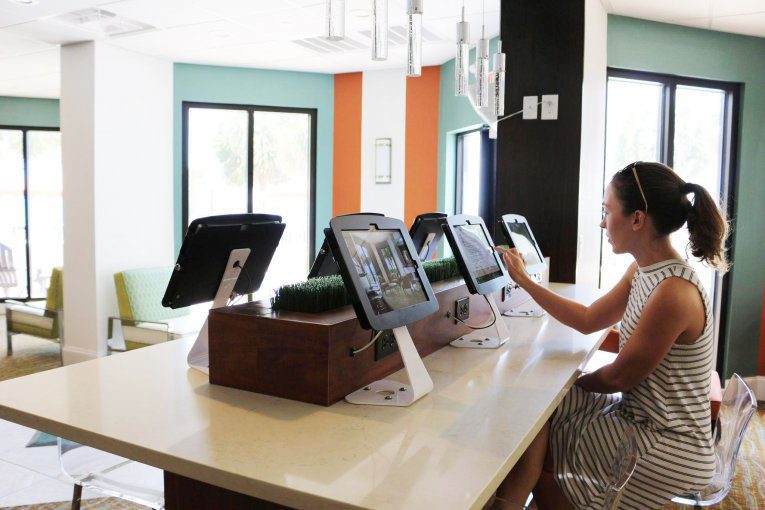 How to improve guest satisfaction in the 21st-century hotel experience
How to improve guest satisfaction in the 21st-century hotel experience
Given how much time people spend staring at tablets, and all the services and conveniences tablets have to offer, it should be no surprise that more and more hotels are seeking to use their own tablets to gain the attention of their guests – and to provide them with useful and engaging interactive services and entertainment.
This represents a major change from the traditional, and still dominant mode of hotel operation, in which the customer was a passive receiver of services provided by non-interactive, centralized systems.
Those hotels who join this growing trend, or better yet set it, can be branded, almost by default, as modern and connected to the needs and preferences of their guests.
Five ways you can improve guest satisfaction…and surprise, it involves iPad Kiosk too
1.Check-in and Check-out
Few stages in the vacationing experience are as fraught as check-in and check-out, particularly when the prospective vacationers are lugging around several suitcases worth of luggage and are trailed by children running around.
For that matter, the burdens of the process are manpower intensive for the hotelier, as well as for the guests. Providing your guests with the option of performing check-in and check-out on a tablet, will save them a lot of hassle, and considerably reduce your costs.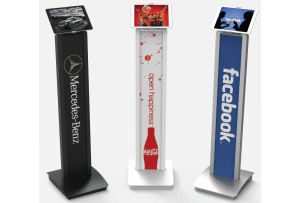 Mounted to a desk with a secured ipad Kiosk, mounted on a wall with an iPad Wall Mount or to an iPad Stand, can be a great solution, bringing the customer experience to a whole other level.
2. In-room hotel info
Information booklets in the hotel room? So 20th century…
A secured iPad stand or iPad wall mount offers your guests a chance to interactively explore everything your hotel has to offer through an interface they are familiar and comfortable with – without troubling the reception desk.
3. Room service and housekeeping with a simple touch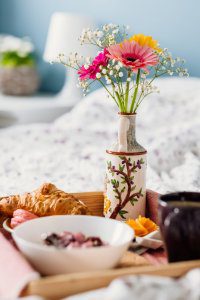 A secured tablet stand installed with apps such as Suitepad  for example, placed in each hotel room, can replace a number of devices commonly found in guest rooms, ranging from simple items such as clock-radio, information binder to items such as TV remote control, thermostat, telephone and lighting control.
With a few additional interfaces, the tablets can enable check-out, ordering of room service, SPA bookings, table reservations or other services normally provided by concierges.
Your guests need more towels? Wants a breakfast in bed? No problem…let them order the service easily from the iPad.
The advantage to you is that eliminating all these devices in the room (not to mention reducing the call on concierge services!) helps you save money. The advantage to the guest (which is, at the end of the day your advantage) is ease of access and comfort with the interface – not to mention an end to arguments about who misplaced the remote 🙂
4. Guest review and feedback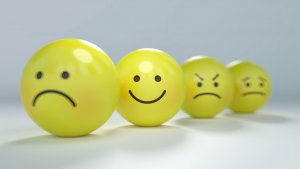 In this age of Social proof based consumer preferences, hotels have an enormous need to gather positive and credible customer reviews, as well as the traditional need to constantly follow the pulse of guest satisfaction.
That is why most hotels leave a brief guest satisfaction questionnaire in the rooms for guests to fill out at their convenience at checkout.
But few guests actually bother to pull out their pens and thoughtfully fill them out before checkout- and at checkout, filling out surveys is the last thing a pressured guest returning to "real life" wants to do!
Digital satisfaction profiling, especially when proffered to the guest through an interactive, engaging interface like an iPad Stand, can have higher chances of getting the review.
Your restaurant or bar, for example, is the one location other than their room where they are not really in a rush, or on the move. Hotels who strategically place tablets on the hotel bar, or in the hotel restaurant lobby, are taking advantage of this time factor, and guests are much more likely to engage with the tablet in these areas. Even placing the iPad in a secured iPad wall mount next to a public area restrooms asking to rank the cleanliness, can show your guests that you value them and their opinion
By undertaking these steps you are far more likely to get positive reviews and informative and helpful feedback which will help you improve your service – as well as make the guest feel that his feedback is being heeded and taken into account.
5. Entertainment and recreation – iPad stand can really make a difference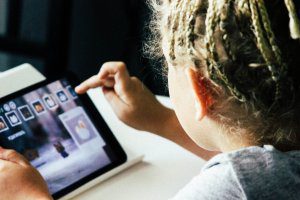 Whether it's giving parents a well-deserved breather from their children while they are awaiting their order at your restaurant, or offering online surfing at our lounge, the fact of the matter is that tablets have become a primary means of entertainment and recreation – and there is no reason that you should not provide your guests with this amenity throughout your hotel.
However, before you rush out to equip every room in your establishment with a tablet stand, there are two points you should keep firmly in mind.
The first is that at the end of the day you are offering a holistic experience to your guests. Simply patching on tablets to this experience is not the best way to improve it. iPad stand should blend in and accentuate the environment and ambiance your establishment seeks to project.
What you quite likely require, is a custom-built device holder, one that fits your requirements. Such a custom job can augment your guests' experience and positively reflect on the hotel.
The second point is that while tablets were designed to be mobile, leaving them unsecured around your premises, even if you install a tracking device, is an invitation for them to be constantly stolen or misplaced – leading to rising overheads.
Compulocks is one of the leading companies offering customizable solutions for the hospitality industry and many others.
If you need a branded and secured iPad Kiosk, iPad Wall Mount or iPad Stand – Please contact us to see how we can help you bring your hotel experience into the 21st century.