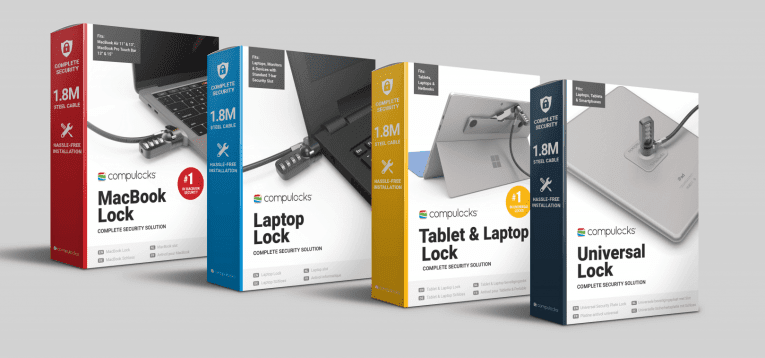 Introducing Compulocks' New Line of Security Locks for Retail Market
Compulocks Brands Inc., the global leader and manufacturer of hardware security solutions, has unveiled a new line of Security Locks for the retail market.  With packaging that is equally elegant as it is consumer friendly, it provides a welcome addition to Compulocks' product line and comes in 4 variations: The MacBook Lock, The Laptop Lock, The Tablet & Laptop Lock and The Universal Lock.
Your laptop and tablet is at constant risk of being taken no matter where you are so you can put all the money you want into software protection, but nothing compares to the security of using a hardware security lock.
For more information about our new line of retail market solutions and how to get them in your store, please contact [email protected].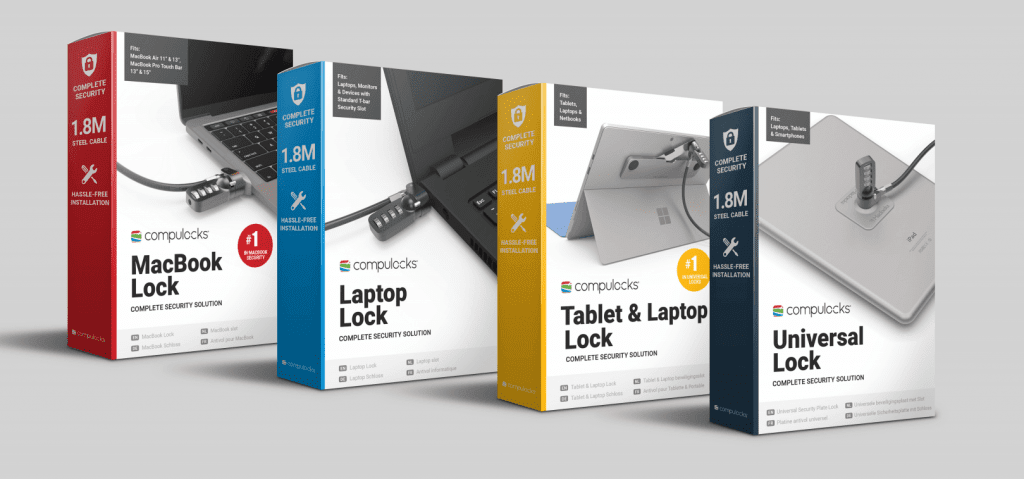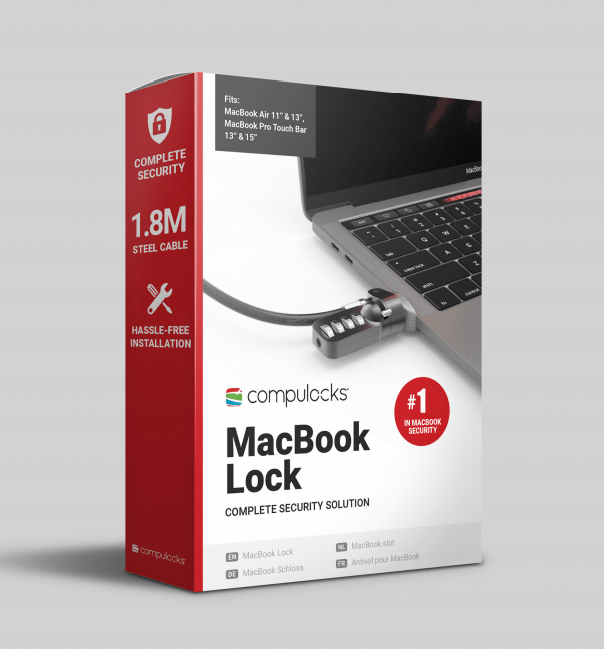 MacBook Lock: The slim design of this extremely secure lock slot adapter integrates seamlessly with MacBook's minimalist appeal, and is ultra-lightweight at less than 0.1lb so it adds minimal bulk and allowing for the MacBook to fit in a sleeve or bag.
SKU: MBLDG3CLRL
3 in 1 Security Combination Lock Kit
Smallest MacBook Lock Slot Adapter
Works for both 13″ & 15″ Models
Easy & Quick Installation
Compatible with the 2016/17 Macbook Pro Touch Bar Models or MacBook Air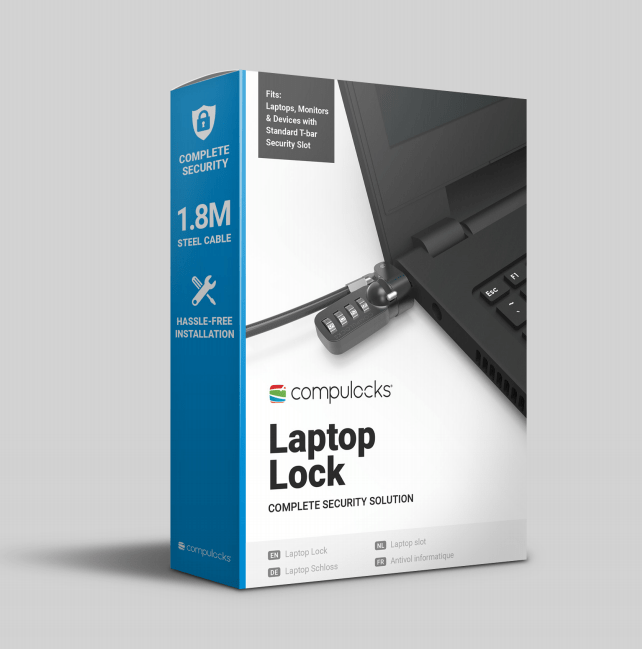 Laptop Lock: The Combination Cable Lock is the perfect first line of defense against theft. This best seller secures all computers, laptops and peripheral devices utilizing a K-Slot security connection. The 4 dial combination locking head is a T-Bar design with an easy lock / unlock switch, tilting head and rotating cable.
SKU: CL37RL
4 Dial T-Bar Lock Head
6ft Galvanized Steel Cable Lock
Compatible with Standard Security Slots
Loop Ended Cable for "Anywhere" Tethering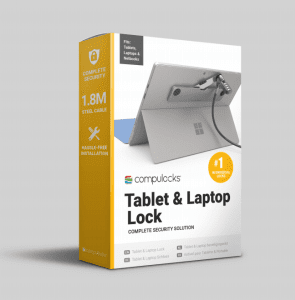 Tablet & Laptop Lock: Though simple in design, the Blade Universal Lock is extremely tough and durable with the ability to hold up to 150lbs of weight. It's minimalist style essentially hides it from plain site, and adding it to a device also improves airflow and ventilation to help maintain optimal device operating temperature.
SKU: BLD01CLRL
Universal lock; compatible with any notebook, tablet or laptop
Industrial strength 3M VHB adhesive
Extremely durable; can hold in excess of 100 pounds of force
Raises the device to improve airflow and ventilation, as well as to provide comfortable angle of the keyboard
The package includes a removal tool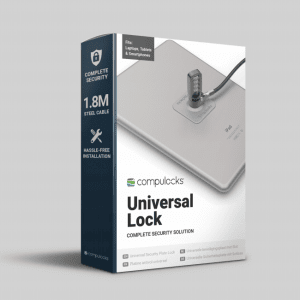 Universal Lock: Low-profile Universal Security Plate with 3M VHB Industrial Adhesive. It comes with a 6ft galvanized Steel cable lock with loop ending so that it can be tethered anywhere.  The package includes a removal tool.
SKU: CL37UTLRL
Low-profile Universal Security Plate
3M VHB Industrial Adhesive
6ft Galvanized Steel Cable Lock
Loop Ended Cable for "Anywhere" Tethering
The package includes a removal tool