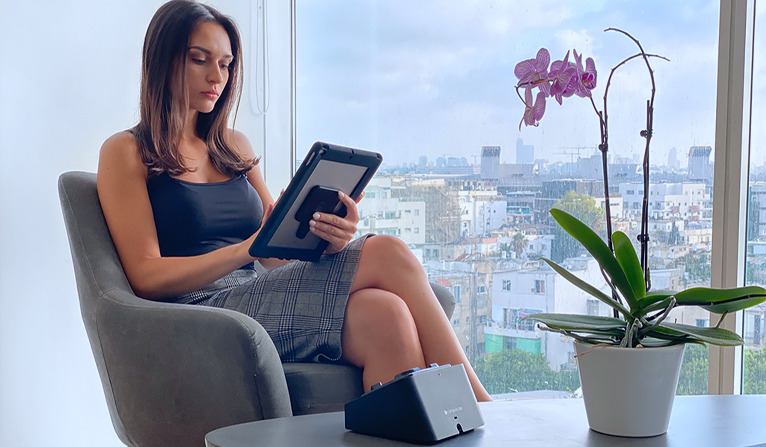 Introducing: the Magnetix Tablet Stand
Compulocks is proud to introduce a game-changing innovation to the world of tablet mounts: the Magnetix tablet stand.
Uniquely designed to allow users to easily grab the tablet, and securely dock it back in place via magnets, this new solution will revolutionize the business operations and processes across industries, from banking to healthcare, to hospitality and retail, and beyond.
All About the Magnetix
Proprietary-designed and mPOS-ready, with enhanced ADA compliance, the Magnetix is incredibly versatile. It's fully ready for both stands and mounts, display and handheld use, and is ready to use, right from the unboxing.
Even more impressively, it's compatible for use with every tablet on the market, regardless of size, brand or specification.
You'll be able to dock your tablet device in just a snap of a magnet, and even securely lock it, thanks to the inbuilt lock slot! Comprising 4 heavy-duty 100mm VESA magnetic receivers to a supporting surface, your tablets can easily be both secured and mobile, and can be displayed in a variety in both portrait and landscape modes.
The Magnetix is constructed from galvanized steel and is fully suited for a variety of display options – across kiosk stands, POS stands, wall mounts, and more!
Revolutionizing Industries with Magnetix
Being such a versatile tablet display and security solution, the Magnetix can be applied to virtually any type of display solution with vesa 100mm, across every possible industry.
For example, Magnetix is an ideal way to upgrade your existing tablet display solution and customer experience for businesses that want to enable their customers to fill out forms, sign papers, register, and read agreements comfortably, saving valuable time and resources. This could be in a bank, to help customers sign papers (via tablet), quickly and securely; in restaurants or hotels across the hospitality business, allowing customers to make orders or even self-check-in; in other businesses that require client signatures, approvals, or data exchanges; across schools for community learning, student attendance and other mass-exchanges of information, securely and quickly.
While other tablet display solutions require keyed cable locks or even additional lock slots, should the device not come with an input for a lock slot as standard, the Magnetix provides a perfect security solution: it can be applied to any and every tablet on the market, for added security, without even altering the tablet device itself. It's a discrete solution that makes the world of tablet security even more efficient and stylish.
Accessible to All
The Magnetix prides itself on being both secure and mobile, in one product. While most other security solutions allow for either security or added mobility, the Magnetix allows you both, without compromising! Additionally, the Magnetix brings added flexibility to the device it's fixed to, meaning no more viewing angle limitations for your device!
That opens up a world of possibilities, allowing all kinds of users, regardless of height (for both children and adults), mobility (for those who have mobility issues or require assistance), and otherwise, a chance to share in a fully interactive and accessible experience.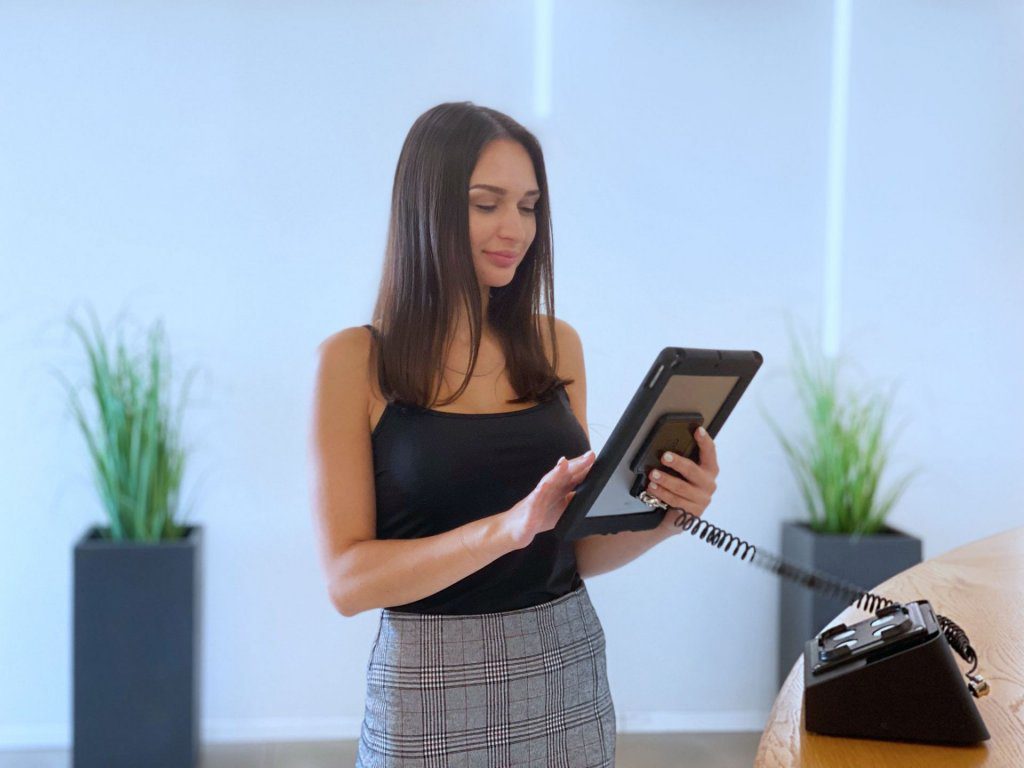 Magnetix Kit Options
As such an exciting and versatile new product, the Magnetix is flying off the shelves. You'll enjoy a smoother, easier and more secure way of protecting and displaying your tablet, across Compulocks' Magnetix kits:
Magnetix Capsule
If you're looking to continuously charge your tablets while mounted, for a more secure checkout process or way to securely dock and grab your tablet, the Magnetix capsule has everything that you need.
With an adhesive metal plate (which can be easily added to the back of any tablets across the market), and a capsule (that can be free-standing or bolted onto the desk, put on to a swivel plate or otherwise), you'll be able to benefit from securely stored cables, a more aesthetically pleasing and secure tablet solution, as well as the most dynamic and efficient docking and undocking tablet procedure on the market.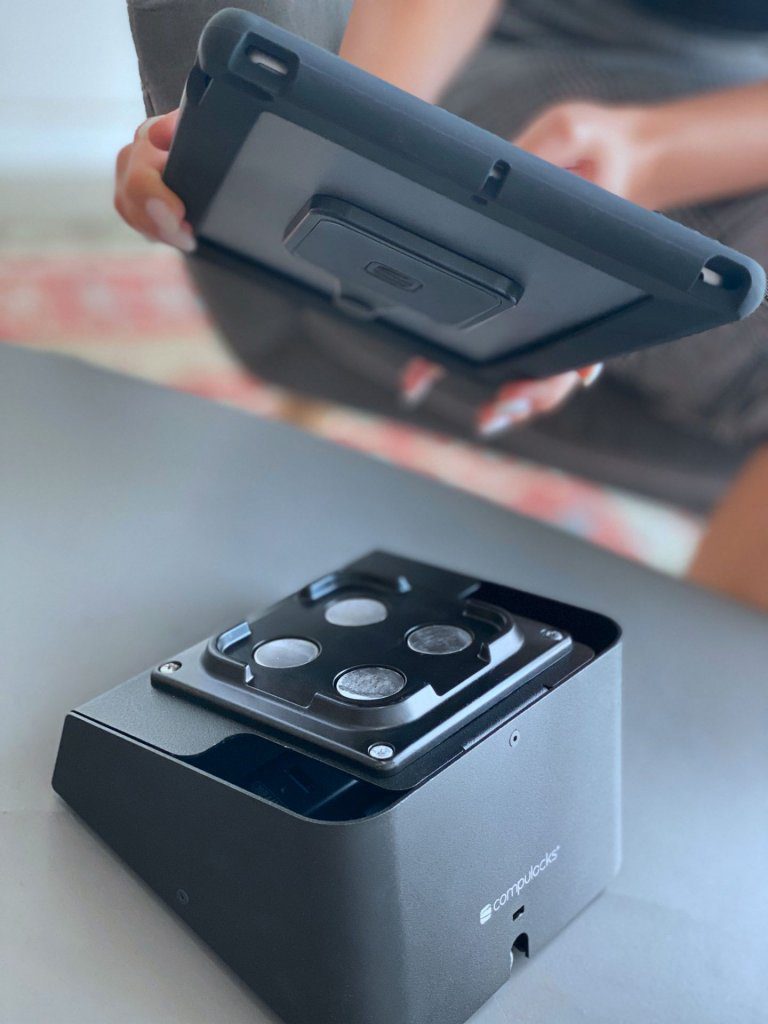 Magnetix Wall Mount
Perfectly designed for mPOS, assisted shopping, self-service or otherwise, the Magnetix Wall Mount is a perfect joint display and handheld solutions, coming with a secure cable lock for peace of mind and security when the tablet is removed from its base. You'll be able to mount your tablet to a wall, and will easily be able to switch between portrait and landscape modes at your leisure. Or take it in your hand for a more comfortable usage, adjusted to any height or angle.
Magnetix Floor Stand
An innovative, universal solution for your tablets, and specially designed for mPOS and self-service kiosks (or example, across the hospitality industry, travel and any areas demanding comfortable, standing tablet usage) – and areas with, the Magnetix floor Stand has a tilting head mount, with an adjustable height stand. It's a perfect, dynamic solution to energize any experience wherever there's an interaction between people, allowing you to easily dock and undock any tablet placed within it.
Magnetix Table Stand
Make the checkout process or any other customer interaction much more flexible, with this Magnetix Rise Stand. You'll be able to secure any tablets to a secure base, being able to freely remove it at your leisure. The Rise stand allows you to easily manage any cables, as well as tilt or swivel the screen to maximize your customer engagement. It's a secured and boltable stand, designed for easy tablet docking and undocking.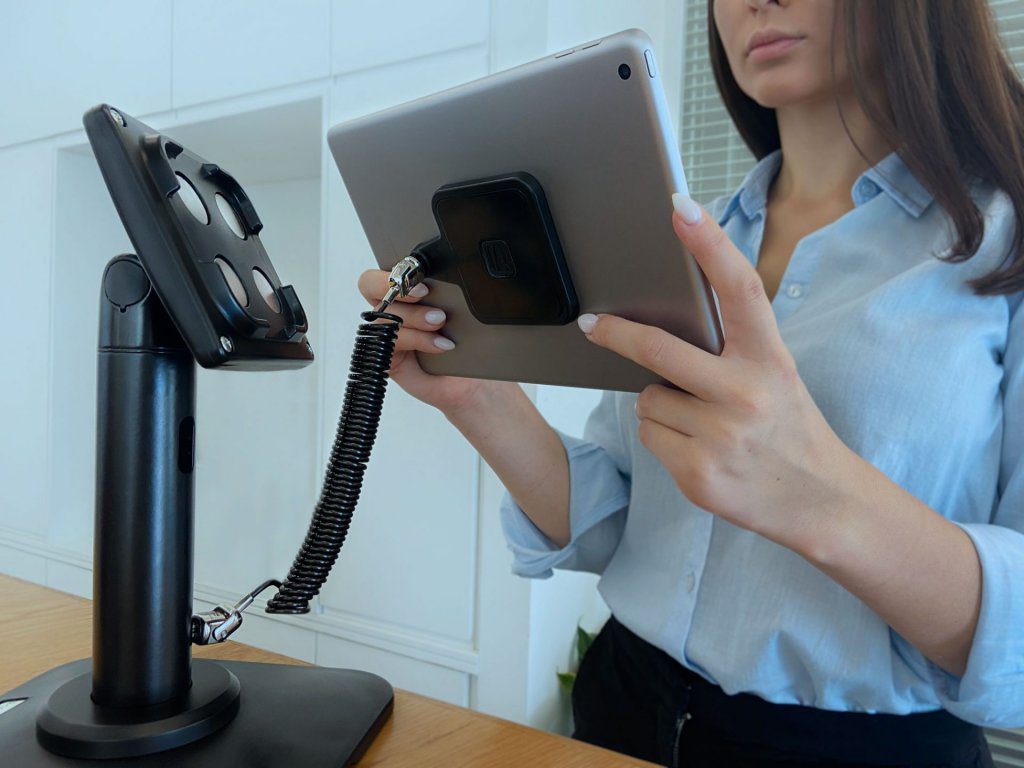 The Magnetix: Revolutionizing Tablet Use
Providing an easier, yet incredibly secure way to use any tablet device, the Magnetix promises to be an interesting and revolutionizing approach to tablet security and display.
Shaving down the time that it will take to securely dock and remove tablet devices, allows for gained time across processes: for customer interactions and upsells, deal signing and other processes across industries.
The Magnetix can be applied to every tablet around, and secured to a whole range of adjustable options. Shop the range of Magnetix products at Compulocks, and revolutionize your business.