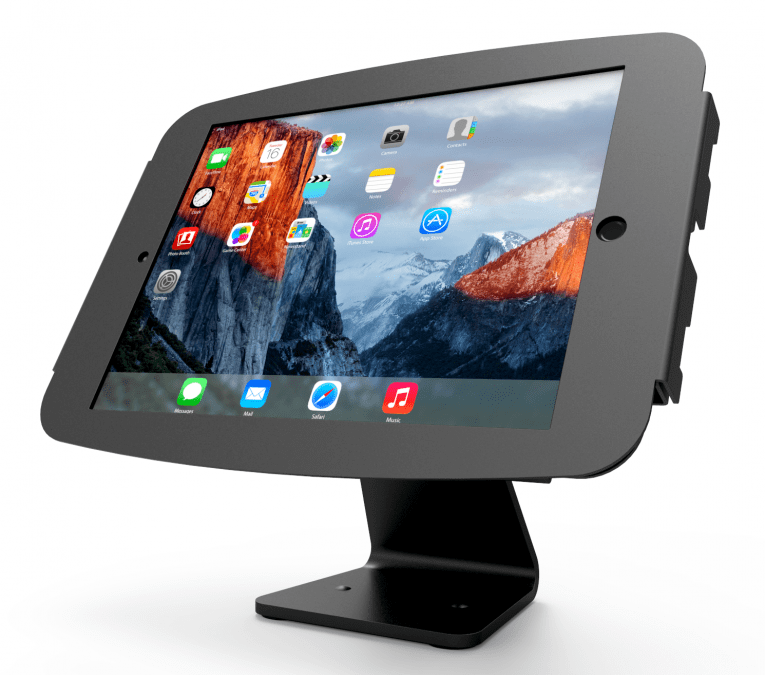 iPad Pro Kiosk Self-Check is the Newest Trend in Major Airports
Largest airports double service options with deployment of iPad Pro Kiosk for self-check in.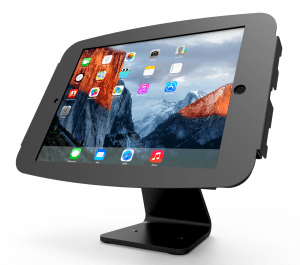 Austin, TX
Hardware security leader Maclocks recently announced their secure iPad Pro Kiosk solutions were installed as self-check in stands in top international and North American airports. Travelers and employees alike were impressed and wowed by the design and available features of Maclocks secure iPad Pro Kiosk offerings.
The iPad Pro Kiosk products join Maclocks secure retail kiosk line adding to their already, industry leading, robust catalogue. With solutions that focus on handheld mobility security to a full branded iPad Pro floor stand kiosk there is no setting these iPad Pro Kiosk options don't have a solution for.
Each iPad Pro Kiosk provides access to the front and rear cameras enabling the use of imaging and scanning applications. This feature is necessary for businesses of all kinds looking to give their visitors and customer's quick access to self-checkout capabilities. Airports are eager to make life easier for travelers, and installing iPad kiosks throughout their atmosphere makes an enormous difference.
The accessory choices for the iPad Pro Kiosk start with the work surface tray for pairing a Bluetooth keyboard or small printing device and adding an EMV chip-card reader. Conveniently tracking a flight while sitting in a waiting area, browsing menus from every restaurant in any terminal, and most recently scanning ones own ticket for check in are just some of the ways the iPad Pro Kiosk is converting society into lovers of airport travel.
"Like its smaller counterparts, the iPad Pro has become a great tool for airports and really all retail businesses to easily take the step into the interactive, self service universe. With Maclocks iPad Pro Kiosk securely displaying the extra-large tablet in customer environments nationwide, this evolution can be made with confidence", says Maclocks CTO and Co-Founder Alexander Gad.
About Maclocks
Maclocks is the premier designer and manufacturer for innovative security and display solutions of the highest quality.