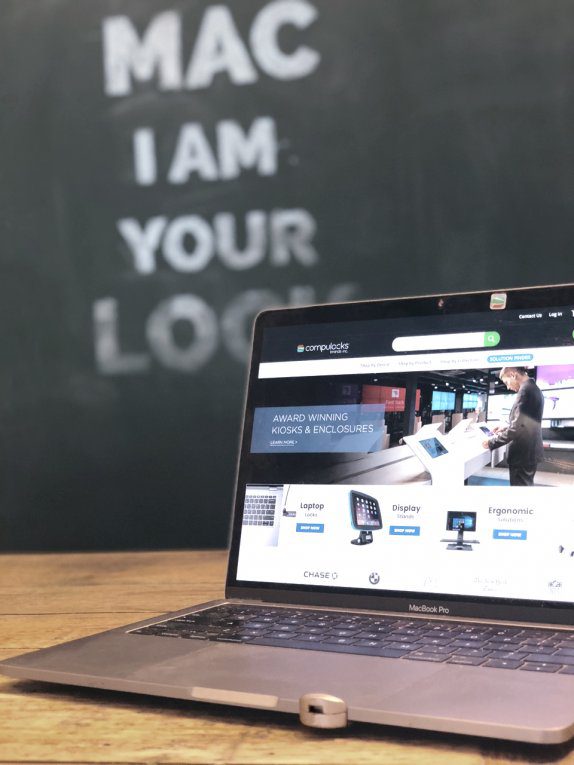 Maclocks Announces The First Universal Anti-Theft Macbook Pro Lock Also Compatible With The New Macbook Pro 2018 With Touch Bar
Universal MacBook Lock Provides Anti-Theft Protection For The New MacBook Pro 2018 With Touch Bar
Recently Apple announced the release of the updated MacBook Pro 2018 with faster performance and new pro features, making it the most advanced Mac notebook ever.
According to Apple, the new MacBook Pro 2018 with Touch Bar feature 8th-generation Intel Core processors, up to 32GB of memory, powerful graphic processing capabilities and more — ideal for manipulating large data sets, performing complex simulations, creating multi-track audio projects or doing advanced image processing or film editing.
Starting at $1,799 and $2,399 respectively, the new 13-inch and 15-inch MacBook Pro 2018 with Touch Bar models are available today through apple.com.
How To Protect your MacBook From Theft?
The new MacBook 2018 model is without a doubt a very desirable piece of hardware and it won't be overlooked by thieves.
Getting your MacBook stolen can have bigger consequences than just losing your investment. Private and work related confidential information need to be protected. Simply securing the software won't help if the actual computer is gone.
If someone would like to protect his MacBook Pro 2018 with Touch Bar or any other MacBook model, prevent theft in any public space – there is a solution by Maclocks.
This is especially important since even in case there is an insurance policy, it only covers a stolen MacBook if it's been firmly locked down, and even then, they can't pay for your lost data.
Maclocks is very excited to offer a secure & unique solution for the new MacBook Pro 2018 with Touch Bar models, compatible with other models as well.
Unique Protection And Slim Design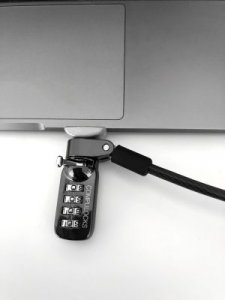 The MacBook Pro 2018 lock by Maclocks is the First Universal Ledge Security Lock Adapter fits all MacBook Pro 2018 models.
With a simple turn of a screw your MacBook Pro 2018 will have a compatible cable lock slot that will work with our security cable lock. No adhesive or alteration to the body of the MacBook Pro needed and does not affect any functionality of the MacBook.
The slim design of this extremely secure lock slot adapter integrates seamlessly with MacBook Pro's minimalist appeal and is ultra-lightweight at less than 0.1lb so it adds minimal bulk and allowing for the MacBook Pro 13″ or 15″ to fit in a sleeve or bag.
This new Kensington type MacBook Pro 2018 lock uses a T bar security design system to fit with any compatible cable lock.
Smallest MacBook Pro Security Lock Slot Adapter
Compatible with Standard T-Bar Cable Locks
Works for both 13″ & 15″ Models
Easy & Quick Installation
Click here to learn more about the MacBook Pro 2018 lock.
Now available for special Pre-Order sale $39.95 instead of $49.95