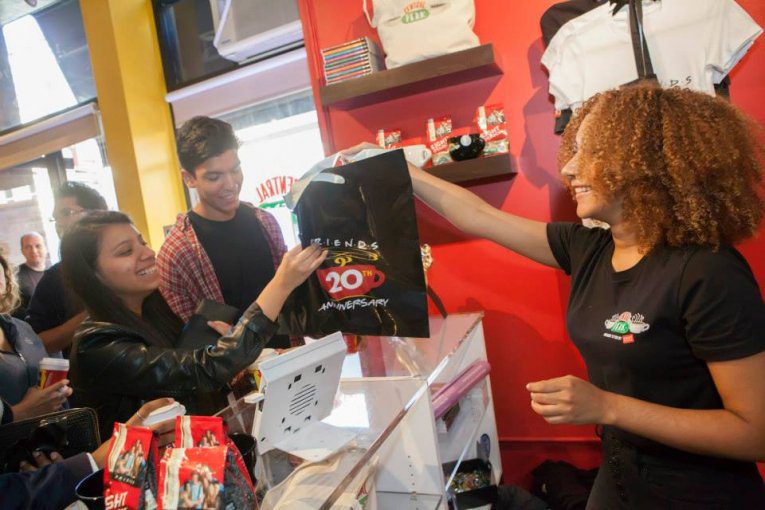 Maclocks iPad POS Stand at Coffee Shop from "Friends"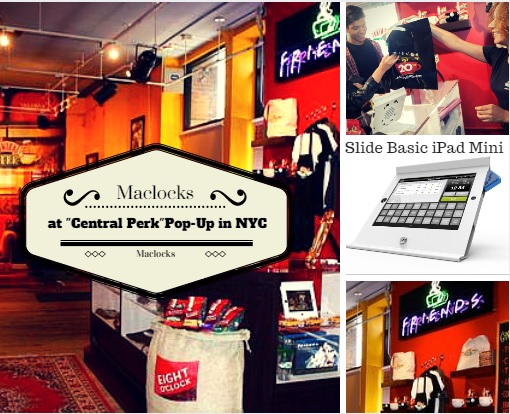 Fans of the "Friends" television show who used to only dream that one day they would be able to get coffee at "Central Perk", the coffeehouse where the characters of this culturally defining show used to spend their days, became a reality for a few months back in 2014. Visitors popped into the "Central Perk" pop up shop for free coffee and a trip down memory lane with memorobilia from the show. This was done by Warner Bros and Eight O'Clock Coffee to celebrate the 20th anniversary of the show's premiere. Maclocks was also part of the celebration by supplying our Slide Basic M iPad Mini POS Stand.
 The Slide Basic integrates our iPad POS Mini enclosure with a simple stand for standard POS functionality. It offers an easy display solution as a POS register and fits into all retail settings. All SLIDE MINI enclosures have open access to the the inputs so that you can implement a variety of card readers and peripherals. Almost every card reader will fit with the SLIDE Basic including Square, PayPal Here, ID Tech Shuttle, ID Tech Unimag I and II, Magtek iDynamo and uDynamo, and many more. Our POS enclosures are constructed of high-grade aluminum making it tough and durable while still being lightweight. The SLIDE Basic MINI can be secured to a table or locked from behind with a cable lock so you can feel comfortable leaving it in any situation.