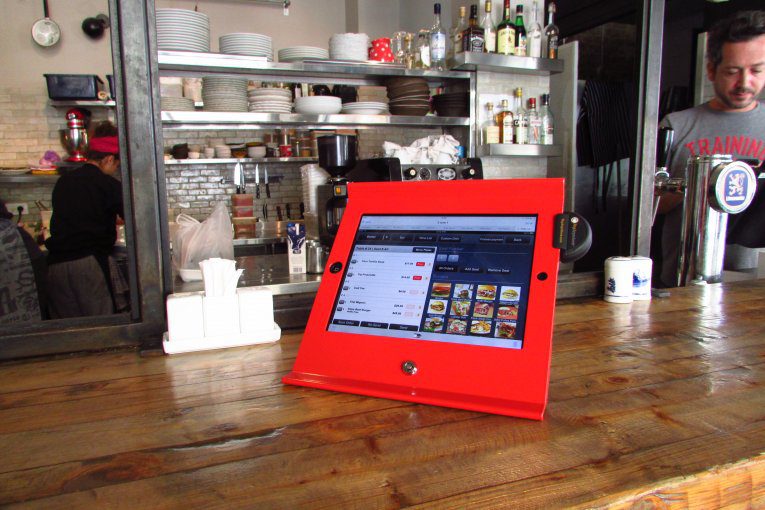 Maclocks Serves Up Retailers and Restaurants their new iPad POS Stand
 The maker of the world's best-selling iPad locks & iPad enclosures is positioning itself as a key player in the tablet POS market, hitting record pre-sale numbers with their new iPad Point of sale stand and enclosure.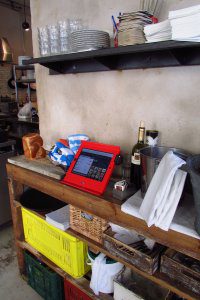 Austin, TX– Maclocks, the revolutionary company producing state-of-the-art security devices for Apple devices, reports that it has pre-sold 90% of their Slide enclosures for iPad POS systems.  Yesterday the first wave of iPad POS enclosures was sent out to many happy customers who have been eagerly waiting to implement this new technology.
Three weeks ago Maclocks unveiled its new iPad POS stand to enrich Point Of Sale experience for individuals and merchants using iPads and card readers such as Square, Paypal, Intuit, PayAnywhere,  MagTek iDynamo, and others.
Retailers and small-business owners turn to mobile POS systems to improve overall efficiency while keeping costs low. Maclocks' wide variety of simple and easy to setup iPad point-of-sale solutions (click to review the complete catalog) allow small businesses to seamlessly install iPad POS systems for retail, restaurants, cafes and hospitality environments globally.
The growing trend of businesses transitioning to iPad POS kiosks in place of older clunky POS systems is due to their ability to increase revenue, while saving time and money. Every SLIDE iPad POS enclosure has been designed with versatility in mind as every iPad POS deployment has its unique demands and needs. Maclocks gives you the ability to find the solution that fits your environment and not have to re-work your space to fit the POS system.
Quoting Alexander Gad, Maclocks GM, "The response to our new iPad POS stand has been great, we couldn't have predicted such quick success! In 2013, we have already seen Maclocks debut groundbreaking solutions, and our MacBook Pro Retina locking bracket has been declared by many as the best MacBook lock on the market. Our Apple locking and display solutions have pushed Maclocks to the forefront of the security hardware industry. We are developing strategic partnerships within the retail and hospitality community and plan to offer a turnkey iPad POS solution in Q1 2014."
[hr]