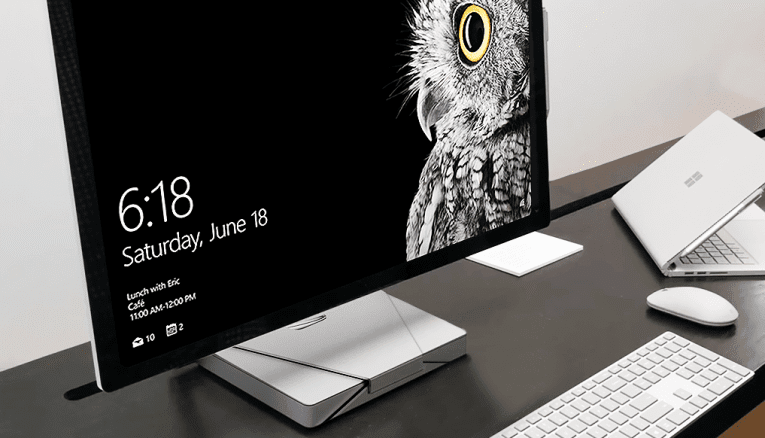 New Surface Studio Lock Brings Complete Security to Powerhouse Device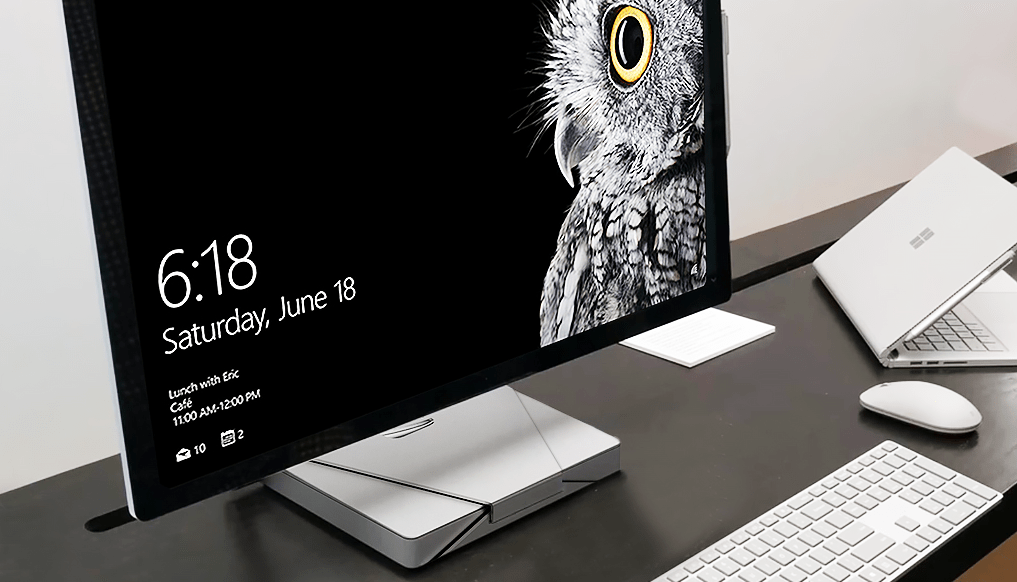 AUSTIN, Texas, November 2, 2016
Microsoft's new Surface Studio will transform any desk into a full design studio experience with its gorgeous touchscreen monitor that can morph into a large-screen drafting tablet. With no physical security included and a premium price tag attached, it will certainly be one of the most targeted devices for theft. Just as they did with Apple's premium offering, the Mac Pro, Compulocks has stepped up to design a two-tier Surface Studio Lock option.
The tier one-security solution is a Premium Surface Studio Locking Enclosure perfect for any installation of the device including Design Studios, Art Schools, Museums and Media Companies. The Secured Swivel Plate Mount provides total protection for the hardware component without obstructing the monitor arms and features a rotation feature so that the screen can easily swing around.  Notably, it incorporates complete cable management for all peripheral cables.
This high security solution enhances the user experience by adding a smooth rotation to the powerhouse design computer. The dual cylinder lock provides the ultimate level of security possible to discourage any tampering of the system or device. For increased theft protection, bolt down the base plate to the work-surface or connect a cable lock to the Surface Studio Enclosure.
All locking solutions produced by Compulocks are of the highest quality and must pass the company's multiple quality assurance tests prior to being put on the market. They must be strong in resistance yet still complement the stunning design of the device while being ergonomically suitable for the business and home professionals who will be relying on it.
"We saw it as our responsibility to provide the best hardware security for the Surface Studio", says Compulocks CTO Alexander Gad.  "Compulocks Surface locks has a reputation for being the security standard of nationally renowned Art Schools who provide their design students with Surface devices, so we are thrilled to keep up the title and offer solutions to secure the Surface Studio."
The Surface Studio Enclosure will be available online mid December, and Compulocks will introduce the second tier option, a Surface Studio Cable Lock Kit, in early 2017.