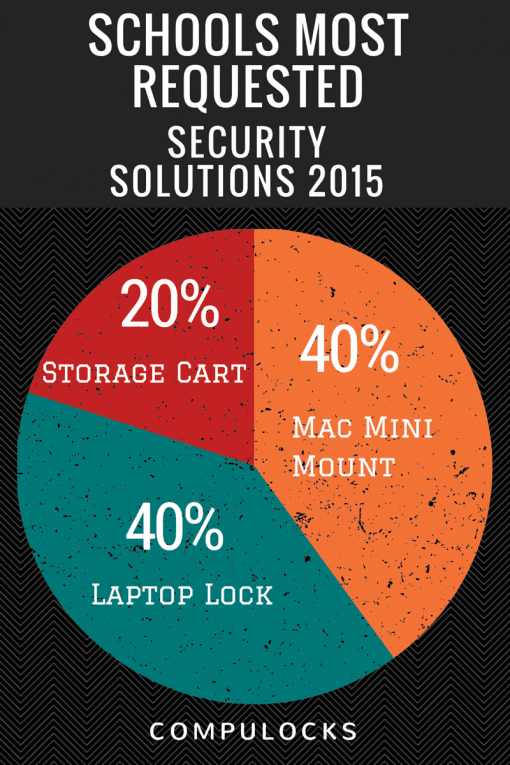 Schools Prevent Theft with Compulocks Top 3 IT Security Solutions
Compulocks range of innovative locks, secured carts and mounts that are designed to provide functional yet secure solutions for the school environment are now top priority for education district managers and IT coordinators.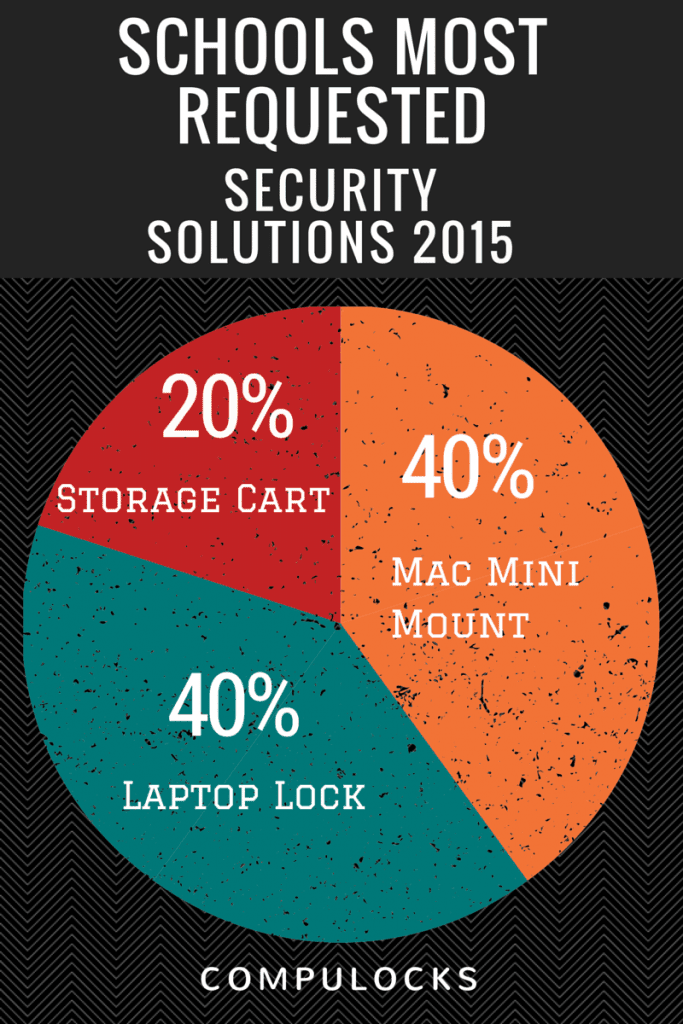 As the "one-laptop-per-student" initiative catches on in schools nationwide, better security is more pressing than ever. In the last year, reports of computer and tablet theft has tripled, resulting in extra costs for replacement devices, invasion of privacy, potential breaching of confidential information, plus the loss of precious teaching hours. It is now clear that Compulocks laptop and tablet security hardware, built to the highest quality standards, is the best way to prevent these burglaries.
This past February, police arrested two men who stole over $500k worth of MacBooks and iPads from a private school in Chicago. All tech devices are eligible for theft, but it is typically MacBooks and iPads that are targeted, which is why these are the three most requested security solutions for the school environment.
iPad Cart: Locking devices in secure storage is one of the most preventative steps to evading intruders. Educational institutions of all levels, from Pre-K to prestigious universities, have chosen Compulocks Secure iPad Air Cart. It stores and charges up to 32 iPad units at once, which is a great advantage in the classroom.
Laptop Lock: The Blade MacBook Lock is a revolutionary universal bracket lock. It is an industrial adhesive bracket that attaches to nearly any laptop, tablet, netbook or chrome-book and incorporates a lock slot to the tip of the retractable blade. The Blade's lightweight minimalist style essentially hides it from plain site and is designed to complement the device in use.
Mac Mount: For computer labs and libraries, Compulocks Mac Mini Mount is the most requested solution. It is made from high grade aluminum and can be safely screwed to a wall, desk, underside of a table, cabinet and even the back of a monitor. The ventilated design protects the device against overheating, and allows total access to the power button, USB, HDMI & Ethernet ports to ensure a complete user experience.
As educational institutions close out another year, IT managers praise Compulocks for their security solutions that protect the computing devices they are responsible for, and have already placed their orders for the upcoming 2015 Fall Semester.
(PR from Austin, TX)