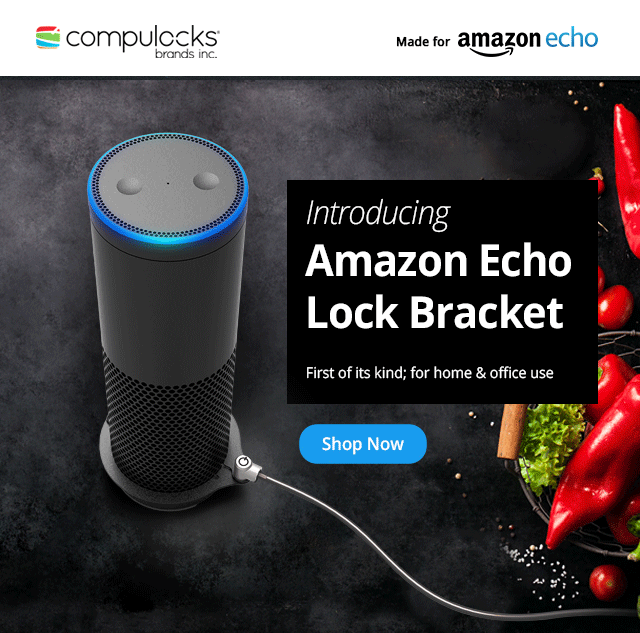 Secure Your Echo Speaker Against Theft with the Maclocks Echo Lock Bracket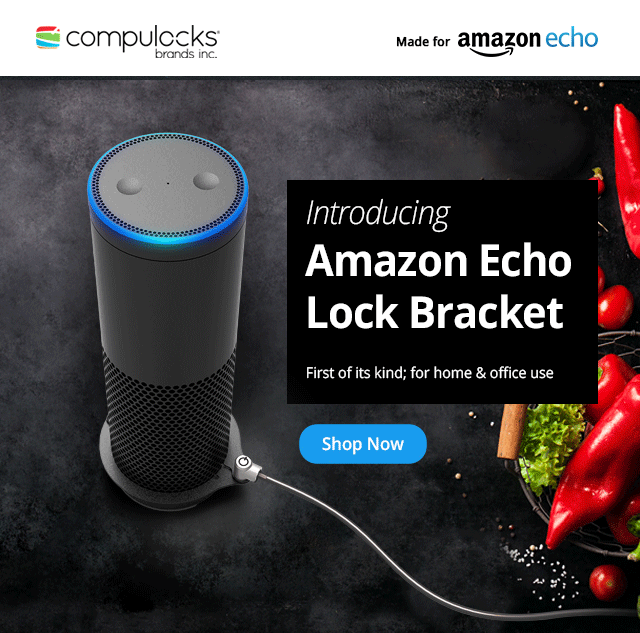 Written by Rod Trent for Windows IT Forum
Maclocks, the infamous gadget lock company – has produced a locking bracket for Amazon's original Echo speaker. The mechanism comes with a cable, lock, and circular, toothed bracket for securing the device. Once attached and locked – while it can be picked up and moved to the extend of the tether – the speaker should be secure.
Without taking a beastly turn, I tugged on the cable and bracket pretty significantly. Unless the thief has a pair of cable cutters or doesn't mind damaging the speaker, the Echo device is secure against it being carried away. In fact, I stopped tugging when I realized that a real attempt to whisk the speaker away would actually damage the speaker.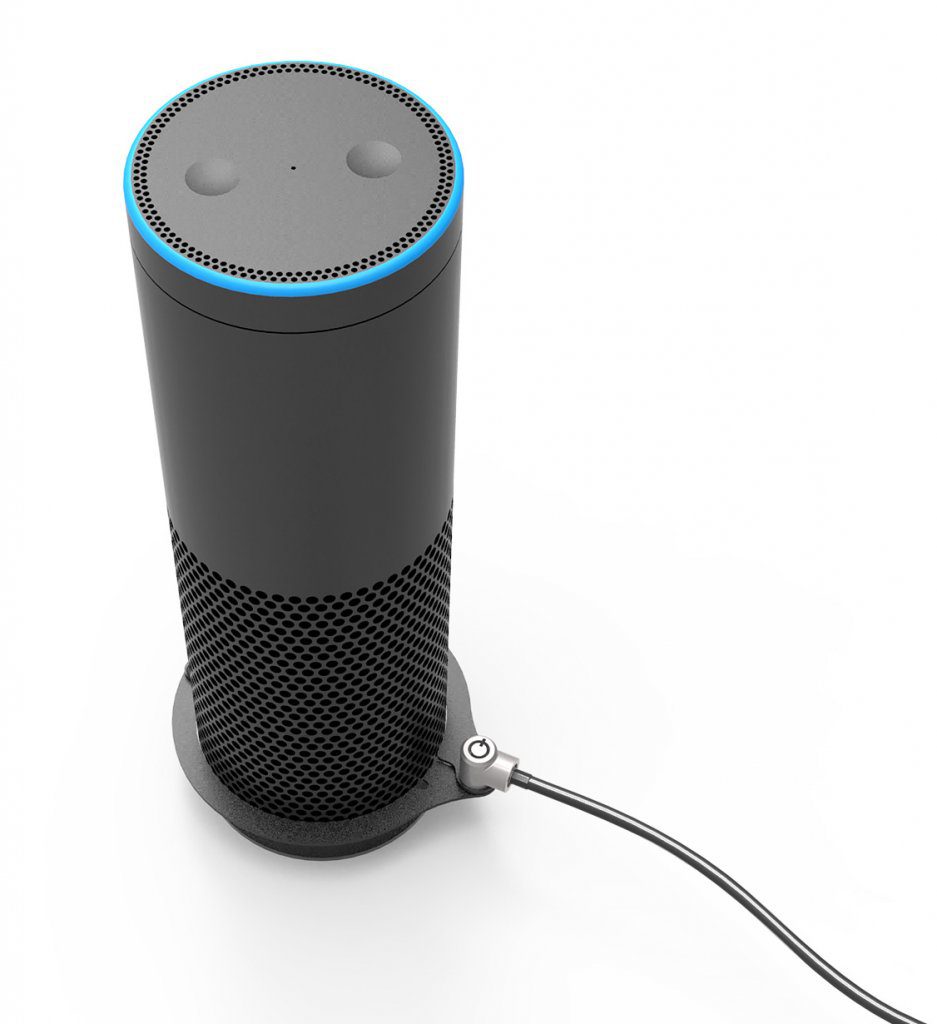 This lock is intended for the 1st-generation Echo speaker, but I'm assuming – based on size specs – that this will work with the new Echo Plus. We'll be testing that shortly.
A lock like this is key for a number of scenarios. Alexa devices are showing up in more places. In business, companies would rather not see these devices just disappearing. The same can be said for airport or shopping mall kiosks. For me, the lock is important for the conferences that I manage. We are developing capabilities within our conferences where Alexa kiosks provide conference support including asking Alexa where and when sessions are held, asking for speaker BIOs and ratings, and even things like where the bathroom is located – and eventually, where other attendees are checked-in. And, of course, part of providing this functionality is ensuring that the Echo devices to stay put.
The company has indicated that the locking system will be available for purchase from Amazon eventually, but for now its available from the Maclocks web site for $49.99: Amazon Echo Lock Bracket