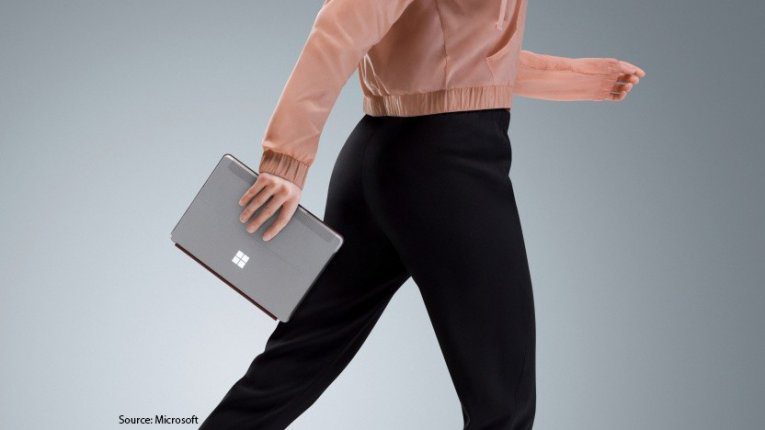 Compulocks Brands introduce the new Microsoft Surface Go Lock
Microsoft introduces the new 2018 Surface Go
Recently Microsoft announced the release of the new Surface Go giving your laptop performance, tablet portability, and a touchscreen with the power of Windows 10, and Compulocks Brands already has a security solution – The Blade Surface Go lock.
According to Microsoft, the new Surface Go has 10" PixelSense™ Display with 1800 x 1200 (217 PPI) resolution, 3:2 aspect ratio and10-point multi-touch.
It has plenty of storage, 64GB eMMC, 128GB, solid-state drive (SSD). The physical available connections for the new Surface Go are 1 x USB-C, 3.5 mm headphone jack, 1 x surface connect port, surface type cover port, and 4 1 x Micro SDXC card reader.
Surface Pro Vs. Surface Go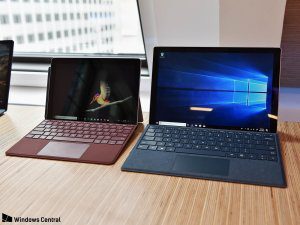 If it has crossed your mind what are the main differences between both tablet products, PCMAG conducted an in-depth analysis of the following highlights:
Surface Go is a low-cost entry point to the Surface line offering a lightweight design and high quality. The speed, performance and battery life are however better in the Surface Pro line.
Eventually, the decision on which tablet is best for you depends on each and owns needs.
The new Surface Go provides a good value for money without compromising on major features and great design. If a powerful solution is of the essence for you, then the Pro family may be a better choice, however more expensive.
Picture source: Windows central
How to secure your New Surface Go? Surface Go lock…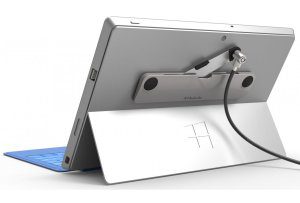 If you are using your new Surface Go for personal use or it is company owned, anti-theft is of major relevance.
The thought of the loss of personal data or pictures is crucial to avoid as well as of course any data breaches or leak in proprietary company information.
All the anti-theft software, locking screens etc. in the world won't help if it's physically stolen.
What will occur if a thief can overcome all of these lock mechanisms?
The Microsoft Surface Go Lock by Compulocks  called The Blade, can prevent physical tablet theft in public places, thus protecting the actual investment, private or work related confidential information, especially in the new GDPR era.
The Blade Surface Go Lock is compatible with all surface models, including the Surface Pro and Surface Go.
The Blade Surface  Go Lock includes a retractable locking slot, which provides not only anti-theft protection, but also an ergonomic feature.
By adhering the lock to the tablet, the lock can also be used as an ergonomic hand grip and provides an improved, more comfortable typing experience.

Click here to learn more about the Blade Surface Go Lock.
Compulocks brands is a world leader in hardware security display and anti-theft solutions, providing innovative products not only for Surface family but also for  and Apple, Samsung and PC.