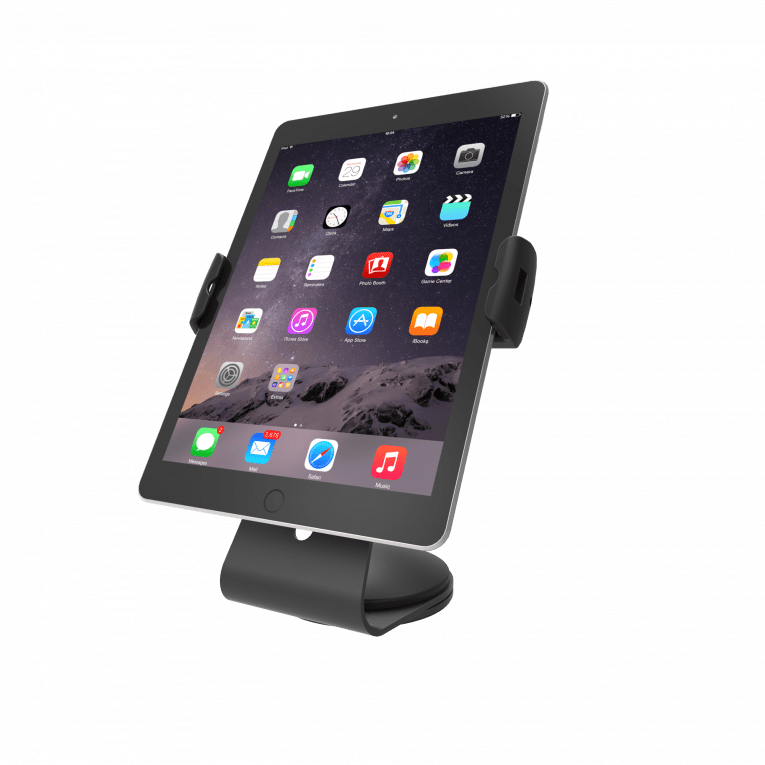 SXSW '16 Exhibitors Rock Out with Maclocks New iPad Lock
For the second consecutive year, Maclocks provides numerous SXSW booths with display security for interactive tablet setups.
AUSTIN, TX
Every tradeshow season, vendors are tasked with how to grab visitor attention and stand out. Tablets are the obvious first choice, but there is no clear way how to implement them. Exhibitors at 'South by Southwest' are no exception to this challenge as it is the "launching pad for new creative content" where majority of booths include multiple tablet devices. Maclocks has acknowledged and answered this predicament by streamlining iPad and tablet security with its new Cling 2.0 line of solutions, which includes the updated Cling 2.0 iPad Kiosk.
The Cling 2.0 is a universal iPad Lock and Stand designed to work with all iPad models with the need for one device. Fortunately for Android and Windows fans, this updated version is compatible with a variety of tablet models and sizes making it a near universal tablet security solution.
Tradeshows are always hectic and Maclocks new iPad Kiosk was constructed to make life easier for exhibitors as a versatile and portable addition to any tradeshow exhibit. Using an iPad Pro as a digital signage display or a visitor engagement kiosk with an iPad Air, an exhibitor can now rely on one secured solution to accommodate any iPad or tablet. This universal stand helps keep the extra costs for shows under control and makes booth setup that much simpler.
The Cling 2.0 is available in black, white and silver with four different mounting options; counter-stand, wall mount, Rise pole mount, and Rise rolling kiosk. Any exhibitor demand for tablet security can be met with Maclocks' new line of Cling products.
The Cling 2.0 Universal iPad Stand and Cling 2.0 Universal Wall Mount can be purchased online with the other models sharing Q2 availability.
About Maclocks
Maclocks is the premier designer and manufacturer for innovative security and display solutions of the highest quality.