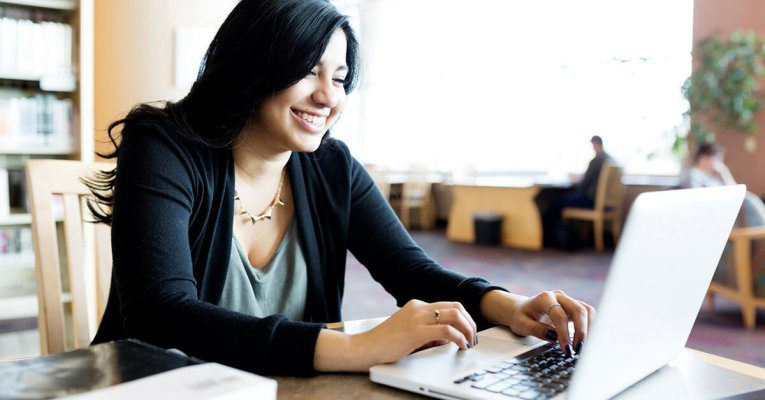 The Most Efficient, Unobtrusive Ways to Protect Expensive Apple Devices: Cable Locks
As any laptop owner knows, they're hot property to be stolen, and as such, they need a whole range of internal and external protection – to prevent damage, while also preventing personal data theft.

When it comes to Apple products, things become even trickier: both your customers and your in-house staff face the same issue: wannabe MacBook thieves, looking for an opportunity to nab that nice-looking device.

But how do you allow your customers to experience all of the functionality of a MacBook, while keeping it secure? The answer: a laptop cable lock.
MacBooks are Unsecured: Why MacBooks Need Security Locks
As Apple products have become more popular, Apple has begun to both reduce the number of inputs on their devices (such as when it removed the earphone jack), as well as made their designs far sleeker and more lightweight.

Both of these new design choices go towards compromising a Mac device's security, leaving little room for security slots, due to the thinness of the case, as well as the lack of room for a security-specific input.

As such, there's no room for a substantial lock to be placed inside an input, and most standard security locks are too big for the Mac. It's a case of convenience versus security – and in this case, convenience won out.

The Ledge Collection: Tailor-Made for Apple Devices
Because of these reasons, MacBooks – unlike most laptops – don't come with in-built lock slot solutions, you'll need a hardware solution that both fits a MacBook and that can attach to it.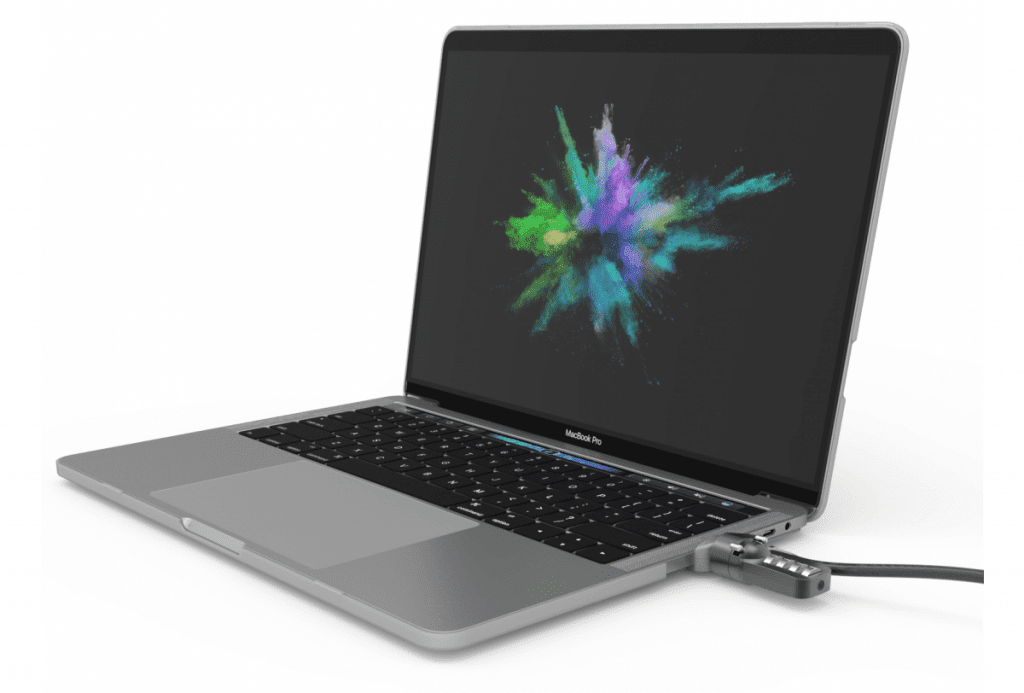 Compulocks' Ledge Collection is custom-designed and manufactured, just for Apple devices. Comprising of several different versatile hardware security solutions, the Ledge Collection is discrete, functional – and best of all, secure.

It works via the 'Ledge' adapter: a small, detachable attachment that clamps on the front or side of a MacBook, which can then have a cable lock inserted into it.

The Ledge is lightweight (less than 0.1lb), slim and unobtrusive. It also matches the design and color scheme of the MacBook series, allowing it to blend in easily, all the while protecting your device.

Each Ledge lock comes with a choice of up to three different types of cable locks:
A combination cable lock: consisting of a 4-dial combination, as you'd see on a combination safe; 
A keyed lock: a standard key with T-bar design, as you'd see on a front door;
A keyed coiled cable lock: similar to the keyed combination lock, with an added loop-ended cable for universal tethering. 
The Ledge series includes cable locking options for the MacBook Air, MacBook Pro, and even the MacBook Pro Touch Bar, so there's a security solution for every device – including some universal MacBook locks.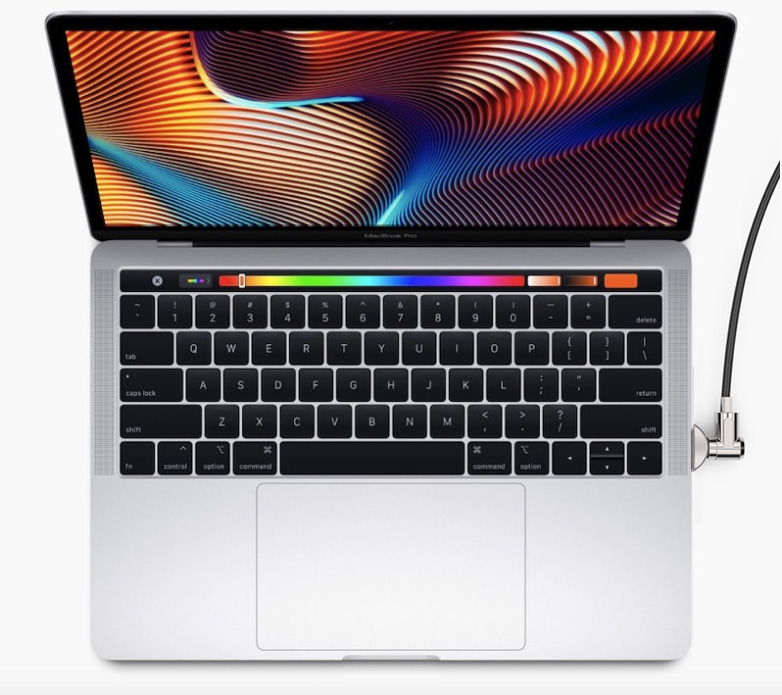 Conveniently select which side of the trackpad to secure your MacBook from at the front of the device, and the type of adapter: the Pro Touch Bar Lock is a secure solution for the MacBook 13" and 15" and the latest MacBook Pro 16″, while the Air/Pro Lock Adapter is a better option for those models. The Wedge Pro Retina Bracket provides peripheral security for the MacBook Pro Retina, and is an even more unobtrusive choice.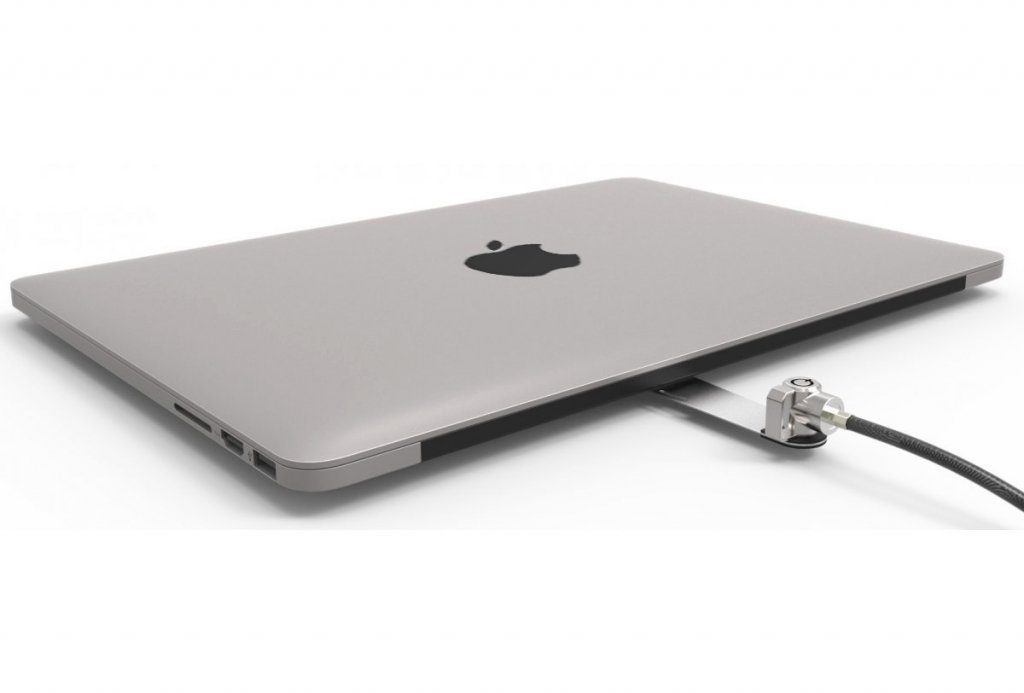 For a universal MacBook solution that is compatible with any Apple netbook, laptop or tablet, the Blade MacBook Lock provides security via an industrial strength adhesive-applied blade direct to the underside of the device, which then provides an input for the cable lock to attach.
Other Mac-Specific Security Locking Options
Of course, Mac security goes beyond MacBook locks; Apple's other devices similarly come as standard without any security locking options.

Compulocks' other Mac security lock solutions go beyond securing just MacBooks.

For Mac Pros, the Mac Pro Lock Bracket works with any standard security cable lock, easily fitting underneath the cylinder's lid to protect the entire device and all of its hardware. It's a perfect solution for computer labs, educational institutes, and any location with multiple Mac desktops.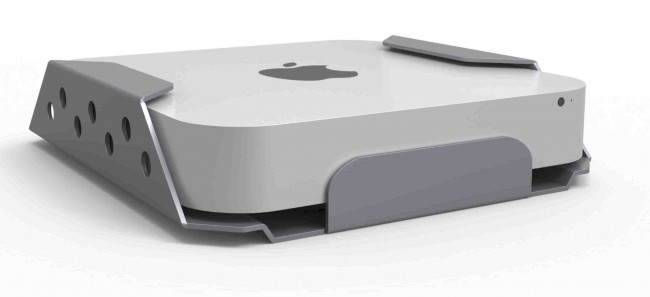 The Mac Mini Mount will keep every Mac Mini secured and safe from tampering, knocks or accidents. With high-grade aluminum construction, easily affix the security bracket to any flat surface – it can be screwed into a wall, the back of a monitor or otherwise – it's incredibly versatile. Simply secure the bracket and insert the Mac Mini into the enclosure, while still having access to the USB, ethernet, HDMI ports and power button.

The iMac Swivel Plate takes Mac security in a new direction – literally. Compatible with iMac 21" and 27", this swivel plate turns 360 degrees, allowing for access to all cables and inputs. No adhesives or alterations to the iMac are necessary. Simply mount the swivel plate, slot the iMac into the enclosure and then secure the plate with a keylock. It's an ideal solution for business or public places of work needing high-levels of data security.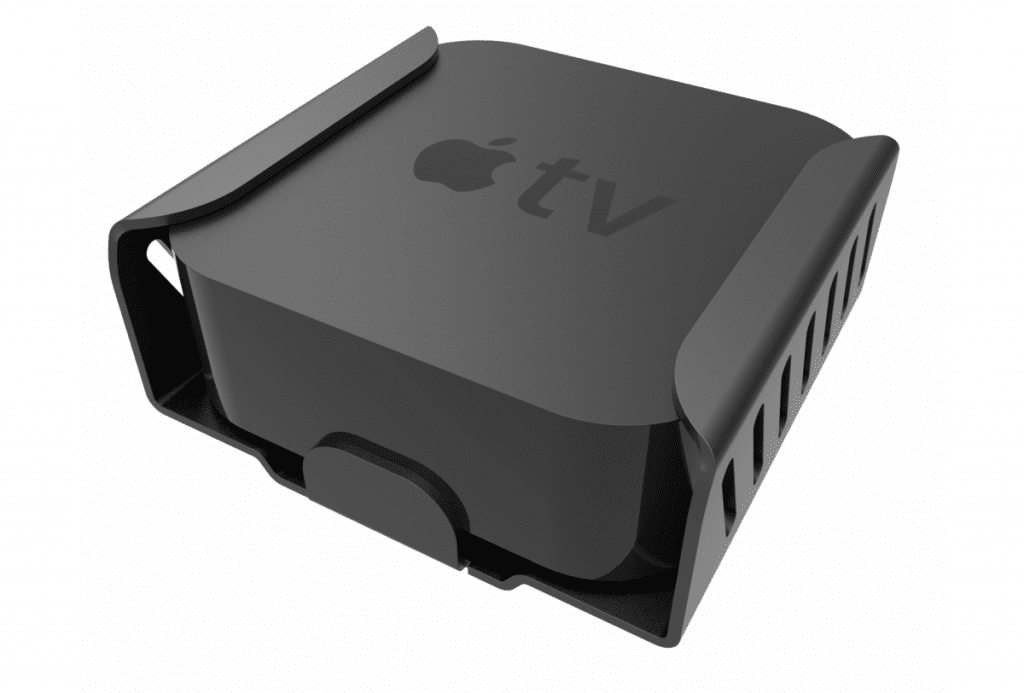 The Apple TV Mount works similarly to the Mac Mini Mount – simply screw the mount to the wall, or any flat surface, insert the Apple TV box and secure the enclosure, while still accessing the HDMI, USB, Ethernet cables inputs and power button.

Compulocks' Ledge Collection is both designed and manufactured in-house, meaning every security challenge for any device – not just MacBooks – can find a swift and efficient solution.