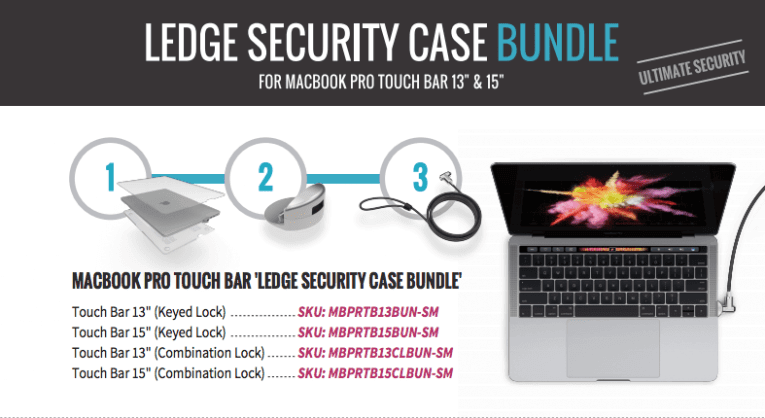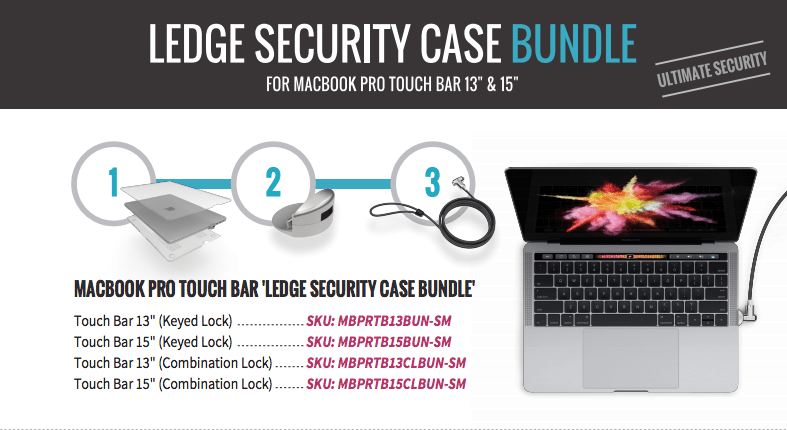 Ultimate Security for MacBook Pro Touch Bar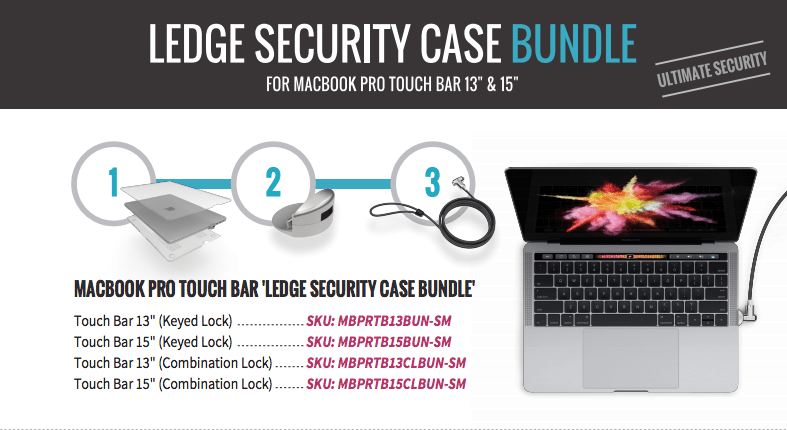 The Ledge Lock Slot Adapter is the world's smallest, most revolutionary security cable lock adapter for the MacBook Pro Touch Bar 13″ and 15″ models.
With a simple turn of a screw your MacBook will have a compatible cable lock slot that will work with our security cable locks. The proprietary design does not require any adhesive or alteration to the body of the MacBook Pro to attach this custom Ledge Lock.
The New MacBook Pro Protective Case and Lock slot can be quickly and easily installed, and it does not affect any functionality of the MacBook, particularly the opening and closing of the lid. The slim design of this extremely secure lock slot adapter integrates seamlessly with MacBook's minimalist appeal, and is ultra-lightweight at less than 0.1lb so it adds minimal bulk and allowing for the MacBook to fit in a sleeve or bag.
Our hard shell protective case has a matte finish with an opaque frosted coloring. It snaps on easily and has a cutout area for where to install the Ledge Lock slot adapter.