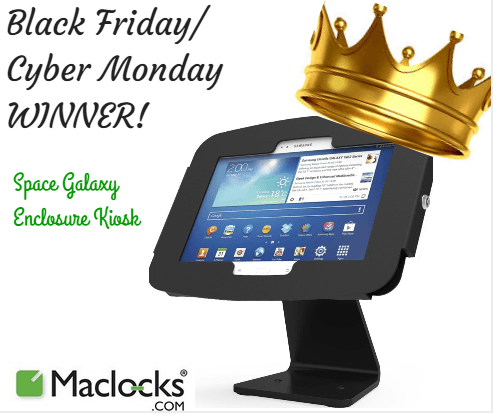 The Winner of Black Friday/ Cyber Monday is…..
According to the National Retail Federation, fewer people shopped over Thanksgiving weekend than most retailers were expecting, and "shoppers who actually shopped spent less money than expected".  This can be accredited to many reasons, including sales starting earlier than usual (some even as early as Halloween), and there are now more retailers joining the game of big discounts than ever before.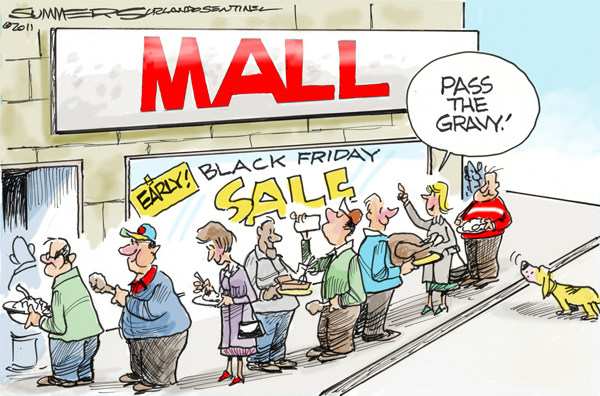 Does this mean that the monster that is Black Friday /Cyber Monday sink or swim? For Maclocks, who had the Biggest Sale of the Year, the answer is SWIM!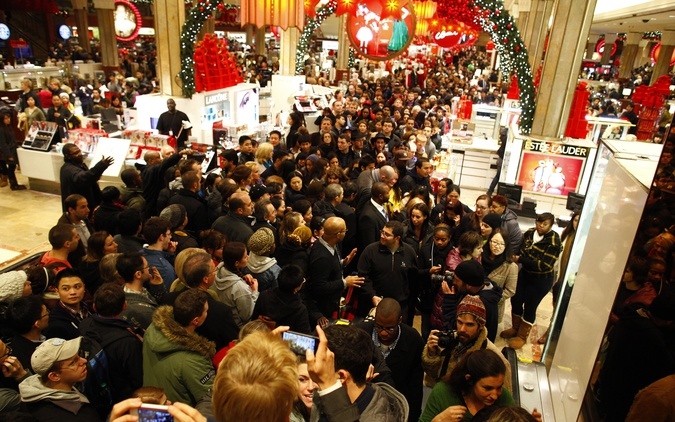 Keeping with the holiday spirit, the Maclocks team made a friendly wager, as we often like to do, on what the most purchased product would be. The product that received the most votes was Cling-On, the New iPad Air 2 Security Stand and Lock. However, based on the sales results that have been reviewed by an objective employee (he chose not to participate), it seems that a lot more of you are Samsung lovers than Apple lovers.
We tip our hat to JK, the only Maclocker to vote for a Samsung solution. Enjoy your winnings, and your ability to gloat for an entire week:)

The product that swept the rest of the competition was the Space Galaxy Enclosure Kiosk. Also known as the 360 All in One Kiosk, it has a full tilt for an easy was to reverse the screen for ideal viewing and safe interaction. A wiring pass-through cutout keeps the look clean and the 90 degree rotation makes it the perfect choice for both landscape and portrait orientation needs.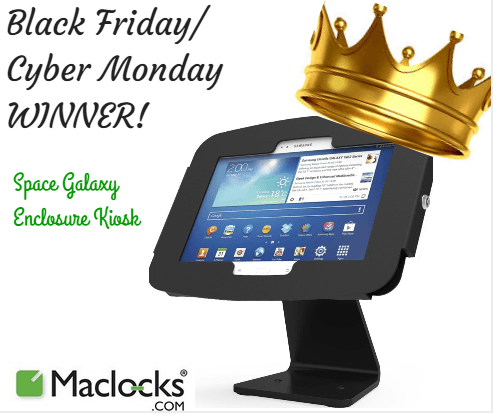 It is important to note that even though the most purchased product was a Kiosk solution for Galaxy, the rest of the top 5 list consisted of locking solutions for Apple devices.