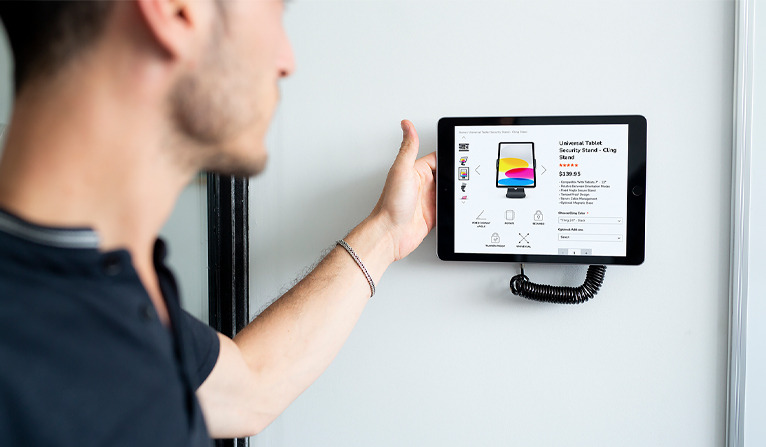 Universal Display Solutions
Tablets and iPads are commonplace in businesses as establishments use them to interact with customers during checkouts, collect feedback, deliver the menu, and more. Furthermore, businesses select these display solutions based on brand, use case, size, and capacity; however, the gadgets keep changing due to breakdowns or updates, thereby necessitating a universal display solution.
A universal display solution provides security for the device, irrespective of its location in the building. Furthermore, it offers a more dynamic item browsing, document signing, and checking out for customers, thereby increasing their satisfaction and brand loyalty.
For this reason, this post presents three more universal display solutions for your business tablets and iPads.
1. Universal Security Tablet Stand – HoverTab by Maclocks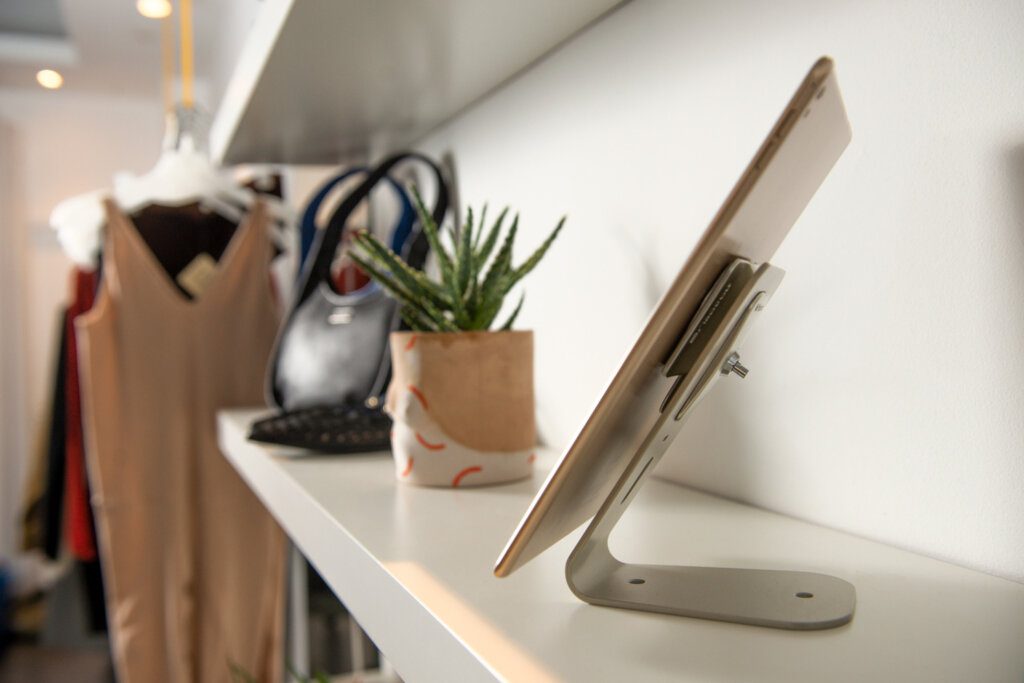 Whether you're using a tablet, iPad, or smartphone, the HoverTab Stand is compatible with each device. In addition, the visually appealing tablet stand secures your valuable piece of technology via a steel adhesive plate that you can attach to the back of your device. The design also allows it to blend perfectly in aesthetic places like hotels, receptions, etc.
Secondly, this reliable HoverTab Security Stand by Maclocks stands at six inches with a 50-degree slope. These factors combine to give viewers more immersive and stress-free visual access to the device screen.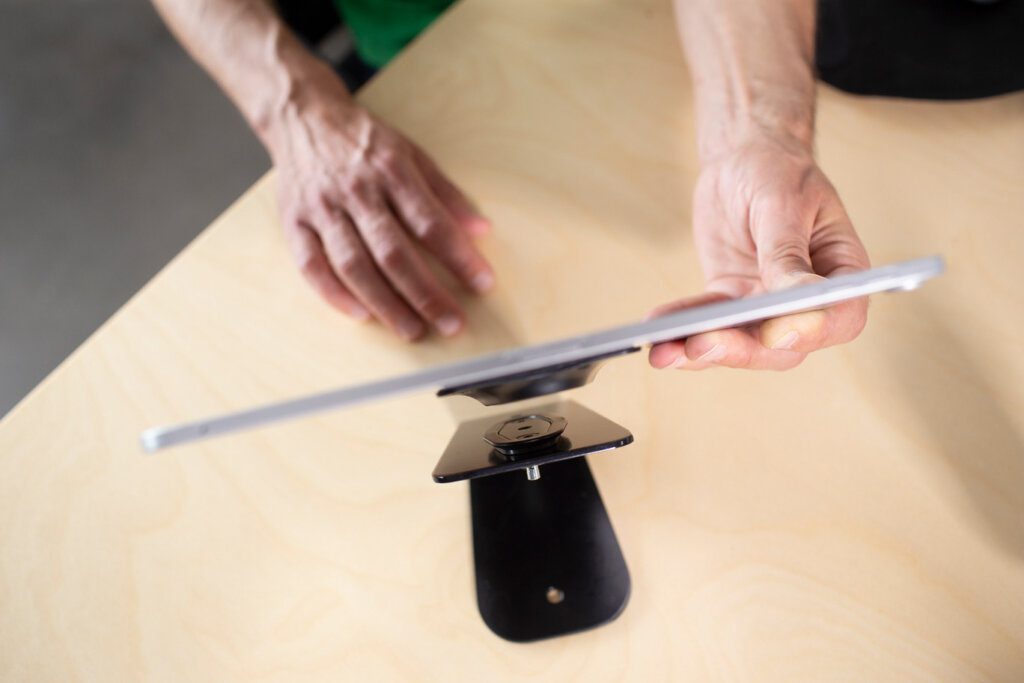 Furthermore, the 4-inch base ensures the stand and the valuable tablet don't fall over while customers interact with the device. Ultimately, having the HoverTab by Maclocks to secure your iPad, tablet, or phone is a business necessity.
2. Universal Tablet Security Stand – Cling Stand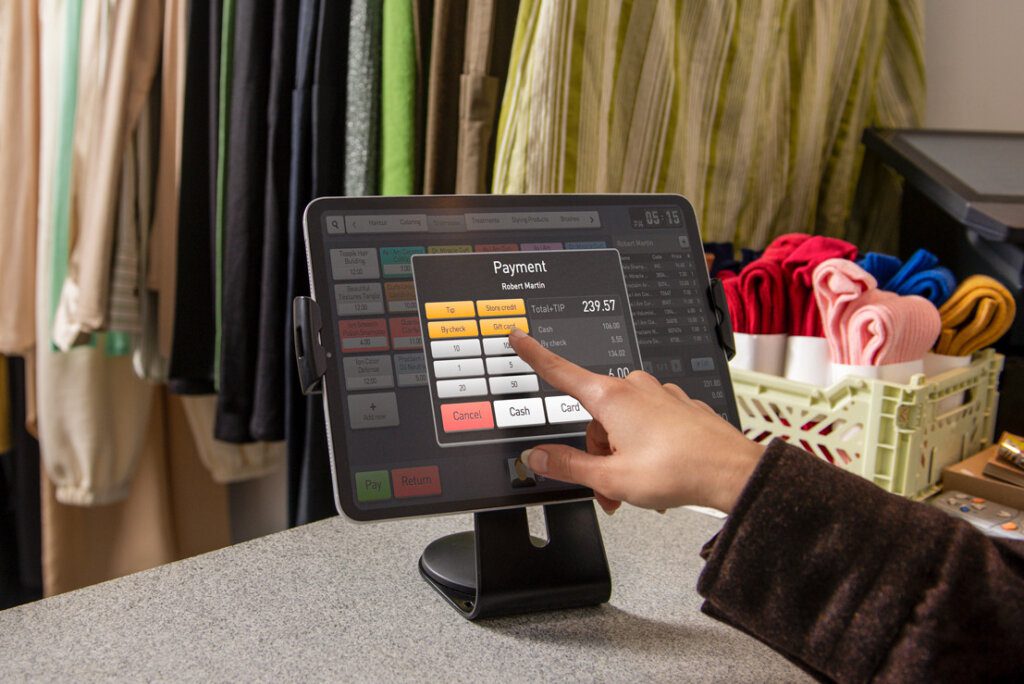 The Cling Stand by Maclocks is compatible with virtually all tablets and iPad models, including the iPad Pro 12.9 and iPad Pro 9.7, iPad mini, Galaxy Tab, Surface, Surface Pro, Surface Go, and more.
This universal tablet security solution keeps the devices intact using a bracket clamp and Stand base, transforming your iPad or Galaxy device into an information stand. It's also worth mentioning that the stand's mount base comes with 3M VHB adhesive and screw holes for maximum sturdiness on the counter or wall.
Lastly, the Cling Stand by Maclocks allows for broad flexibility as it can rotate between landscape and portrait, making it ideal for use cases like taking orders, trade shows, etc. Ultimately, it's an elegant, simple, effective, and reliable tablet holder for the savvy businessperson.
3. Universal Tablet Security Mount – Magnetix Vesa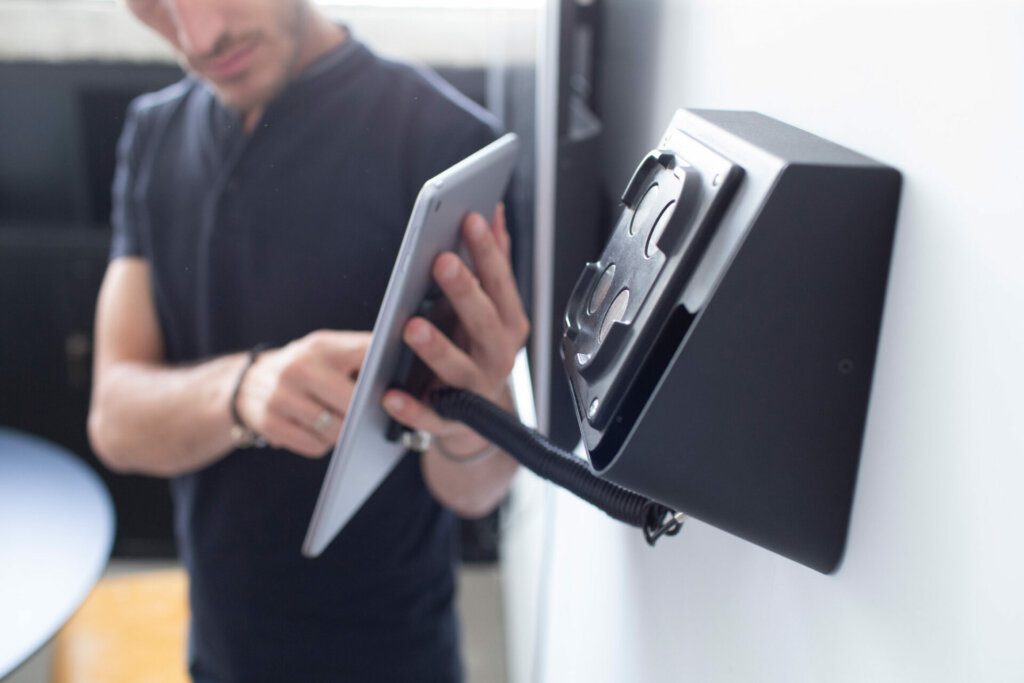 The Magnetix Tablet Mount works with tablets and iPads of all sizes, providing you with a more dynamic checkout process. The security comes from the cable lock that holds the device at the base.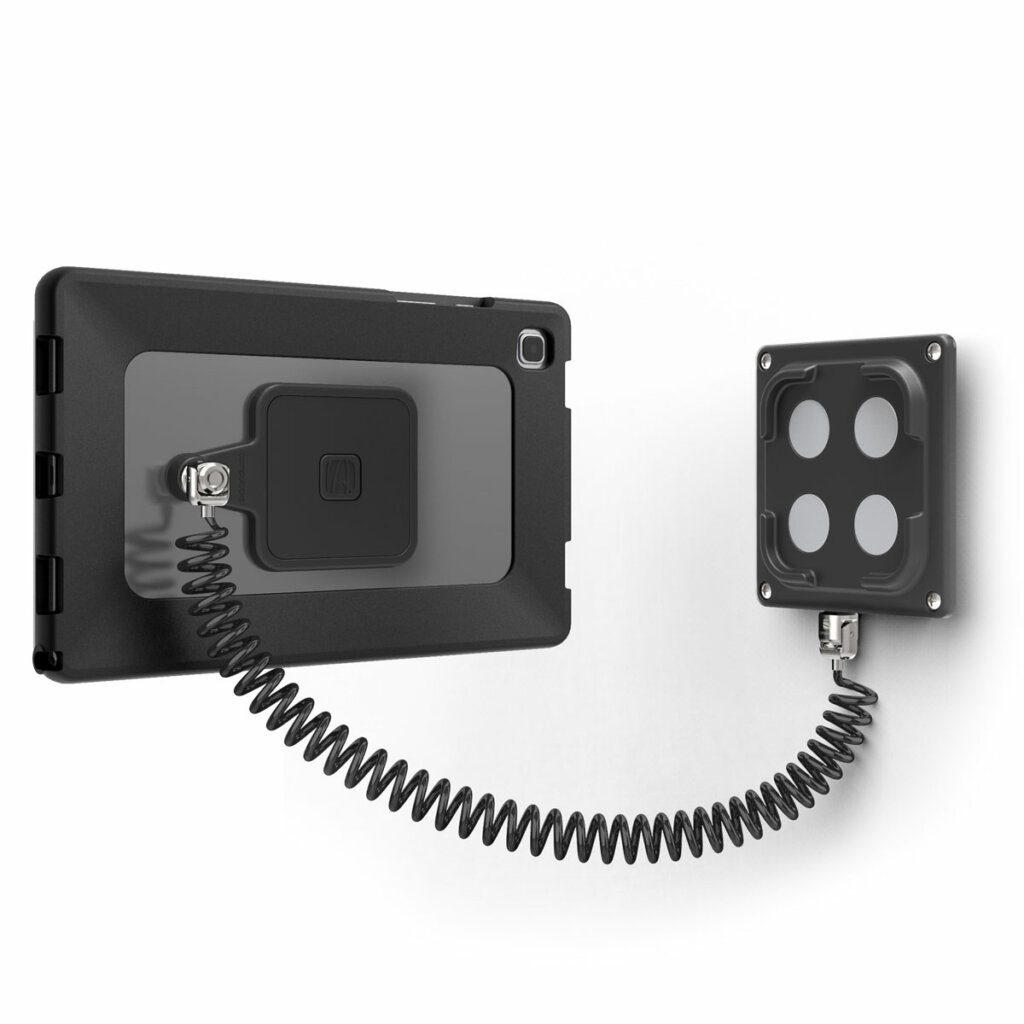 This universal display solution is unique and customer-oriented, making it ideal for mPOS, assisted shopping, self-service kiosks, etc. Ultimately, it's an elegant and comfortable way for businesses to interact with customers that wish to sign papers, complete transactions, leave reviews, and perform other self-service tasks.
An optional add-on, the Dual cable lock, keeps the tablet secured without sacrificing mobility. Nevertheless, the Magnetix Vesa is amongst the best universal display solutions for transforming your tablet into a self-service center for customers.
Conclusion
A universal display solution allows your business to convert an iPad or tablet to an interactive unit for customers to sign documents, pay for items, and complete other activities. Furthermore, a universal display solution is compatible with various devices, meaning you can substitute your iPad for a Windows tablet and have zero compatibility issues.