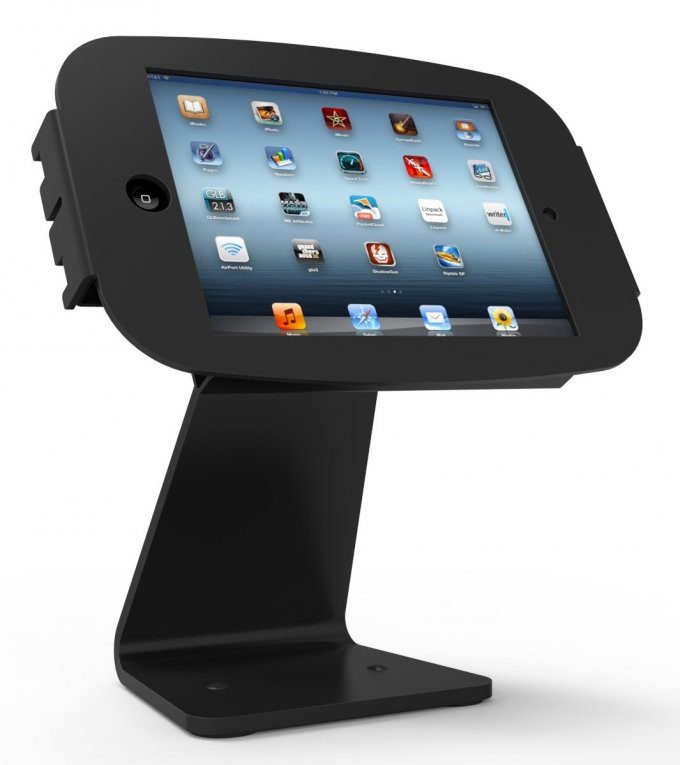 Smartwaiver and Maclocks iPad Kiosk Makes Waivers Smart, Finally!
For those that have been to an activity-based business looking for some fun, you know the drill.  Before you can participate in the activity you need to sign the release of liability form, or, waiver.
Smartwaiver is changing this inefficient and archaic way of signing waivers. With Smartwaiver, customers can sign digital waivers online, before their activity, or at the businesses' location on a Smartwaiver iPad Enclosure Kiosk.  Once signed, the waiver and participant data is stored in a secure online database. No more pens, stacks of paper, clipboards, filing cabinets and no more missing waiver information. All signed waivers and information in safely stored, yet can easily be found in seconds.
Gyms, trampoline parks, yoga studios, tattoo parlors, sports centers, water parks – any business that needs a liability waiver form signed – are using Smartwaiver iPad Air Kiosk Stand to streamline their business and they're using Maclocks counter enclosures, wall mounts and floor stands to secure their iPads.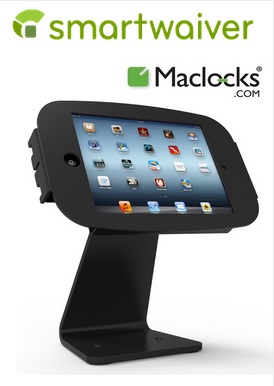 We also recommend setting up extra an extra iPad Floor Stand to avoid the potential for long line in your lobby. If you have a spare tablet from home or even a laptop lying around in the back room, you can set them up with your smartwaiver to help with the lines that might form during busy times.
Smartwaiver – Your Waiver, Only Smarter!