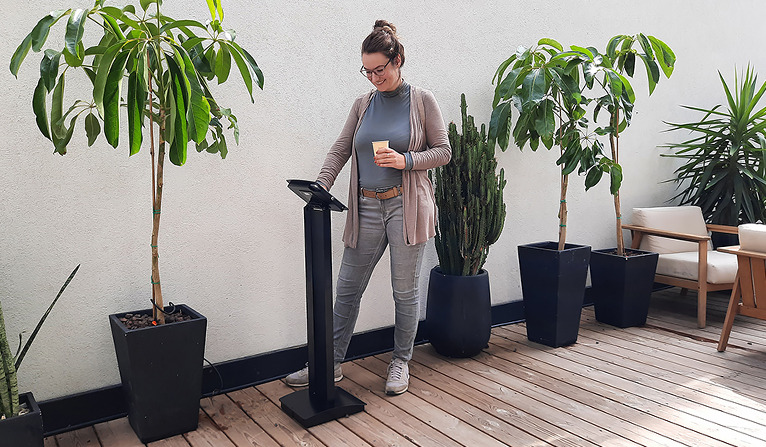 Why you need a standing POS
POSs – Points of Sale – need a lot of consideration for marketers. This is because consumers are likely to make decisions on purchasing high-end services or products at a strategic POS location.
Traditionally, POSs were located near the exit of the store, with the idea that there would be an increase in impulse buys as customers exit the store. However, with a variety of POS locations, retailers have greater opportunities to influence consumers and micro-market certain products earlier.
Department stores, for instance, often have POSs for certain product groups, like makeup, electronics, and clothing. The areas have designated staff who promote products. They also provide guidance as well as carrying out the sales transactions.
As well as location, the POS format can affect buying behavior and thus profit. One option to consider is a standing POS.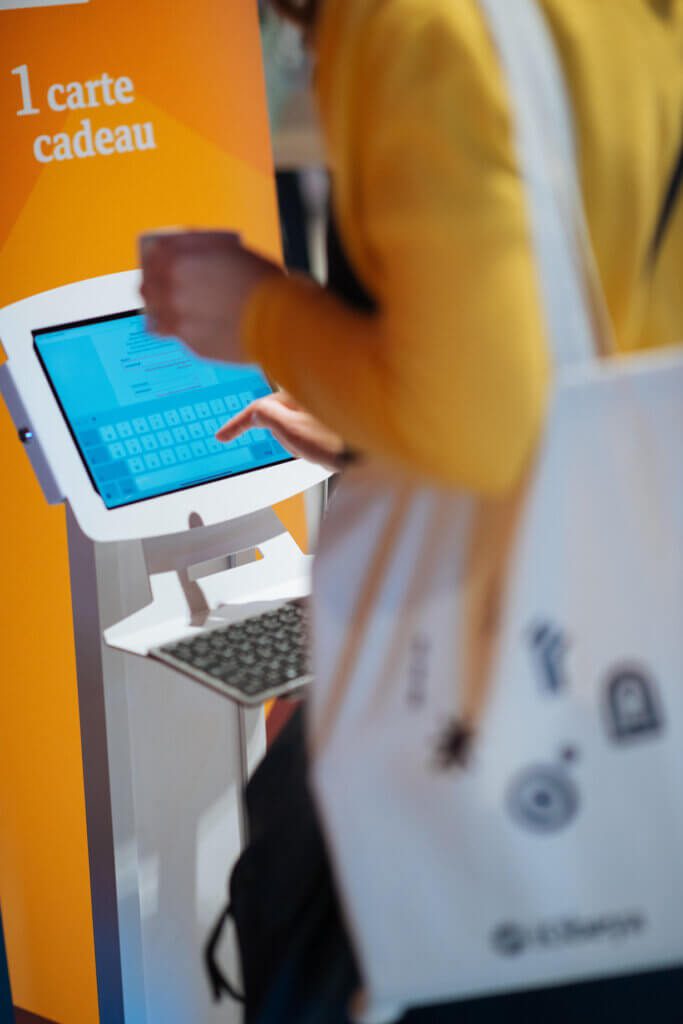 What is a Standing POS?
A standing POS is a Point of Sale that is freestanding. Typically, they're simple, with no huge desk or cash register. Instead, you'll see a tablet affixed to a stand. There are many places where standing POSs are useful. Let's take a look at some of them.
Standing POS in a hospitality venue
A standing POS is great for a café, restaurant, or bar. It frees up space and instantly gives an up-to-date impression of the establishment. A standing POS can be used for several different reasons. It could be useful, for example, for waiting staff to use to see the bookings and which tables their guests have been allocated.
In hotels, for example, they can be used for guests to check in so that receptionists are freed up, and there are shorter queues.
Standing POS in business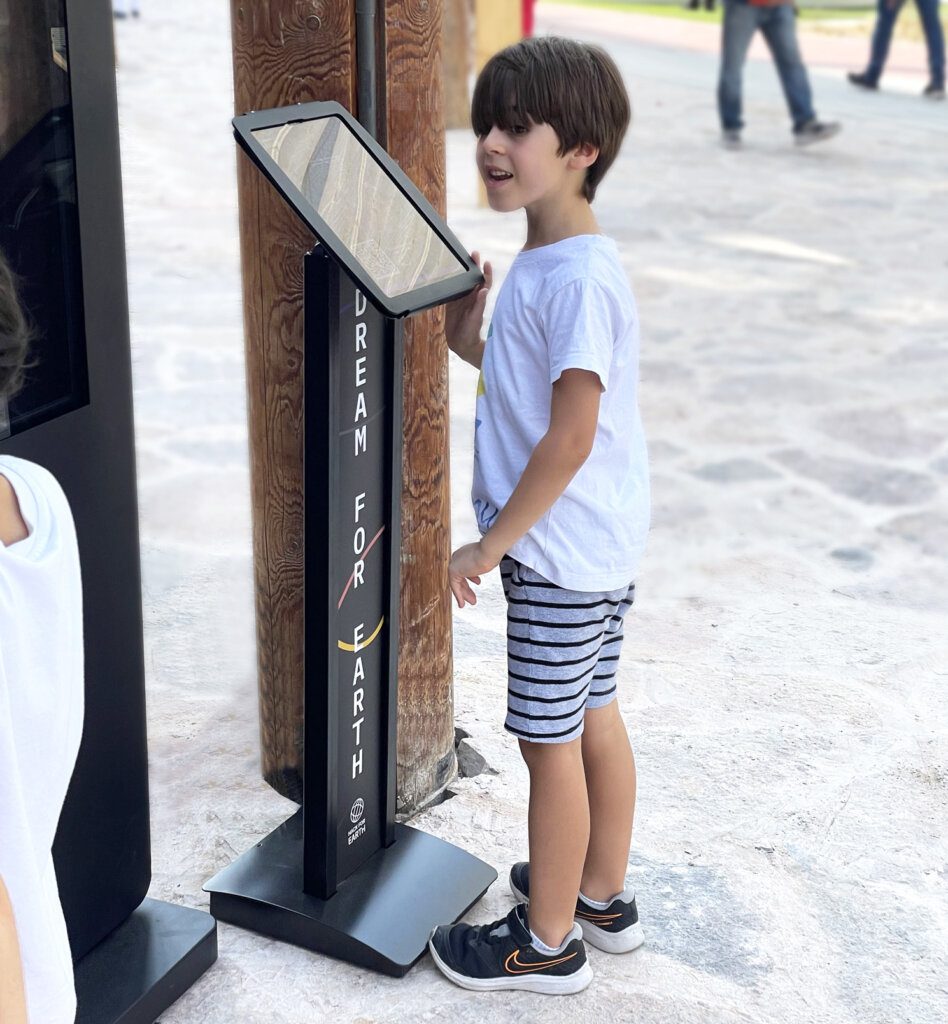 There are many different uses for a standing POS in business. They can be used at a conference reception to check in.
In ticketed ventures, they can be used to register, access tickets, or manage visiting guests.
At airports, a standing POS can provide check in information, for example.
Many businesses have also replaced their swipe in/out cards with checking into a standing POS on arrival at work.
Why use a standing POS
A standing POS is an up-to-date, space-saving system that provides customers with a great experience. Most people are so accustomed to using touchscreen devices that a standing POS comes naturally – and is often expected.
What's more, since the Covid-19 pandemic, more and more people have embraced this technology and are using it to distance human interaction and the chance of catching illnesses.
Standing Point of Sale Equipment
When looking for a POS stand, it's essential to choose one that is stylish and has room for your branding.
The Maclocks BrandMe Floor Stand is an ideal solution for interactions with customers in welcome areas or trade shows. It has a stylish aesthetic and adjustable height, working in many different environments.
The tablet is securely placed inside a keyed Space Enclosure, and there is excellent cable management for a clean and tidy look. The space enclosure fits any type of tablet and screws securely onto the stand.
It is available in black or white and has room along the full height of the stand for the business branding.
In addition, you can purchase add-ons like security cables, battery packs, a universal keyboard tray, a rotating plate, a security keyed cable lock, a printer tray, a screen shield, and 6ft-long 90-degree lightning cables.
Final thoughts on standing POS
Standing POSs are increasingly seen as retailers and businesses are beginning to see the appeal in the post-Covid-19 world of retail and business. Whatever purpose you use a standing POS for, you'll need to ensure that the tablet is secure within and that the stand meets your requirements. What's more, if customers are going to be using be interacting with the tablet themselves, you'll need to ensure you use kiosk mode. Read more about that here: How to Setup Kiosk Mode on a Tablet/iPad.