Your Business Needs A Customer Feedback Kiosk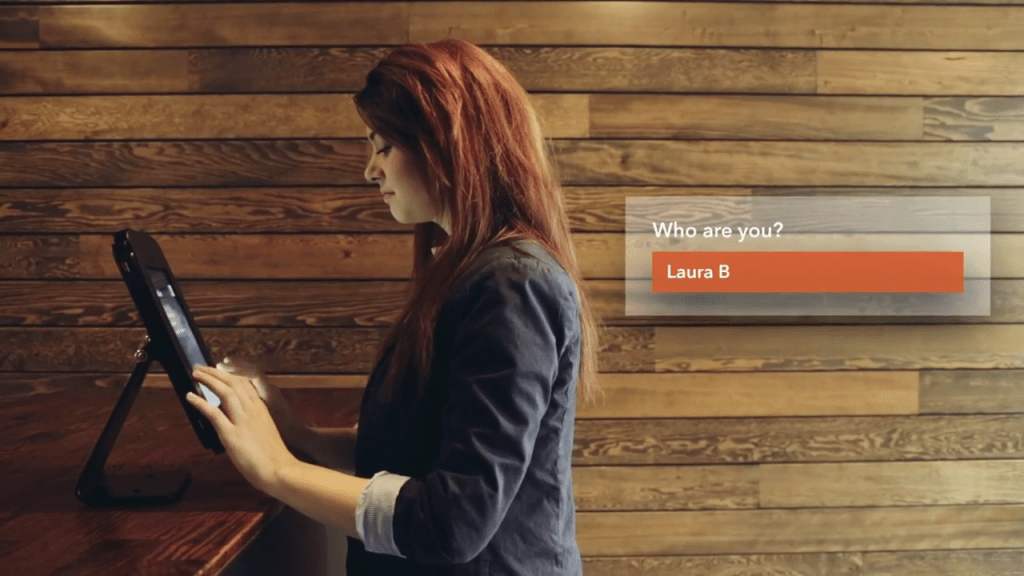 Customer feedback provides business owners with priceless insight to improve their business, products and overall customer experience. 
Asking customers to provide feedback in real-time on site (with a simple survey displayed on a user friendly kiosk) is the most reliable information a business owner can receive – the details of their experience are still fresh, and you don't have to rely on them remembering to do it. It also means that frustrated or unhappy customers are able to vent at the store immediately and directly where it can actually be heard as opposed to complaining about the establishment on social media.
In addition to surveying customers, survey kiosks can also be a great way to collect contact details to help build your marketing lead list. The tablet kiosk can turn any device into a stylish check-in station and requires much less counter space where it is rather limited. Kiosk surveys offer a more visually pleasing experience for the customer, and survey incentives like coupons or free gifts can be prominently promoted on the main screen.
Standard Feedback Questions
Was the staff helpful?
Was it easy to find what you were looking for?
Were you happy with the customer service?
What can be improved?
Top Feedback Kiosks
BrandMe Stand:  As with all our iPad lock and tablet lock devices, the tablet can be continuously charged while in the enclosure and have peripheral cables plugged in while mounted. Our BrandMe stand allows you to utilize a panel for branding, call to action or custom design to bring attention to your interactive display or kiosk. The tilting mount allows the iPad enclosure to be set in either portrait or landscape mode and the stand base offers additional security features, securing the power source and bolting the unit to the floor.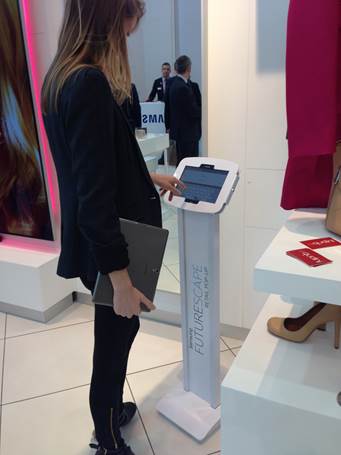 HyperSpace Enclosure: Our newest iPad enclosure, the HyperSpace, is a masterpiece of iPad security and tamper-proof design. Two high-grade aluminum plates secure a molded rugged iPad support that grips the iPad safely in place providing device damage protection. Ten studs hold all the components in place secured with unique security screws fastened through the device to ensure unwanted prying of the frame. The rubberized holder comes equipped with 4 Block Panel Inserts, stored within the frame, so the user can control what level of access you want to provide. Each panel can be slotted to cover the volume rocker, on/off button, audio jack or lightning connector. The rear plate has a 100mm x 100mm VESA pattern and a center wiring channel for cable management.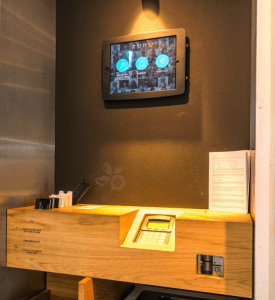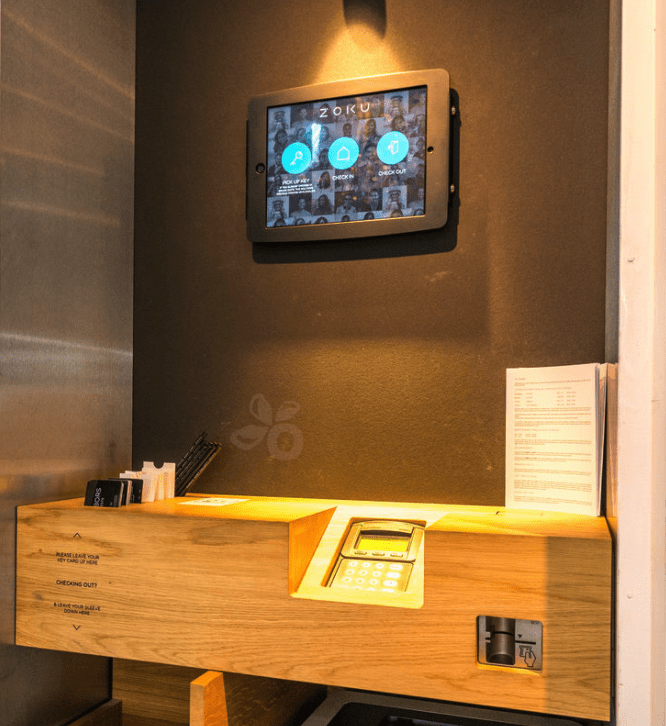 HoverTab: HoverTab Security Stand – Universal Display Lockable stand for any Tablet or Smartphone. The clean looking design Hover Tablet stand is a one of a kind product that can provide you with a simple clean way to securely display your tablet. The HoverTab is a two part system, the first being an adhesive steel plate that connects to the back of the iPad, Galaxy Tab or smartphone. The second is the six inch high stand, sloped at a 60 degree angle for an optimal viewing angle and has 4 inch base for stabilized balance no matter the connected device.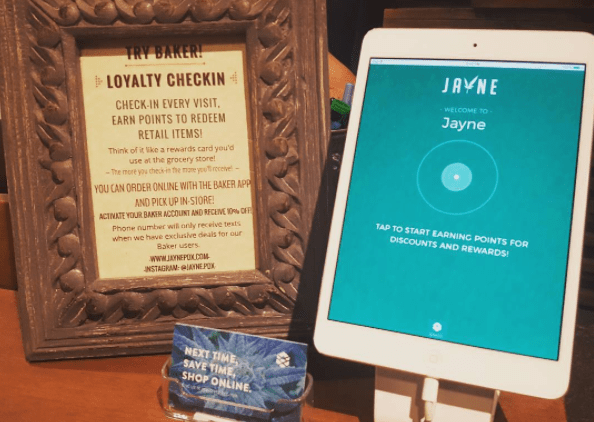 _________________________________________________________________________________________________