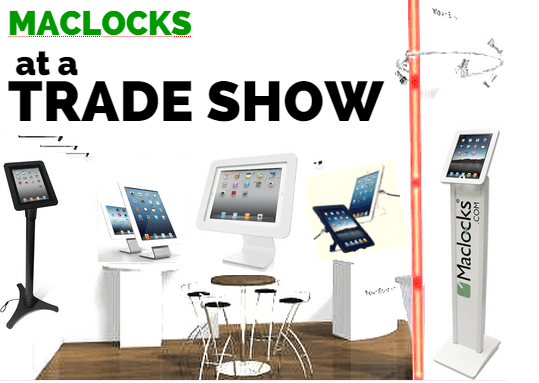 5 Ways to Bring Attention to Your Trade Show Booth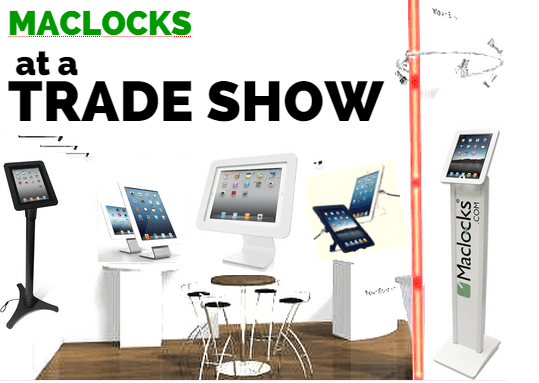 Exhibitors are always looking for innovative ways to attract more visitors to their booth at trade shows. A company optimizing their attendance is just as vital as showing off their new product. Tablets have become the top solution for bringing consumers to a booth, and for keeping them engaged. No brochures or one pager that a company hands out can come close to the personalized interactions that can be developed between the company and the guest using a tablet. However, this is only the case if the tablet is displayed in an impressive, approachable, low profile manner that is attractive to the customer yet safe and durable for the company.  Here are 5 solutions to help you implement the tablet technology into your next trade show or event.
Our wide range of iPad and tablet holders are great for exhibition stands, retail environments, offices, schools, restaurants and the healthcare field. Our solutions offer security and practicality. Maclocks is excited to announce that we will be exhibiting at two of the largest tradeshows in January 2015. International CES will be in Las Vegas on 1/6-1/9, and The NRF Show will be in New York 1/11-1/14.