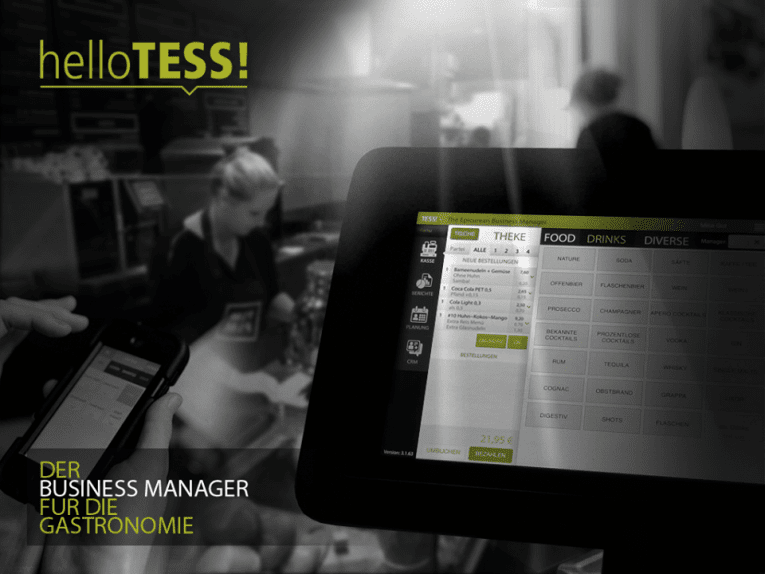 helloTESS! Application is Maclocks Case Study of the Month
Businesses everywhere are deploying iPads to deliver powerful, rapid results from their entire workforce, improve how work gets done, and enhance customer loyalty and detainment. Custom app solutions on iPad are raising the bar for all lines of business, especially in the food industry. It is just as important to have the iPad elegantly displayed and securely locked as it is to have an all purpose application to better your business.
helloTESS! is a perfect example of this, and is recognized as one of the leading iPad POS applications in the industry. This is why we chose to highlight them as our Customer Case Study of the month, and how they use Maclocks iPad Kiosk. To read more about this company and their intuitive application, check out their website http://hellotess.com/ and www.baresti.ch. Get inspired with ideas on how to improve your sales potential and customer experience with apps and display solutions such as shown here.
If your company is interested in joining our Customer Case Study program, please contact us at [email protected] Your company and products will receive more exposure and free marketing to 50,000 business customers a month.