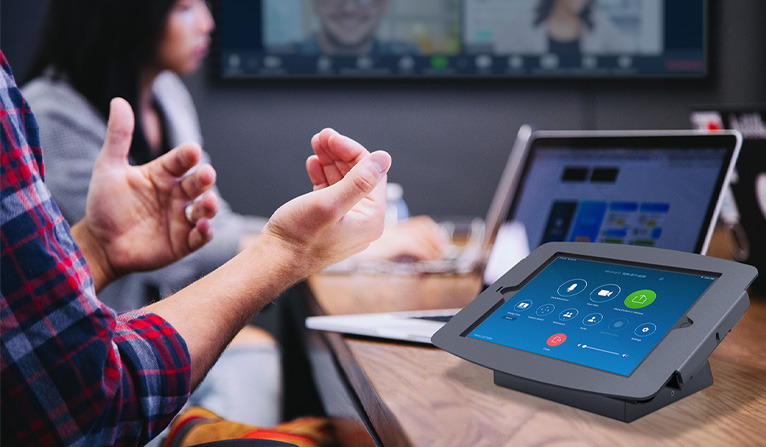 Learn How to "Zoom" Online Like The Pros – Maclocks
Maybe the pandemic has forced you to move your every meeting onto Zoom, or maybe you were lucky enough to invest in Zoom stocks before the pandemic hit; either way, it's almost a certainty that there's no way back to the normal, 'non-Zooming' days from this point in time.
Even once (if?) the pandemic is officially over, the world will have become far more remotely-operated than it was before.
That means one thing: you need to learn how to Zoom like a pro.
Tips and Recommendations for Zooming Correctly
Zooming doesn't come naturally to use all – especially not if you're camera-shy!
But, all is not lost: you too can easily use Zoom and appear professional, no matter where you're Zooming from! Here's a quick list of tips and appropriate conduct to make your online Zoom meetings as perfect and professional as can be!
Use a mount or stand for your device – this will prevent any device shaking, or any accidental knocks (or worse). No one likes feeling sea-sick from having to watch someone else's screen shaking, after all.
Get the right lighting. Don't sit in front of a window, or you'll be backlit…and then no one will be able to see your face. This is very distracting and uncomfortable for your other Zoom meeting attendees! Sit in front of a window when possible.
Make sure your camera and sound are ready before the meeting, or you'll waste time fixing these once the meeting starts.
Get the Zoom meeting online link ready ahead of time – without this, you'll also be wasting your meeting time, not to mention, look unprepared and unprofessional.
Secure your device if you're in a public place. You can easily find a range of cable lock slots and keyed lock slots to adapt to any and every one of your devices.
This is nowhere near an exhaustive list, but these tips alone will up your Zoom game if followed correctly.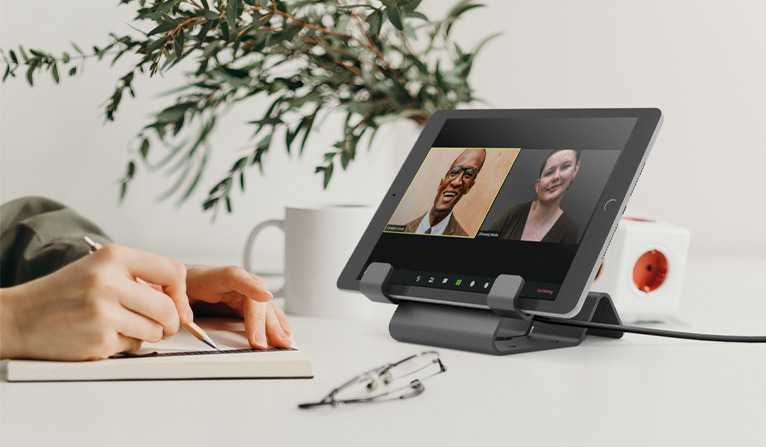 What You Absolutely Want to Avoid When Conducting an Online Zoom Meeting
We all want to look professional when Zooming, despite whatever chaos might be around us. There are certain things you can do to ensure you don't fall victim to your circumstances, and have the best online Zoom meetings, each and every time!
Background noise. Make sure you seal yourself off in a closed room – it's best to shut windows, doors and keep any noise to minimum where possible – this includes children and pets that may be lurking on the periphery!
Avoid distracting backgrounds. Whether that's a backlit window (see above), a noisy-looking wall or personal photos or trinkets, you want to maintain an aura of professionalism.
Dress appropriately – wherever you may be, and especially if you're no longer in an office environment, you still need to look the part.
Close any unnecessary or sensitive tabs – you never know when you might be asked to share your screen, and how many tries it will take for you to do that (and what other meeting attendees might see on your screen during these attempts).
What Are Some of The Best Devices to Use For an Online Zoom Meeting?
This is ultimately up to the user to decide: Zoom, as a software or web app, is available to use on pretty much every device, and you can easily access Zoom on Mac, including all iOS devices. Zoom for Android is also an option, via dedicated app. Zoom is also popular on tablet devices, desktops, and you can even hold Zoom meetings on TV.
There are, of course, benefits and drawbacks to Zooming from each type of device. Luckily, Maclocks has a Zoom Capsule range of solutions to keep your Zoom meetings secured, professional – and take a lot of the worry and panic out of any device accidentally falling (or worse!):
Tablet Kiosk Conference Room Capsules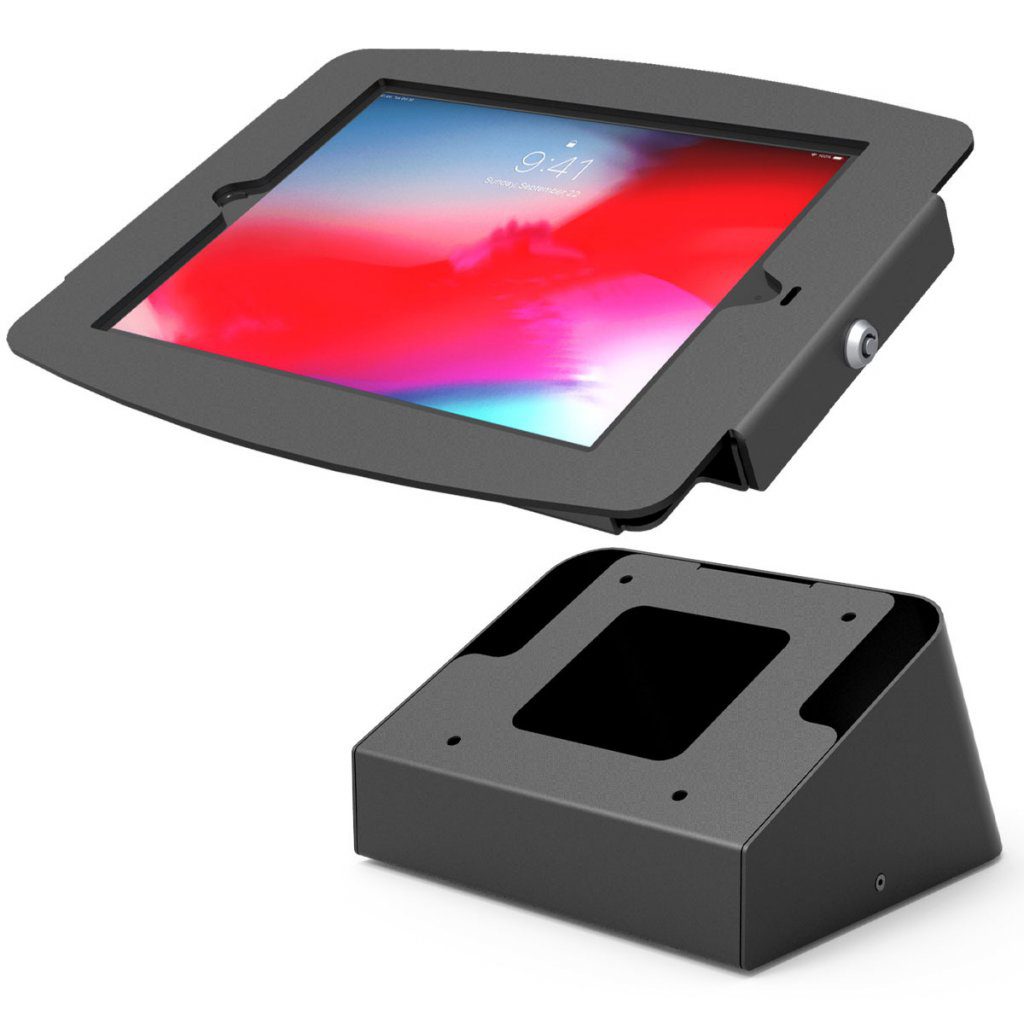 For tablets, there are two main things to be aware of: accidental drops or falls, and (if you're in a public place) theft.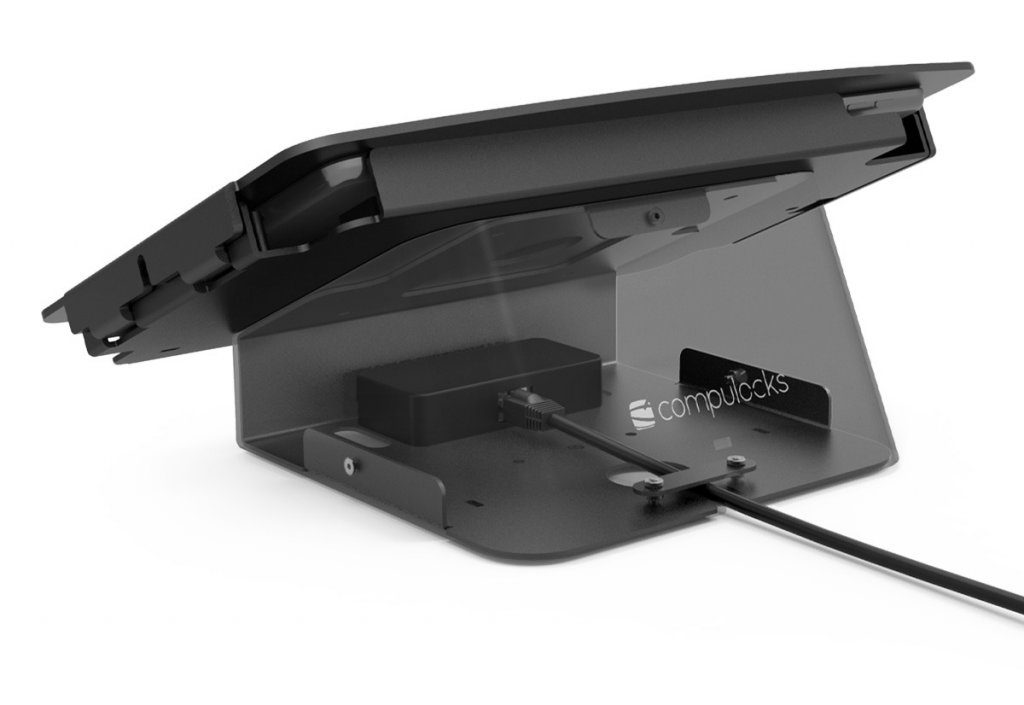 Luckily, there's a solution for both of these occurrences: if you're managing a Zoom conference room on iPad in your office, the iPad Kiosk and AV Conference Room Zoom Capsule will keep your device secured and bolted to any flat surface, complete with a 25-degree swiveling mount.
For iPad Zoom meetings taking place in a public place, the iPad 9.7 Lock and Security Case Bundle will cover all your security needs, as well as the iPad Lock & Security Cover with Rotating Stand.
For non-iPad Zoom use, Maclocks has the Universal Tablet Security Holder and Lock for use when you're out and about (just remember to double-check those tips on how to professionally Zoom from anywhere, above!), as well the Hover Tab Security Tablet Stand for secured, in-room Zoom tablet meetings. Maclocks also has dedicated solutions available for Galaxy Tablets, as well as Surface Pro/Go Zoom meetings.
Cable Lock Solutions for Every Device – Phones, Tablets, and Laptops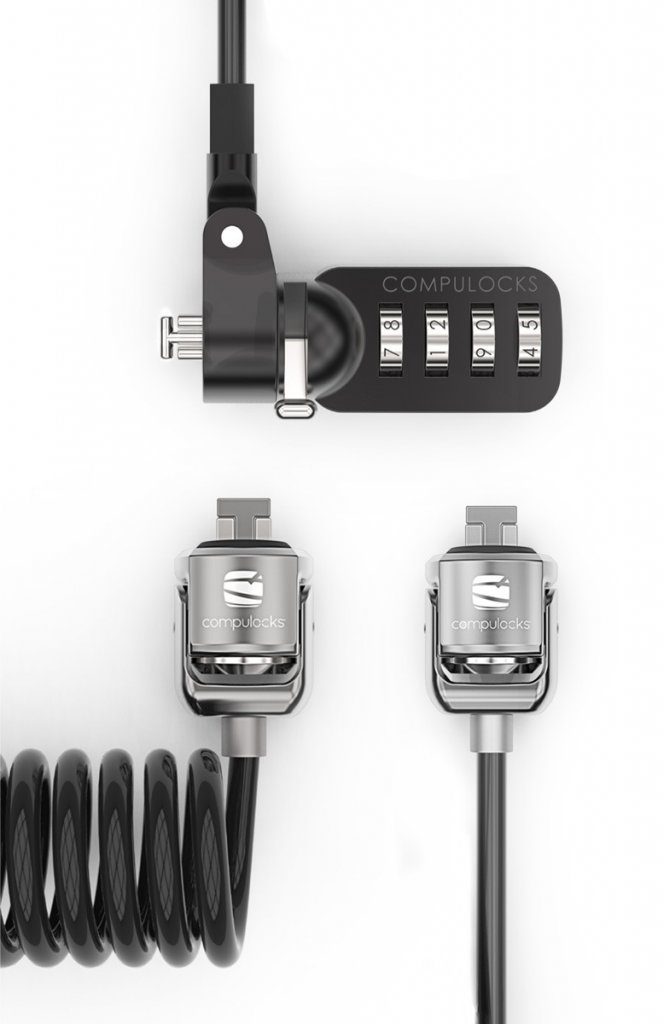 If you do decide to take your Zoom meeting away from a dedicated conference room or quiet area, Maclocks' range of cable locks will help keep your device secure.
The Universal Security Keyed Cable Lock will ensure that only you can handle your device, securing it via lock and key, while the Universal Security Combination Cable Lock means you don't even need a key handy to remove your device when the time comes. Also with a looped-end, 'anywhere' tethering solution, the Universal Security Keyed Coiled Cable Lock could be the answer to all of your needs.
Online 'Zoom' Like a Pro
While none of us know how or when the pandemic will be over, we can be sure that Zoom meetings are here to stay, and will even become a staple of our daily business lives going forward.
That means, you need to make sure you 'do' Zoom in the most professional way possible: secure your device – either to a surface or via a security cable lock, present yourself properly and test your device's sound and camera out before the meeting.
Happy Zooming, and good luck!