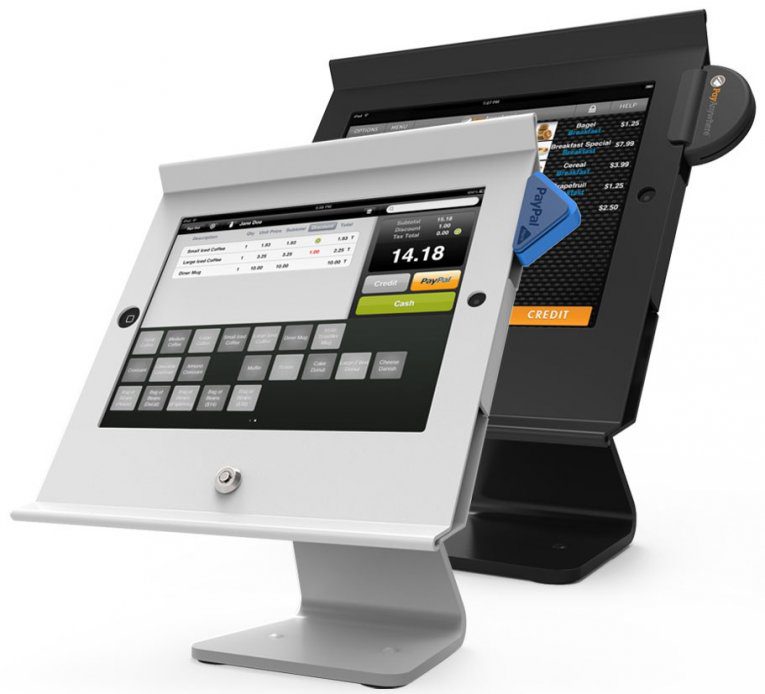 POS is Pointless Without a Tablet POS Enclosure
Point of Sale (POS) solutions have come a long way from being cash register bolt on applications. The tablet is the new cash register, and it is the cornerstone piece of retail technology, which is why it needs the perfect tablet POS enclosure.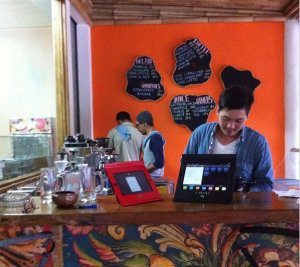 (Photo courtesy of APS Lavu Indonesia using Maclocks Slide Basic Line)
Deploying a tablet POS stand can reshape a business in numerous ways. The tablet technology of today brings the point of sale (POS) to the customer which creates convenience and faster service. Tablet POS provides many advantages to businesses in the form of higher potential sales, lower costs, and greater opportunities for customer engagement while also giving them the flexibility and mobility they need in today's world.
"70% of retailers prefer Tablet POS because of screen size, ease of use, affordability and other factors" according to a survey done by Aberdeen group. It is their ease-of-use and low maintenance that make them a simple solution for any size or type of business to implement, especially retail and restaurants. However, if the POS Tablet is not displayed strategically, it becomes a pointless system.
Maclocks offers a wide range of hardware solutions to suit the POS needs of any business. This includes various options of kiosks, enclosures and stands that support POS credit card readers with different levels of security and functionality. Those three levels are Universal Solutions, iPad Enclosure POS and Custom Solutions (as seen in the solutions designed especially for ID TECH and MagTek card readers).
Universal Solutions (HoverTab& Cling-On)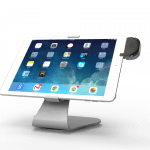 Hardware solutions that secure any tablet •High security solutions allow for full functionality of the tablet •Turn any tablet and card reader into a total POS Solution •Viewable in both orientation modes •HoverTab provides quick release for mobility
iPad Enclosure POS (The Slide Basic Line)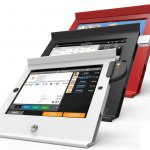 Secure, durable and lightweight •Easy display solution as a POS register •Integrates Maclocks POS enclosure with a simple stand •Support a variety of card readers and peripherals •Can be secured to a table or locked with a cable lock
Custom Solutions (ID TECH and MagTek Enclosure Kiosks)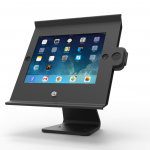 Specially designed for ID TECH and MagTek card reader compatibility •Enclosure compatible with Maclocks full variety of stands and mounts •Stand options include tillable screen for safe customer interaction •Secures the ID TECH and MagTek card readers in the frame •Logo and branding customization available upon special request
If you would like a custom solution for your POS card reader or tablet please contact us as [email protected].
ID TECH: International Technologies and Systems Corporation, DBA ID TECH, designs and manufactures a wide range of Automatic Identification Products and components, which include MagStripe, Smart and Contactless Card Reader/Writers, Bar Code readers, CCD scanners, POS Keyboards, and Secure PIN Entry products. ID TECH supports its customers with standard products and custom solutions for the Point of Sale, Hospitality, Access Control, Transportation, Gaming, and Kiosk Industries. Our products are feature rich and provide practical, economical solutions to our customers needs.
MagTek: MagTek is a leading manufacturer of electronic systems for the reliable issuance, reading, transmission and security of cards, checks, PINs and identification documents. Leading with innovation and engineering excellence, MagTek is known for quality and dependability. Its products include secure card reader/authenticators, encrypting check scanners, PIN pads and distributed credential personalization systems. These products are used worldwide by financial institutions, retailers, and processors to provide secure and efficient payment and identification transactions.