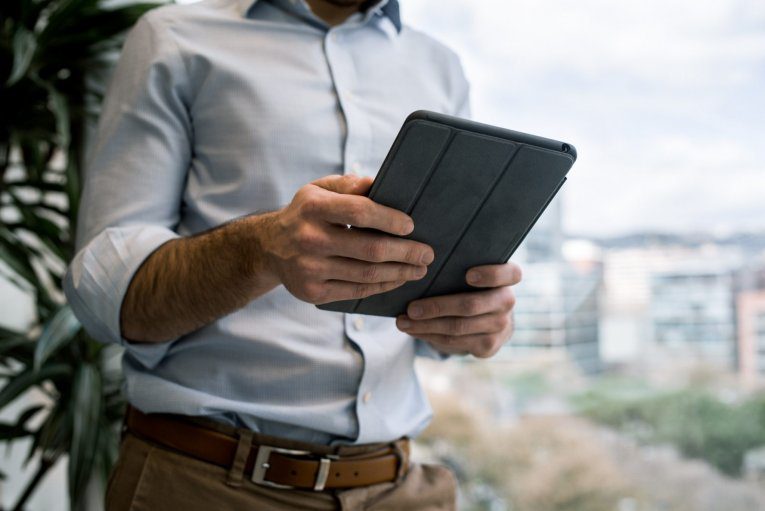 How Can Tablets Improve Customer Experience in Hospitality?
Customer experience in hospitality – why you need to pay attention to this concept?
We live in a world where the customers are tech savvy, getting used to "online-offline" combined experience and prefer to visit places where technology is embraced.
Technology is a vital part of the customer's journey and there are so many ways you can incorporate it to drive better experience, sales and loyalty.
Tablets are a great, cost effective way to implement numerous different usages, that can help you achieve better experience and results.
The great thing about using tablets in the hospitality industry is that these units are very small. You do need a floor stand, wall mount and other dedicated accessories, true. But it's a great investment because you get to keep customers informed. And you can also make their shopping experience better too. You can use tablets in hotels, restaurants, cruise ships, amusement parks, convention centers, co-working spaces and a variety of other locations.
Digital signage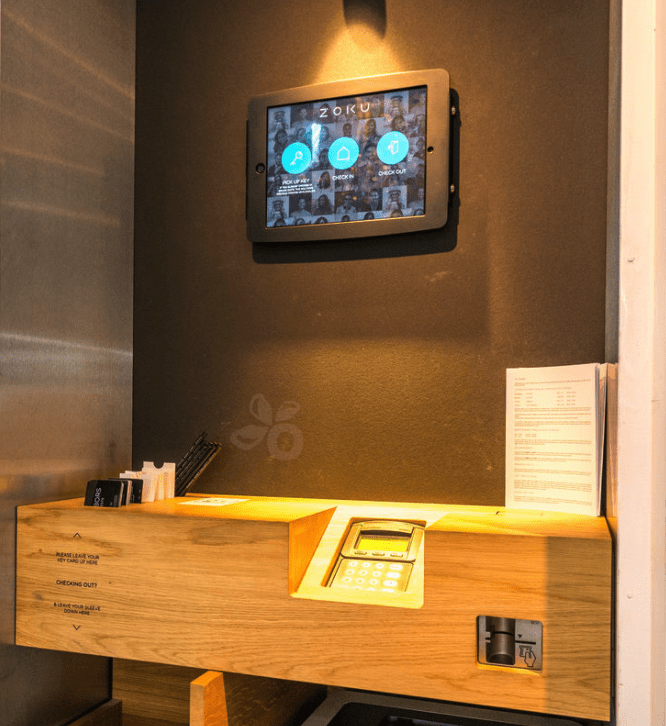 Show useful information to your customers, use it for branding purposes, the sky is the limit. This is the beauty and versatility of tablets. you can show what you want and place it wherever you want.
Without a doubt, tablets need to be protected, against theft and also tamper. Gladly there are easy to use solution that will help you securely display your tablets wherever you like – mount it to a desk or table, wall or on a floor stand.
Ordering service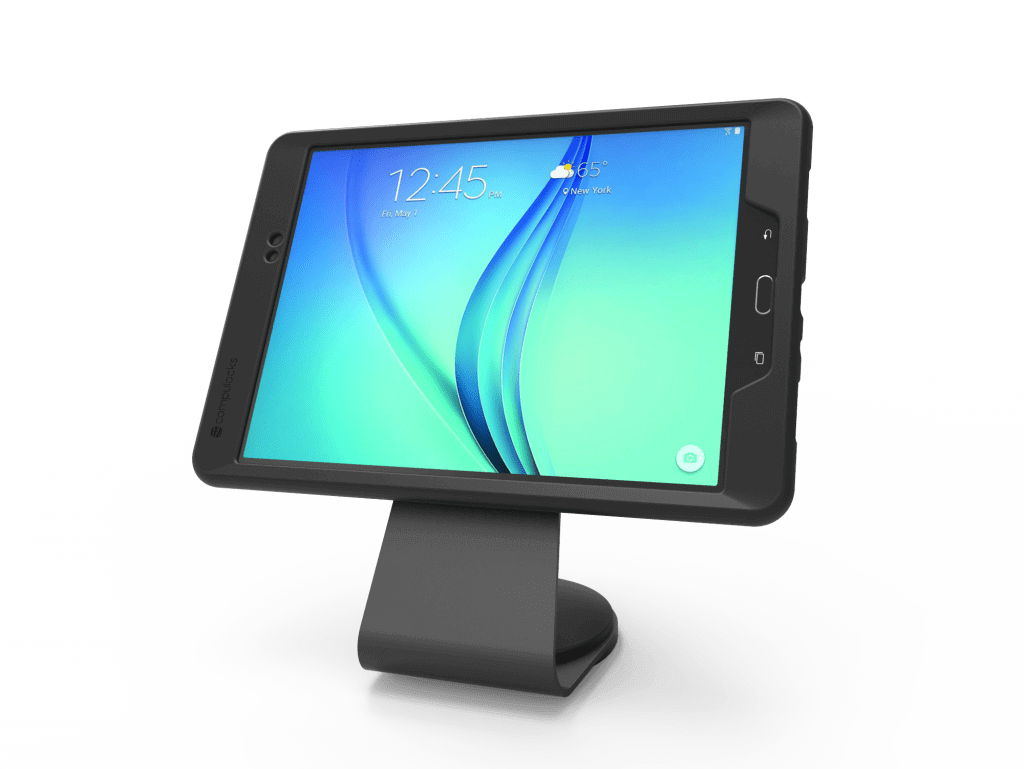 Surprise, it is not only for hotels…
It will work at convention centers or co-work space etc, to ensure that customers get the service and products they want, it also delivers good results at office buildings where employees get the support and assistance they need without a problem.
This system also boosts communication between the hospitality service provider and the customer. And that obviously delivers a much better and more comprehensive user experience that everyone can appreciate and enjoy.
Save time and money on printed menus and service guides, no need for someone answer the phone either…
Place the tablet on a stand and secure it, so easy…
Receptionist kiosk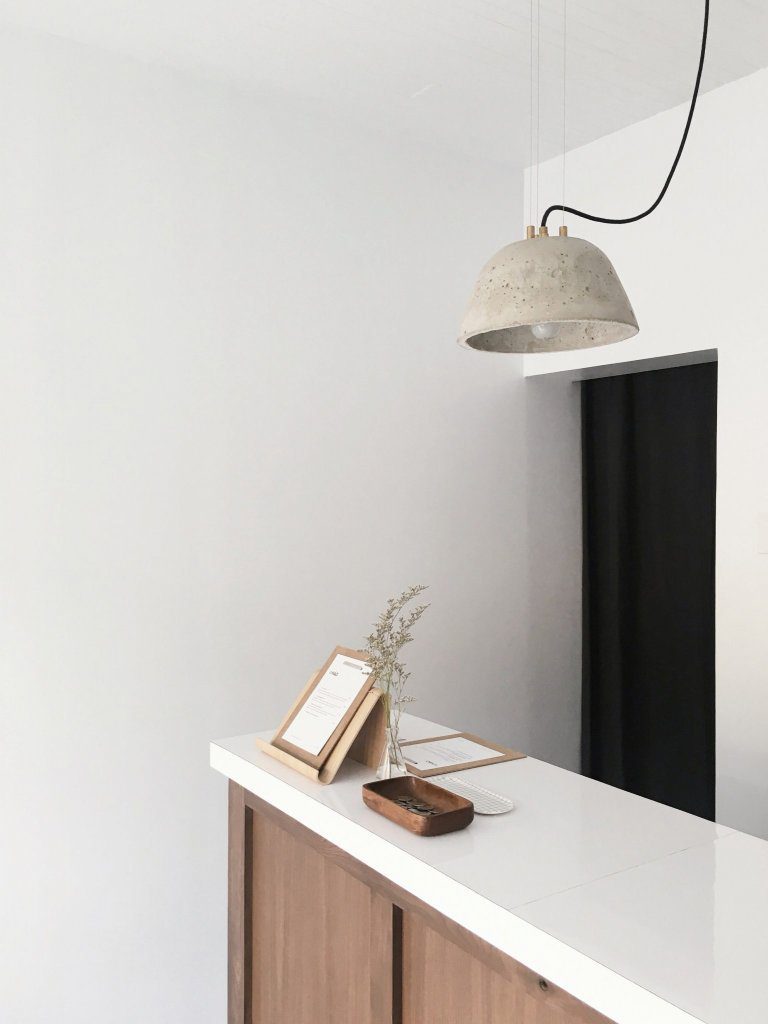 In a hotel, airport or even convention center, if you are facing the customer, adding a tablet to the receptionist station can save valuable time providing better customer experience.
Just for example, having the tablet on a stand that rotates towards the customer for signing, can shave off time…multiply it by all the customers you see, and you saved manpower, money and time both for you and the client.
Having tablets is much cheaper than installing numeroues laptops, PC or all-in-one systems, and hey…we love to save money.
This system can also have a badge printer, and that will make it easy for the customers to interact with one another, understand if they have any mutual interests and so on. Every little thing matters and the addition of tablets can bring in front some rewarding results all the time.
Feedbacks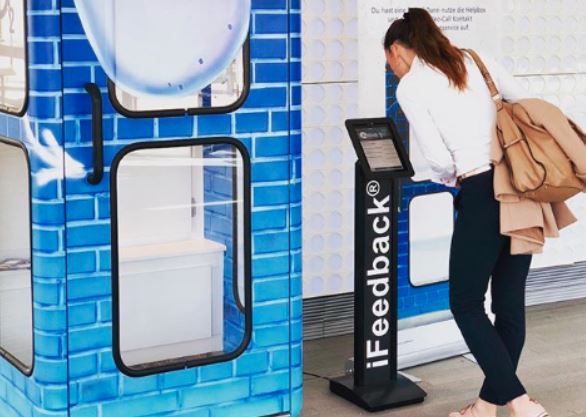 Without feedback, you can't assess your service or finding any problems on time. In order to provide great customer experience, issues must be fixed to meet the customer's expectations.
Tablets can be a great tool to collect this vital information.
Add tablet stations with floor stands or wall mounts and let your customers review your business
The touchscreen input certainly appeals to customers because it offers a fast way to share their feedback. And you do get to learn a whole lot from that. It's a minor investment, but it always delivers the value and outcome you want without that much of a hassle.
Access control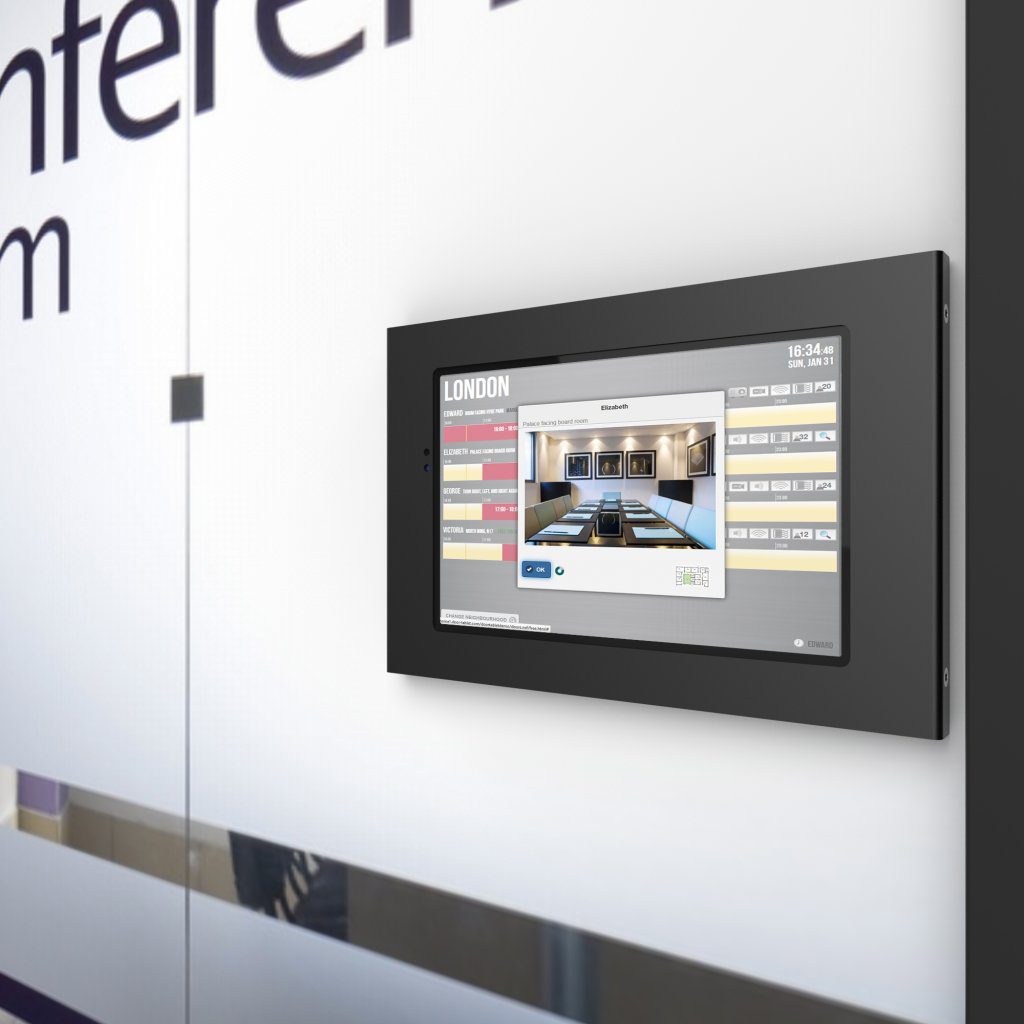 Another great thing about tablets is that they can also be used to deliver access control to customers.
Access to a room, meeting room etc, with a simple code, NFC or even with integrated fingerprint readers. Great way to show your customers how advanced is your business.
Conclusion
In conclusion, using tablets for the hospitality industry is extremely helpful.
Not only you can provide with a better way to communicate with your customer while improving their own customer journey, it also saves you money and time.
Digital signage, self check ins, self ordering, feedback collection and so many other usages.
Of course, you do properly and safely mount your tablets, and gladly we at Compulocks have all the solutions you need under one roof.
Compulocks provides state of the art secure display solutions for any model, make and industry.
Don't hesitate and include tablets within your hospitality business – getbetter customer experience, better reviews and a more professional appearance in front of your new clients!
More blogs you may find interesting