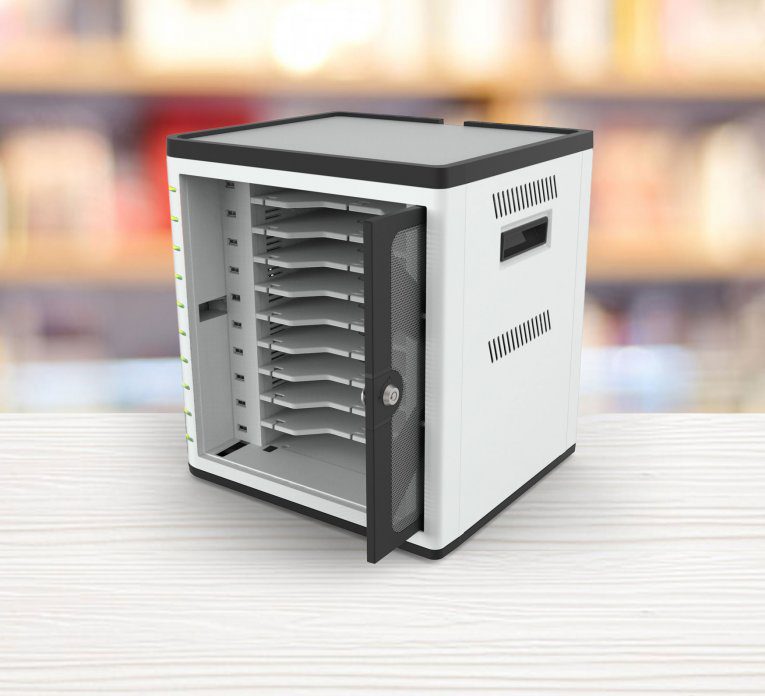 7 surprising benefits of charging cabinets for businesses
If you own or manage a business that is currently using or plans on using tablets such as iPad, Microsoft Surface, Galaxy Tab or other Android devices, you must keep reading!
In one way or another, the future of many businesses will become a digital one, if they have not already.  Whether communicating with customers, processing transactions or managing business operations, tablets, phones, and other mobile devices will continue to become an integral part of many businesses and are here to stay.
The use of mobile devices in a business can:
broadcast an attractive tech-savvy image
boost employee productivity
improve customer experience
save money through efficiency.
These are all great benefits, if the mobile devices are on-hand where they are needed, are properly charged and are updated with the proper software. Devices that are lost or stolen, inadequately charged or not operationally up to date, will negatively impact a business.
By preparing the infrastructure necessary to support the transition to mobile devices in the workplace, businesses can ensure that tablets, phones and other mobile devices are effective in providing their desired function and be a positive impact on the business.
Compulocks is a provider of many different charging and syncing solutions including multi-port chargers, countertop charging station to charge and organize multiple devices, countertop and wall mountable locking cabinets with charging and syncing and carts for charging and transporting large quantities of tablets, as well as battery packs to keep charging on the go.
Getting back employee work time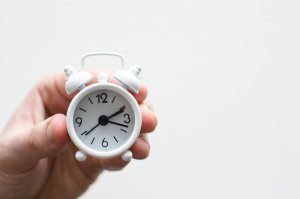 How long do you think your employees take each day looking for their iPad (whether or not it is work related), waiting for their iPad to charge, or syncing their iPad? You might be surprised.
With a dedicated charging station such as the Universal Charge and Sync Cabinet, you can save considerable employee work time, and hey…time is money!
It may only be a few minutes each day per employee, but multiply that by the number of your employees and workdays for a year and you can be certain to recoup your investment in short order.
Securing more quality customer time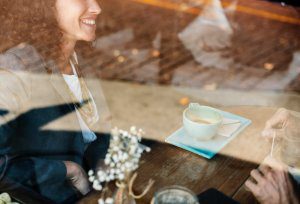 If your business provides the tablets for customer experience, for example, tabletop iPads in a restaurant for self-order and kids' games – you know that the tablets always need to be charged and ready.
Actually, even better to have some tablets as a backup, securely charging and ready for deployment.
Having your tablets always up and running will keep your customers engaged with your business and improve their experience.
Quid pro quo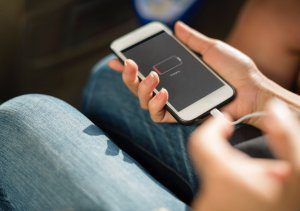 Just imagine, your customer walks into your business and sees a sign – charge your tablet or smartphone for free. Wouldn't that be great?
Running out of battery can be stressful and most certainly make your customers less in the mood for spending time and money at your place.
So stop imagining and make it real!
Why not provide a charging station for your customers for free?  The truth is, we all know there is no such thing as a free lunch, right?  If a customer wanders into your business and plugs in his iPad or mobile device for a recharge, he or she is likely to linger in your store thereby improving potentially for that customer to purchase something.
Security, security, security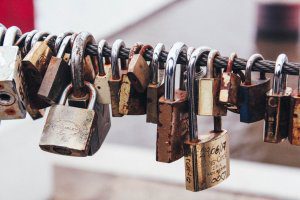 Whether you are supplying your employees, customers or students in the case of schools with iPads or other mobile devices, or merely providing a place for charging, security is always a major issue.
You don't want your investment in mobile devices exposed to theft and if you choose to offer charging to your customers, you certainly don't want your customers device at risk either.
Charging stations are secure and thus reduce the risk of theft and will enhance security, not only from the risk of individual devices being stolen but from the risk of cables being lost and units being misplaced.
Syncing multiple devices – yes…charging cabinet can also do that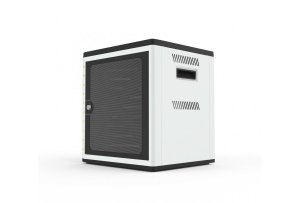 The new generation of iPad charging stations such as Compulock Brands Universal Charge & Sync Cabinet can sync multiple devices at the same time.
This not only saves time having to update software on devices individually but also ensures that all of your employees and customers have the most up to date information on the mobile devices they are interacting with.  It reduces the risk of not syncing all of the devices, which can result in critical apps not being downloaded onto all devices and your employees being left out of developments.
Finally, it ensures everyone is working with the same software and data.
Save money with your iPad charging station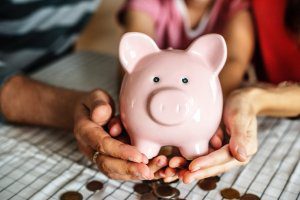 Not only can an iPad charging station help you save money in the long run by reducing theft, but they can help save money by reducing the need for extra resources in order to manage and maintain the devices, loss of chargers and accessories or breakages.
Moreover, these charging stations are portable and can be transported from one area of your business to another on a predetermined schedule, so you don't need to maintain a charging station in every room.
Charging cabinet keeps accessories intact and tidy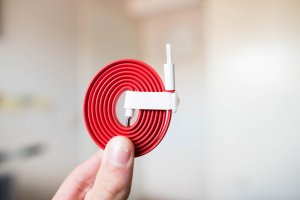 No more messy cable ties, or lack of plug sockets.
With an iPad charging station, you can charge multiple units using just one wall plug, and keep device cables safe inside the charging cabinet.
This not only reduces the likelihood of cables getting lost or stolen, but eliminates multiple cords that could lead to a trip hazard and organizes cables that would otherwise create a messy work environment.
Compulocks Brands provides many innovative hardware security and display solutions for improving customer experiences. The charging station is only one of many.
More blogs about improving customer experience:
Compulocks 'New iPad' Security Solutions Are Designed for the Classroom
How to improve guest satisfaction in the 21st-century hotel experience