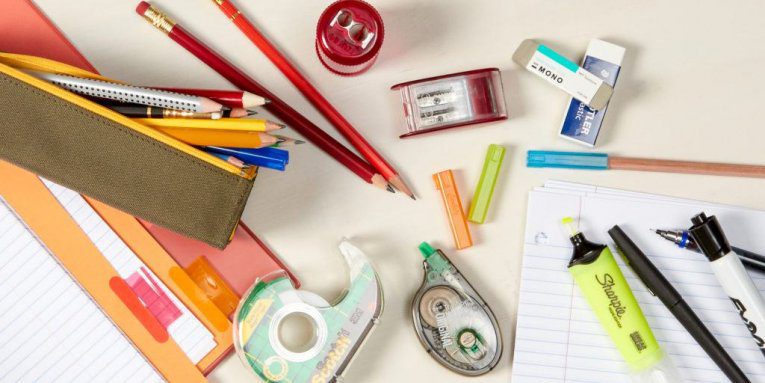 3 Smart Ways Students and Teachers Can Use Technology
Parents, teachers and students are embracing all that technology has to offer in the classroom and using these tools to fully enjoy the benefits that education technology can deliver.
It's the most wonderful time of the year…. nope, not the one where Santa Claus comes to town, the other one, its Back to School time!
Kids will now be changing gears from lazy days of summer filled with pool days and ice cream to full days in the classroom and hitting the books. The end of summer can often be harder on the parents than it is on the students, as the parents are the ones who have to enforce that adjustment. Some might be so used to this routine that their Amazon shopping cart fills itself up with school supplies, while for others this is their first go around at it.  Either way, parents need to start realizing that the times they are changing.
School supply shopping is no longer about pencil cases and knapsacks (although those are still important), but about devices and the necessary security solutions that go with them.
Keeping up with the trends
One of the most in-demand (many times required) items for students going back to school is a tablet.
While there are some institutions that supply their students with tablets, many don't, and it is on the parents to purchase these costly items.  Therefore, it is also on the parents to be sure these devices are secured and insured. Anytime you consider purchasing a tablet, you must consider the tablet security lock or security stand that will go with it to ensure its safe keeping.
According to a study by IT Trade Association CompTIA, 75% of educators think that technology has a positive impact in the education process. Technology-based teaching methods and resources effectively engage students and build their skills, so it is quite advantageous that schools require their students to all use a certain device (just like we used to be required to have Number 2 pencils).
For example, an iPad. That way, the faculty and the students are always in sync and won't have to waste valuable learning time trying to explain to each student how to find their required reading on a tablet that is different from everyone else's.
Secured tablet mount can improve the classroom experience
Educators at both the K-12 and university levels are always finding new ways to use a tablet, and these new uses create new needs, so it is important for a school to acknowledge which accessories are right for their classroom. Many schools take it upon themselves to be equipped with solutions that enhance digital devices, such as an iPad security holder.  The right tablet mount can improve the effectiveness of a tablet in the classroom and certainly assist teachers in providing an educational and informative session to their students.
Here are some favorite ways students and teachers can take full advantage of their displayed gadgets in the classroom.
Delivering Content
With a tablet in the classroom, you can easily invite and bring an expert into your classroom to help expose your students to new ideas. This is a modern take on traditional lessons.
Some great ways to do this is with Skype and Google Hangouts. There are many educational sites that list guest speakers who will voluntarily speak about their area of expertise.
A nice way to get the students involved and participating is to make a contest and have them each prepare 2 questions to ask the expert. Then select a handful of winners who will get to ask the guest lecturer their questions. This is fun for the students because it gives them an opportunity to speak to an expert firsthand, and can help lighten the workload of the teacher.
Another way of bringing in a guest expert on your topic of choice is with podcasts. There is a endless range of podcasts, and there are even those that have author interviews, probably with authors of books on your syllabus, or lessons of a curriculum related topic. A great lesson idea would be to have the students make their own podcast (better for a high school class).
Visual Storytelling
By incorporating digital images in the classroom, teachers can encourage students to create narratives for historical events.
This is a great exercise that stimulates their imagination while also tests them on what they learned about a certain event. A teacher simply needs to find a relevant image on the tablet, display it in class on the tablet security stand, and then have students describe the image being displayed, such as the location, the year, etc.
This is a useful practice to empower students to use inductive reasoning to tell a story, while enabling them to freely exercise their originality. This is also recommended with videos, and there are countless top rated educational videos and tutorials on YouTube, Edutopia and WatchKnowLearn.org.
Share an Online Class Calendar
This is a favorite of parents and teachers, but typically not of students. To ensure students are always informed regarding the content they'll be tackling in class or the homework they have for the week, create and share a class calendar that details lessons and highlights important dates.
A simple yet useful tool for this is Google Calendar. The calendar helps keep both the students and the parents informed and organized, so a student has no reason to miss an assignment or not be fully prepared for a class or a test.
Technology is here to stay
While the best teaching models will always rely on personal communication, technology can truly enhance student learning. Tablets are rapidly replacing our textbooks, and it is vital for educators to help in developing students' technological skills so they are prepared to enter the workforce, full force!
Just be sure those tablets stay where they belong with a tablet security lock.
We have great simple solution for security display and anti-theft solutions, for any pc, laptop ot tablet.
About Compulocks
Hardware manufacturer Compulocks is the premier designer, manufacturer and global leader for innovative security and display solutions for Apple, Samsung and Microsoft devices.