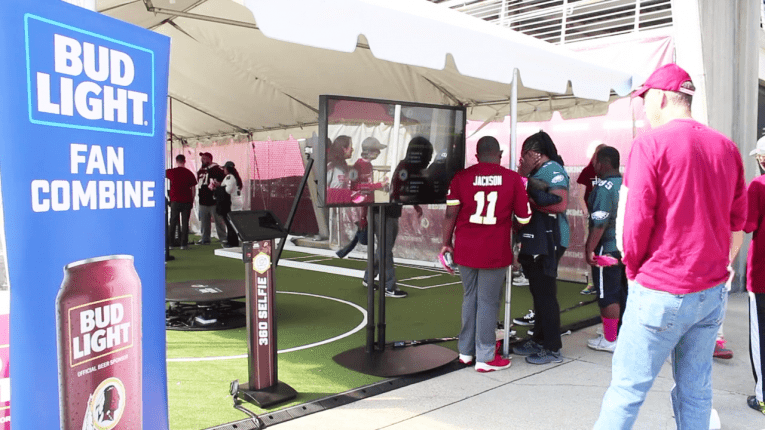 Compulocks is First pick for Leading Sports Teams
Corporate companies in all fields have turned to sporting events as the perfect platform to drive awareness of their own products and are constantly trying to reach fans and make an impact on them. Compulocks has been fortunate enough to receive many big breaks where we were selected to be a part of events for the National Football League (NFL), National Hockey League (NHL) and Major League Baseball (MLB). Since Microsoft Surface is the official tablet of the NFL,  it was only fitting that our 'Surface Floor Stands' were used for a Bud Light / NFL event at the FedEx Field.
Check out the clip below to see the Surface Stand in action!
For the entire season of 2017, all those attending home Redskins games had the unique experience to participate in player combine activities like the broad & vertical jump, the Wonderlic test along with a few other customized activities at the Bud Light Party Pavilion at FedExField. Fans were given branded RFID bracelets to register their information so they could scan and check in at each Compulocks Surface Stand station.
Participants scores were automatically registered and compiled in an email that was sent at the end of the day. The top performers were also prominently displayed on a leader board. One tablet station that stood out was the 360-degree selfie platform that allowed fans to create a one of a kind slow motion selfie video that was easily shareable on social media.
Surface Floor Stand: Space BrandMe 
Surface Kiosk is an innovative Surface stand offers a complete and affordable solution for a custom branded security kiosk. The Space Surface Enclosure features rounded edges and open corners for improved ventilation and allows for limited access to buttons and inputs. As with all our Surface lock and tablet lock devices, the tablet can be continuously charged while in the enclosure and have peripheral cables plugged in while mounted. The BrandMe stand allows you to utilize a panel for branding, call to action or custom design to bring attention to your interactive display or kiosk. The tilting mount allows the Surface enclosure to be set in either portrait or landscape mode and the stand base offers additional security features, securing the power source and bolting the unit to the floor.
Space BrandMe Floor Stand Includes:
* Lockable high grade aluminum enclosure
* BrandMe Floor stand with Tilting display mount
* 2 keys
Specific Product Part Numbers:
Black Surface 3: SKU 140B518GEB Surface Pro / Pro 3 / Pro 4: SKU 140B540GEB                                               White Surface Pro / Pro 3 / Pro 4: SKU 140W912SGEW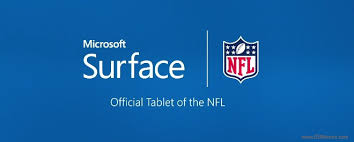 For help choosing which product works best for your event, contact [email protected] .