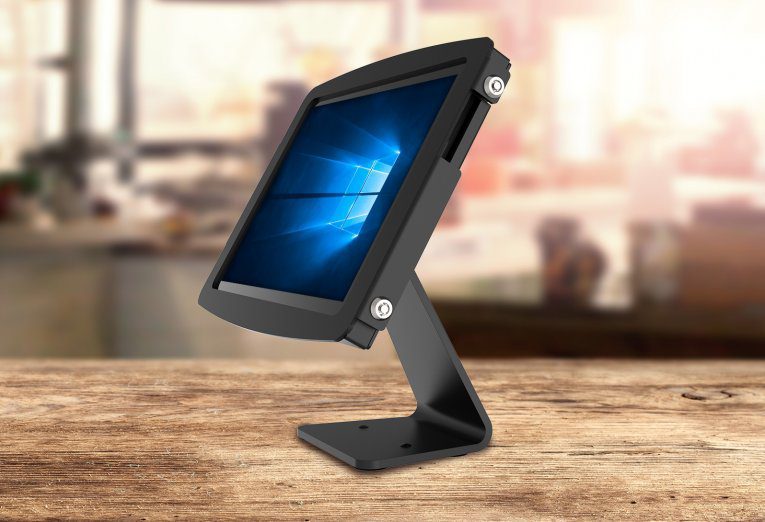 How can a Surface Pro Tablet Modernize Customer Experiences
It's all about the customer experience
In our days, retailers need an innovative way for brick and mortar stores to stay relevant with the current e-commerce trends.
Engage with the customer, provide him with information, making the in-store vibe amazing and so much more…
Tablets are a great way to provide these needs, and Microsoft Surface line including the Surface Pro is a great alternative to the iPads. Yes…not everyone in this world love iPads…We have android lovers, windows enthusiasts as well. Surface Pro tabs are good and reliable tablets which can certainly provide the retailers all he or she needs.
A tablet such as Microsoft Surface Pro, enables retailers to deliver personal, and unique customer experiences by enabling digital transformation and capturing data-based insights to drive growth. However, just as important as the tablet, is how it is physically displayed and positioned in the store.
Surface Pro as a way to enhance the in-store experience
The main reason people continue to shop in stores as opposed to only online, is because of the need to experience first-hand the look and feel of the item they are considering.
Once customers are in the door, it is up to the retailers to further enhance the shopping experience with interactive displays, branding, information and even self-checkout kiosks throughout the store.
Answer your customers' questions before they ask you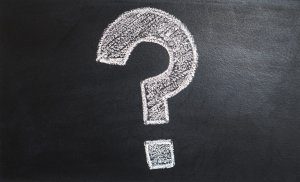 Sometimes customers have a simple question about products, but if they need to wait for assistance, obviously it takes time, and absolutely costs the retailer money in lost opportunities and the cost of labor.
Securely displaying a Surface Pro tablet in a Surface Pro Mount with a digital catalog or Q&A app, is a great way for customers to learn more about the item they are interested in on their own, no longer having to wait for assistance.
It is also a simple yet attractive way of offering shoppers the opportunity to browse the full catalog of products so retailers no longer need to be limited to only selling the items on display (which is a common circumstance due to space in the store), but can now show everything they produce.
Simplify your customers' shopping experience, save yourself time and money – it's a win-win situation.
Connect the offline with online for a 360 experience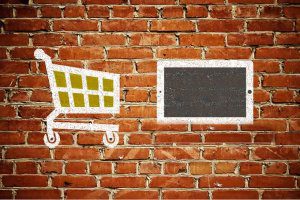 Tablets have had an impressive growth in the last years, and their popularity is only increasing. With installations of secure tablet stands and kiosks, such as a Surface Pro Kiosk Stand and Surface Pro Mounts, customers can spend more time purchasing and less time wondering and wasting.
With a secured tablet placed in front of the customers, they can even create wish-lists in the store that are emailed to their personal account. Many large retailers, such as Macy's, are using Surface tablets to transform retail for the digital age.
In-store branding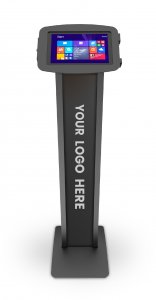 For establishments looking to promote brand awareness, a Surface Pro Stand (floor stand) is a great option.
Instead of using printed signs and flyers, the stand securely displays the Surface tablet that alerts visitors to special offers and sales, and allows for virtual customer check-in, while the brand-able panel on the stand can promote the brand name and hashtag.
The obvious advantage of this being the advertisements and promotions can change quickly and seamlessly, avoiding wasted resources and time on paper and printing, and can even be targeted to the search data stored from the user. Customers using the Surface tablet in the Surface Pro Mount can be served 'interest appropriate' promotions, and products based on their search history.
Digital coupons and discounts can be allocated via the Customer account, eliminating the need for coupons to be cut out, saved and brought into the store when shopping.
Surface Pro as self-service Point of Sale solution
The most revolutionary way retailers are using the Surface Pro Mount is to display a Surface as a self-service Point of Sale solution, and there are endless options of POS software to choose from to accommodate anyone's needs.
It can even allow the customer to handle the product payment themselves, saving them time and the retailer money, as it eliminates the need for as many sales associates. The digital POS solution is also a more environmental alternative because it removes printing of the paper receipt which can simply be emailed.
Compulocks Brands provides companies across the world with innovative securely displayed POS solutions.
Learn more about our solutions for Surfaces Pro POS here.
Conclusion
Stores that embrace this technology have found a 20% increase in revenue, because they can handle more transactions at a faster speed, reduce the lines and waiting period, and guarantee greater customer satisfaction and retention!
Cleverly installed apps and a clean navigation system will answer all the customer's questions, help remove all potential stumbling blocks delaying a sale, and result in faster transactions and fewer returns.
Empowering a retail establishment with modern engagement tools that are securely displayed, whether it be in the Surface Pro Mount or even just securing it with a Surface Lock, can improve the in-store retail experience, while also increasing your customer loyalty and most importantly, sales.
Find out more about our Surface Pro lock here.
About Compulocks
Hardware manufacturer Compulocks is the premier designer, manufacturer and global leader for innovative security and display solutions for Microsoft, Apple and Samsung devices