Tabesto, a new experience for customers, a powerful sales tool for restaurateurs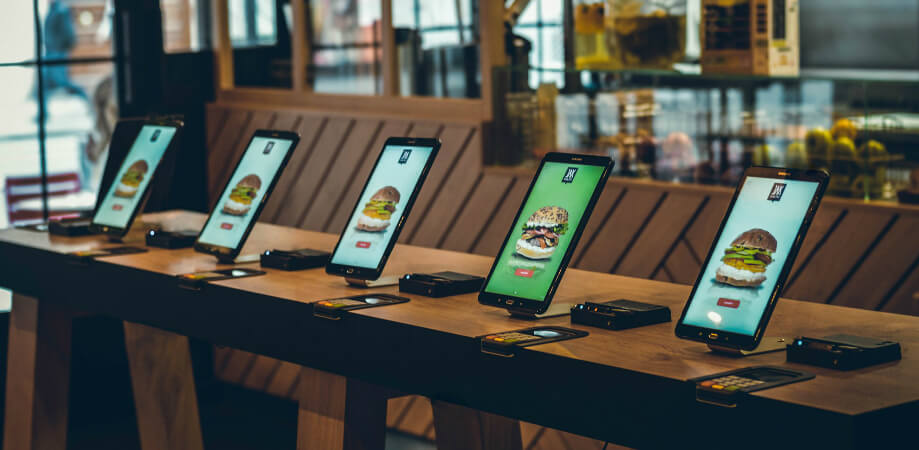 Featured products: The HoverTab | Industry: Hospitality | Client: Tabesto
---
The Customer
Tabesto is a Foodtech startup that is reinventing the restaurant customer experience by replacing restaurant paper cards with touchpads. Its mission is to replace paper menus in restaurants with touchpads to facilitate order entry and check.
On the customer side, Tabesto offers a visual experience, facilitates the placing of orders and the request for a check. For restaurants, Tabesto provides a turnkey solution that adapts perfectly to the operation of each restaurant. The solution improves knowledge of the client and allows them to adapt to their behavior. But above all, it increases the profitability of the restaurant via an accelerated rotation of the tables and an increase in the average purchase value thanks to an intelligent suggestion system.

The Challenge
The challenge was to replace paper menus in restaurants with touchpads to facilitate order taking while improving the customer experience.
Tabesto needed to work on its two flagship products that address this challenge:
- Smart touch menus, for seated catering and bars. Customers can discover the menu, place their order directly and benefit from personalized suggestions;
- Mini order terminals for fast food which boost takeaway sales.
The other challenge was to offer a universal solution that will seamlessly fit into each restaurant's interior design.
The Solution
For both the takeaway ordering stations and the table digital menus kiosks, Tabesto selected the HoverTab universal tablet stand. This is a secure and elegant kiosk where the tablet is almost floating in the air while being safely keyed-locked in place.
The 6" height tablet stand, sloped at a 60-degree angle for an optimal viewing angle has 4" base for stabilized balance no matter the connected device and it can be boltable down for better security.
According to each restaurant interior design, with the help of Tabesto's team, the HoverTab was integrated into the furniture and design of the restaurant. The sleek and timeless design makes could be easily incorporated in a variety of environments and installations

Items used and similar solutions