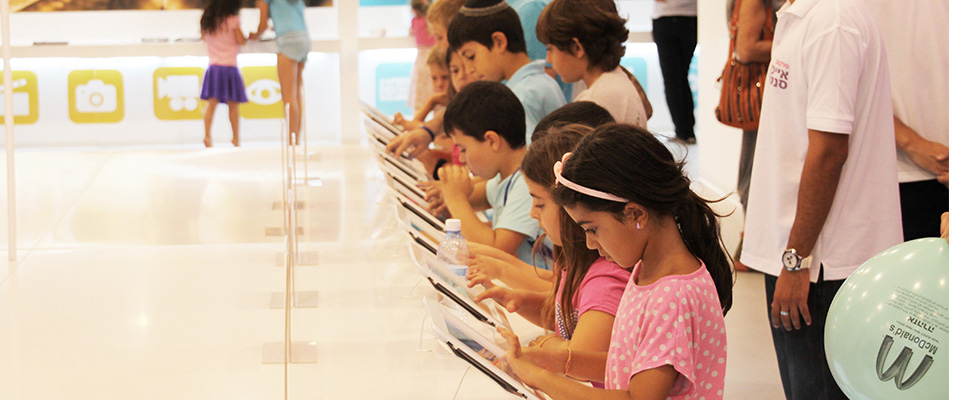 Featured products: The iPad Flex Arm, the Executive iPad Enclosure & the iPad Air Lock & Security Case Bundle | Industry: Retail | Client: Cellcom Israel Ltd.
---
The Customer
Cellcom Israel Ltd., established in 1994, is the leading Israeli cellular provider; Cellcom Israel provides its approximately 3.2 million subscribers with a broad range of value added services including cellular and landline telephony, roaming services for tourists in Israel and for its subscribers abroad and additional services in the areas of music, video, mobile office etc., based on Cellcom Israel's technologically advanced infrastructure.
The Challenge
Cellcom wanted iPad security & display locking solutions to display iPads within its customer centers. They opened the "Cellcom iPad Center" in one of their main branches to provide their clients with the chance to experience & to get to know the iPad. The event was open to the public free of charge, and introduced a wide range of family attractions based on the new iPad key features.

The Solution
The iPad lock Flex Arm, the Executive iPad Enclosure & the iPad Air Lock & Security Case Bundle. The high grade aluminum constructed Flex Arm secures the iPad against theft and is completely tamperresistant. At full reach it comes out to 12" off the secured surface and is great for mounting on the wall, under a cabinet, underside of a table and more. The Executive Kiosk includes padding for iPad protection, it can be mounted to wall or stand while being charged, and can accommodate any universal cable lock. The iPad Lock and Security Case Bundle is a hard, clear plastic case over a strong steel cable. Weighing less than one pound, the cable lock-head has the smallest diameter of any computer lock in the world.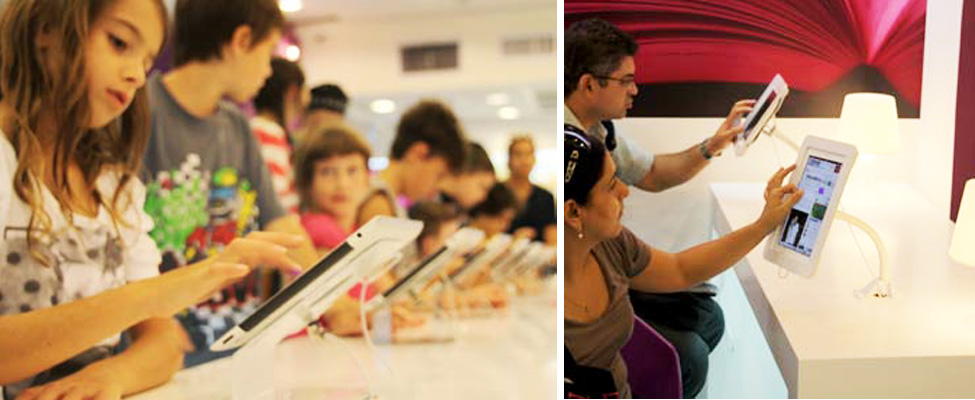 Customer Feedback
"It was very important to us to offer full access to the wonderful world of tablet devices to Cellcom's customers, and we wanted Maclocks to provide quality solutions to display these devices. Maclocks helped us launch our campaign to develop interactive quality family time."
Items used and similar solutions