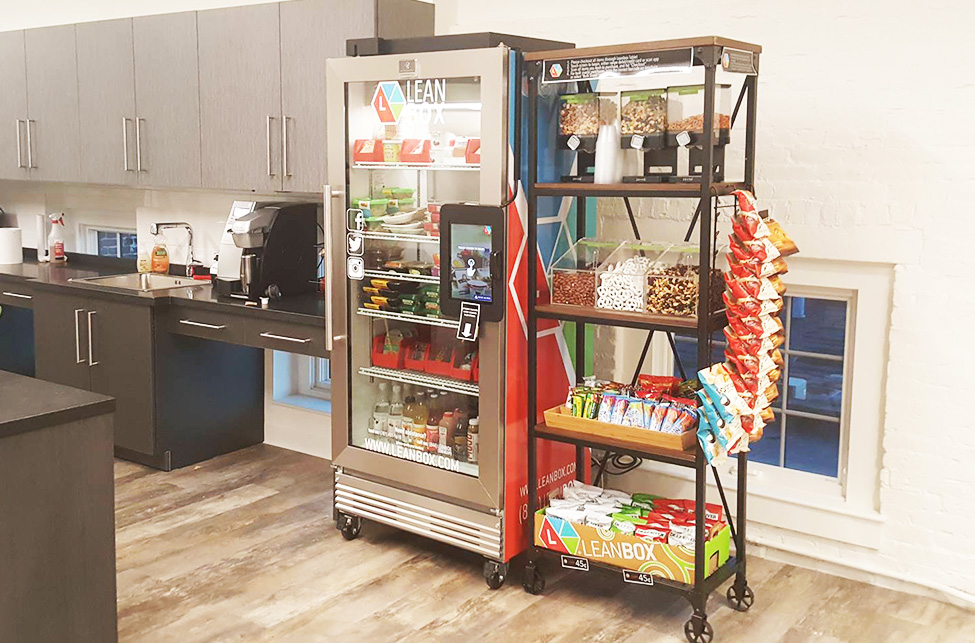 Featured products: Rokku Surface Pro 3 Enclosure Wall Mount | Industry: Hospitality | Client: LeanBox
---
The Customer
LeanBox brings high-tech refrigerators filled with fresh, chef-quality meals to workplaces. The grab and go vending machine offers convenient and healthy food for businesses.
The Challenge
The company exclusively uses Surface Pro 3 to manage everything from customer purchases at the fridge to a complex customer analytic system. LeanBox utilizes the Microsoft Surface tablet for their front facing point of sale because it gives the customer a nice, clean, easy checkout and gives them the full Windows backbone needed for their robust back end inventory system. LeanBox was in need of a secure display solution for their interactive Surface tablets.
The Solution
A customized Rokku Surface Pro 3 Enclosure Wall Mount designed with an integrated credit card reader and barcode scanner. The wall mount display includes a recessed frame for a full tamper proof enclosure with total cable management. It is constructed of high-grade aluminum yet it is extremely lightweight and durable.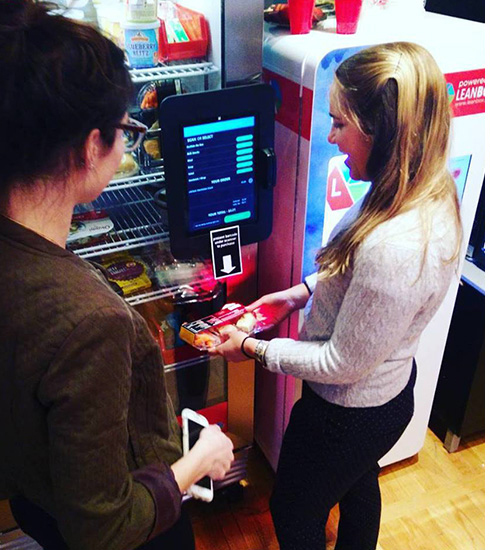 Customer Feedback
"Compulocks state of the art hardware houses the brains of our LeanBox system, the Surface Pro.
It is the perfect solution for both functionality and design."
Items used and similar solutions