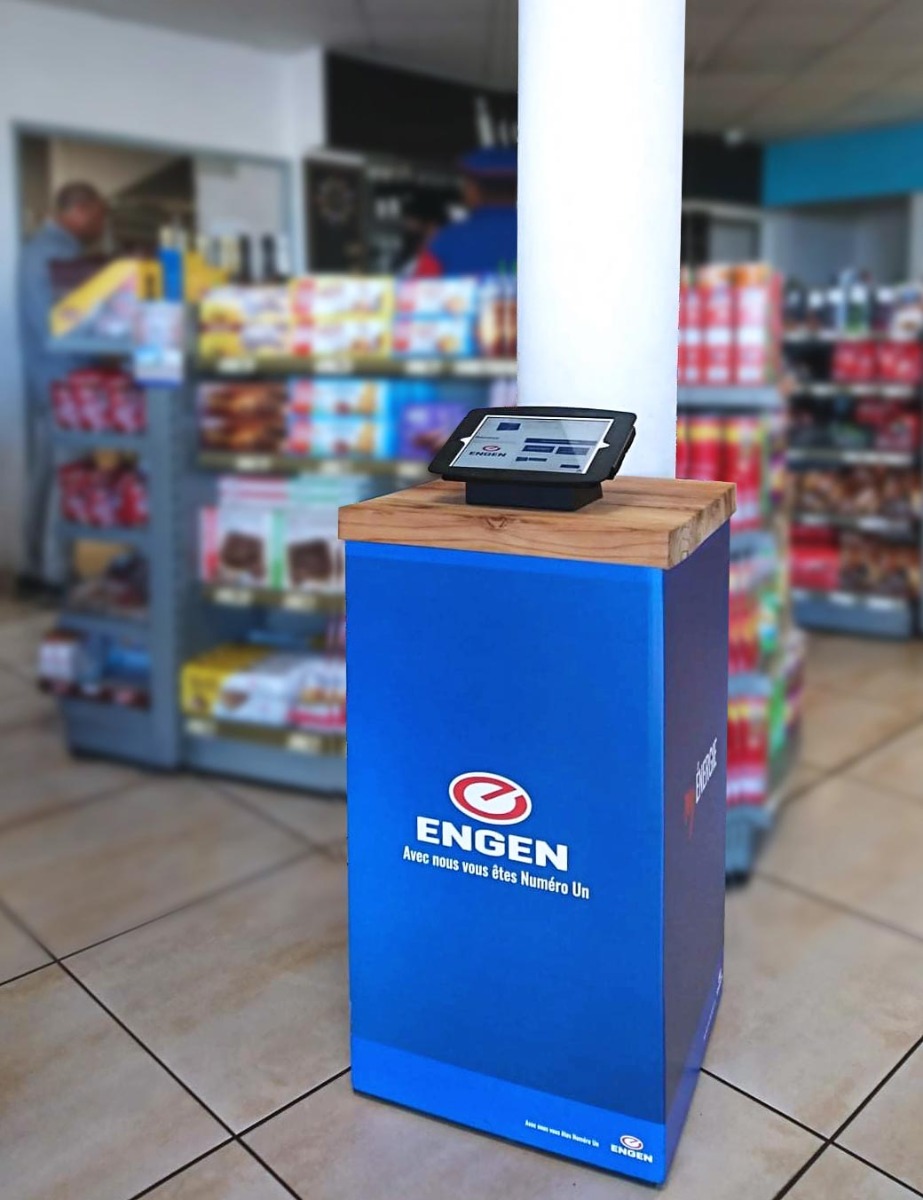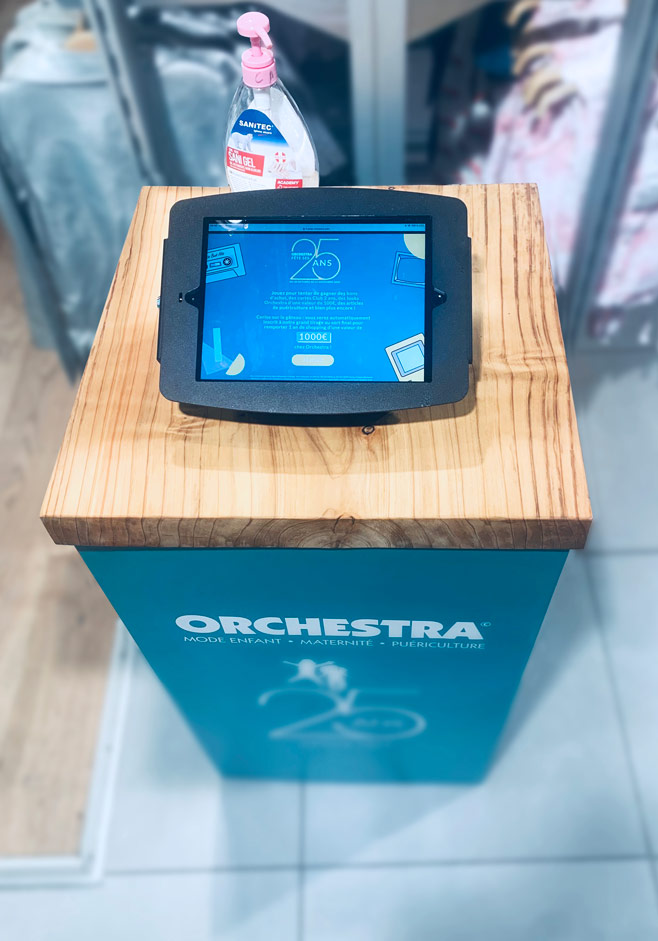 Featured products: AV-capsule | Industry: Retail | Client: Digitab
---
The Customer
Digitab is a startup, based on Reunion Island in France. Digitab provides its customers with complete IT solutions for commercial and marketing activities, including iPads, wood-made kiosk stands, and marketing applications for unique customer experiences. The looks and ease of use is a big part of the user's experience.
The Challenge
Digitab wanted a capsule for iPad 10.2", that will be placed in shops, supermarkets, restaurants, and tourism agencies, etc. They approached Compulocks, asking for a solution that can be integrated on their wood kiosks, hide the charging cables and enable to lock it for security purposes. The solution had to be accessible, secured, and esthetic.
The Solution
Understanding Digitab's high standards, the solution had to complement the hand-made wooden kiosks, to be easily secured, and to provide a unique customer experience.
For this task, we offered Digitab our Capsule Stand, together with a Space iPad Enclosure. The Capsule offers a 25-degree viewing angle, with a storage area for a concealed battery pack and cable management for a clean look. The Space enclosure has round edges, an easy locking mechanism for fast lock and release, and an airy design for enhanced ventilation.
"I enjoyed working with Compulocks on this project," says Thierry Ratovoharison, Digitab's Commercial Director. "The commercial team is responsive and helpful and it is a pleasure to be working with them. The high quality and attractive price of their solution helped me make the decision to work with Compulocks on this project, and most likely on other projects in the future as well."
Items used and similar solutions